Nollywood actors and actresses have been considered the best in Africa and in some parts of the world, given that they act movies in such a way that tend to convince the viewers that the acting is real.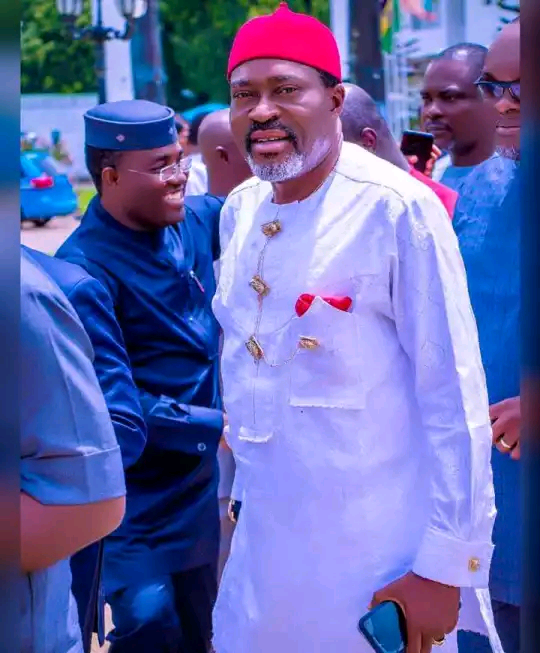 One of Nigeria' s best Nollywood actors is Barrister Kanayo O. Kanayo. He is a veteran in the Nigerian Nollywood industry with so many awards and recognitions.
If you are a movie lover, precisely Nollywood, you must have watched several movies Kanayo Kanayo acted. His movies are always teaching us lessons, as many have always derived moral lessons from his movies.
Kanayo Kanayo has acted hundreds of movies, and has been in the industry for more than two decades. He is not just a veteran in the industry, but he is a legend.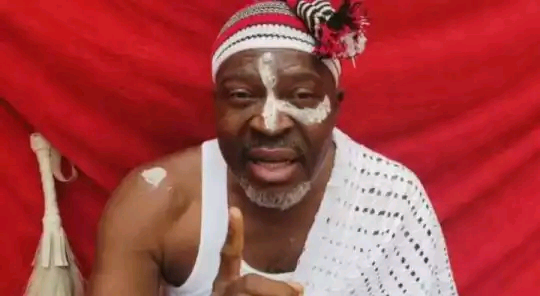 It should be noted that Kanayo Kanayo is mainly noted for fetish roles in movies. He mostly play the roles of a ritualist, and the roles of a native doctor.
If you don' t see Kanayo Kanayo killing his brother for money rituals in movies, he would be killing his mother, child or wife.
These evil roles which he plays in movies has given him a bad name in the Nigerian social space as many misinterpret him, thinking that he is an evil person in real life, meanwhile he is one of the very few good people in Nigeria.
Kanayo Kanayo who just turned a Barrister last year after being called to bar, has lamented in his recent Twitter post, as he clears the air over what people think about him.
Kanayo Kanayo took to his official Twitter page as he wrote that many people are afraid to associate or follow his social media pages due to the fact that they are afraid he might used them for ritual just like he normally does in a movie.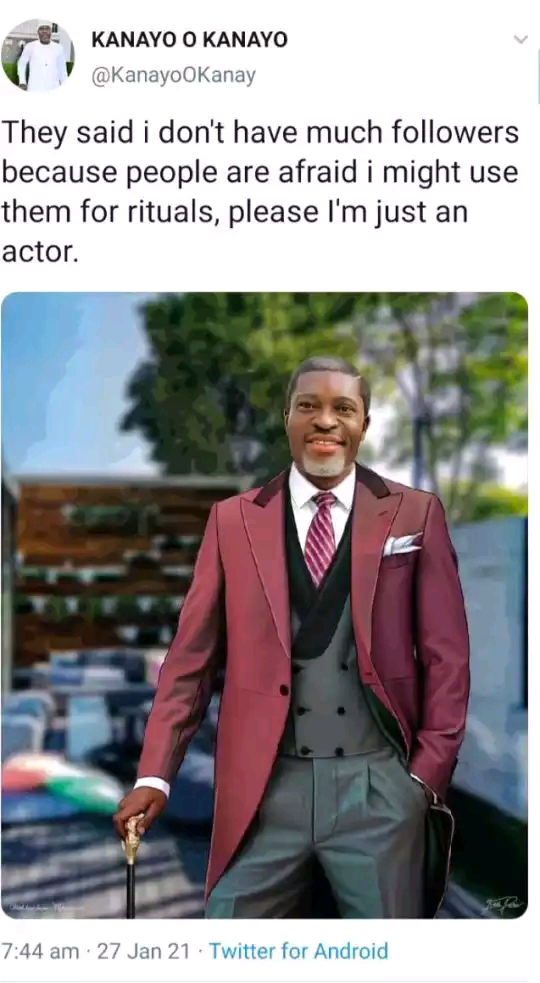 He concluded his Tweet by begging Nigerians saying, " Please I am just an actor. "
People have reacted over his Tweet and have raised several opinions regarding his acting roles and his Twitter post.
What' s your opinion? Please do not be afraid of this noble actor, whose movies always end up telling us that rituals are bad and that at the end, there is always a repercussion which will end up in misery and will also take your life.
Content created and supplied by: Tigereyenews (via Opera News )