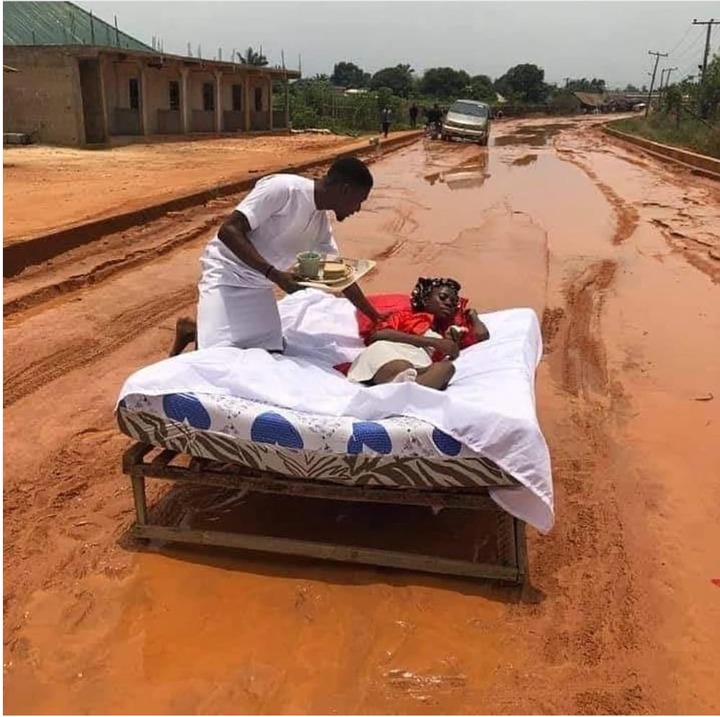 A young, newly married couple's unbelievable conduct surprised internet users a lot. In fact, we see a young man and a beautiful woman lie on the bed for a picture shoot on a road this Saturday, 27th March 2021, this happened in a nearby country, Nigeria. In this article we have published the pictures so that you will see it yourself.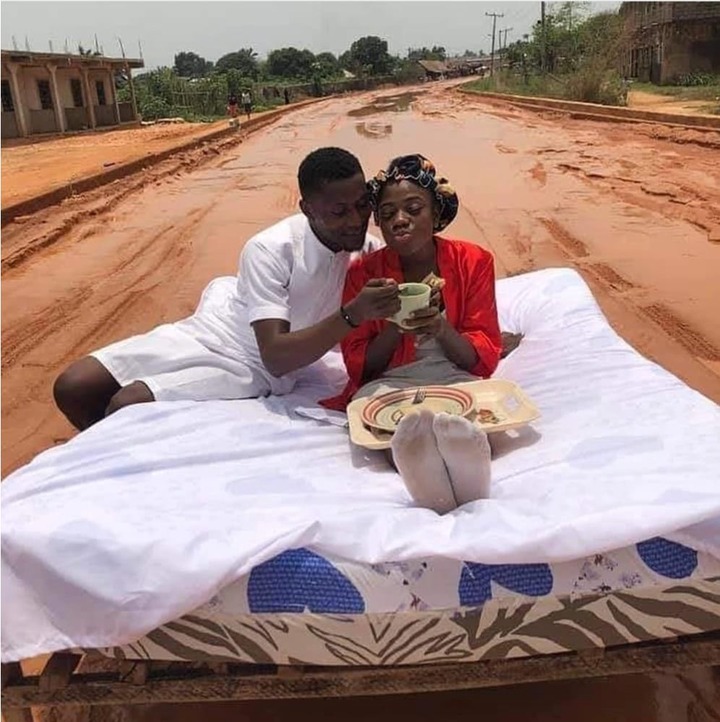 In Imo State, southern Nigeria, the unbelievable action of a young, freshly married couple in Ohi, is astounding to social media users. We can see a young man and a stunning woman lying on a bed in a dirty street, lying in the middle of an open road for their wedding photo shoot, in a post on Instagram this Saturday March 27, 2021.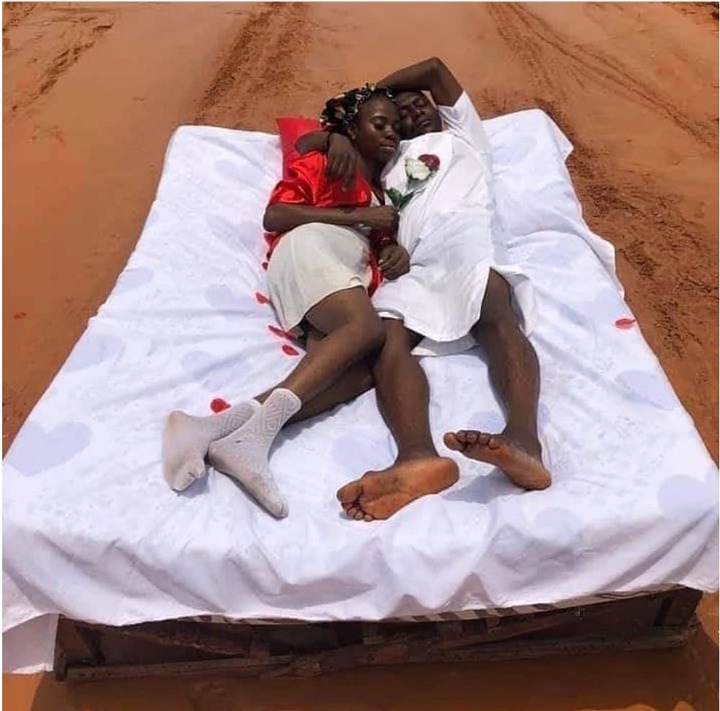 The official page of Lindeikejiblog states that Ohi-Orogwe is the wrong path in the state of Imo. And while the conduct of the couple intrigues and surprises social media users, it was driven to bring a new dimension to wedding photoshoot and trying to do what people have never done before.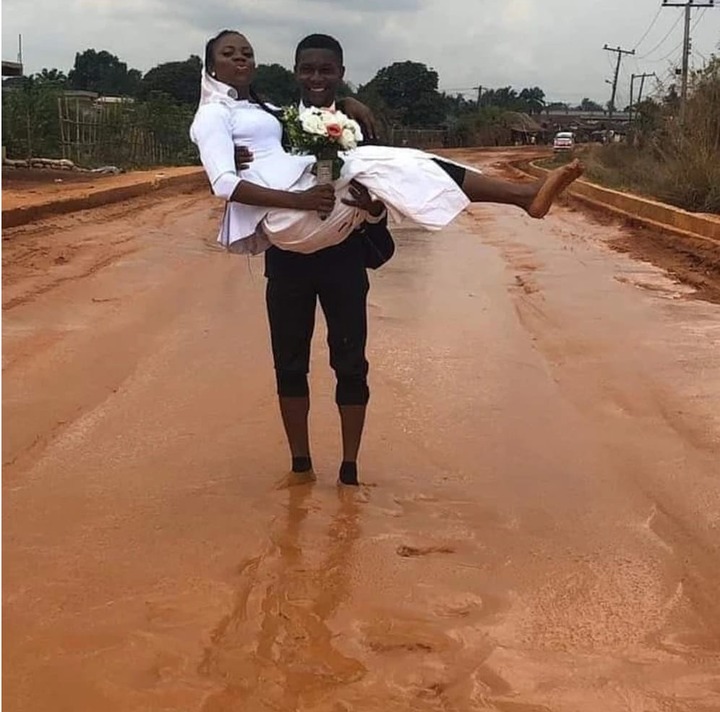 So it turned out they had a photoshoot of the marriage, but is this normal? I am so frightened that soon the world will end, because of all these sins, people love to commit daily without shame anymore, what if they were crushed by an onrushing car? The world is becoming something else and this should be a time of concern for religious leaders in various countries.
What's your opinion? Don't forget to share with others so that we can also hear from theme
Content created and supplied by: Papa_Ayew (via Opera News )