Most people really find it difficult to live the life they used to live right after a suffering relationship breakup.
The pain of an ended relationship is one that many people experience, maybe even more than once in a lifetime. In real life, relationship woes aren't usually resolved in two hours like they are on the silver screen, and the stories don't always have tidy endings.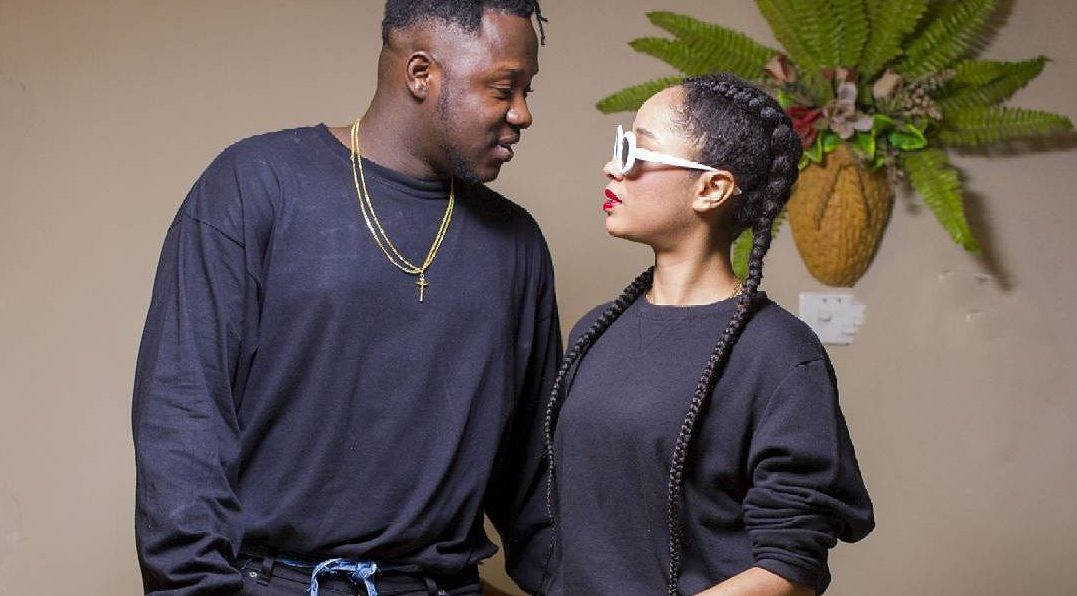 Sister Derby and Medikal"/>
Healing from heartbreak is not the same process for everyone. It may even vary within the same person throughout their life, changing from one relationship to the next. 
But in the case of Sister Derby, it's proven otherwise as talks by Social Media users claim she's still trying her best to find her relevance again.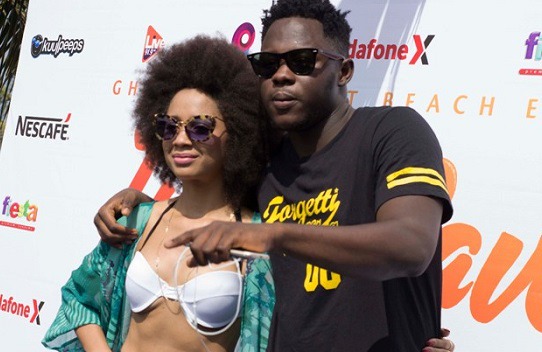 The relationship between Sister Derby and Medikal was popular because both are celebrities, musicians who are well known in the Country, due to this, relevance was shared among themselves but ever since Sister Derby broke up with Medikal, it seems she's struggling for relevance.
A critical observation by a Twitter user, Opresii seems to might have noticed how Sister Derby is trying everything just to stay relevant.
In a tweet composed by Opresii, he said "Since Medikal left sister Derby she has been trying everything possible to be relevant again.. now she's supporting the Trumu Trumu people. Way3 ne to flat s3 Sandpaper."
See Screenshot below;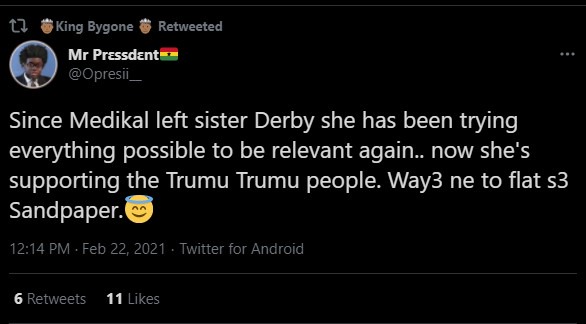 Is Opresii telling the hard truth?
Leave your comments below
Content created and supplied by: IamLilBygone (via Opera News )