After 21 Years Of Dating, Lovers Finally Decide To Tie The Knot
Love is such a beautiful thing but not all first love end well. A beautiful couple has caught the eyes of the crowd as they prepare for their wedding after they revealed how long they had been together.
Wikipedia defined marriage as the matrimony or wedlock. It is a culturally recognised union between people, called spouses, that establishes rights and obligations between them, as well as between them and their children, and between them and their in - laws. They are known in the community as husband and wife.
They became noticed after they posted their pre - wedding pictures. In addition to that, they included that they had been dating since 1999 and are now ready to tie the knot after 21 years of being in a relationship. At first glance it was literally unbelievable till they dropped their old pictures online. People showed them love as they filled their comments section with encouraging words.
Dating correlates with going on dates. You are actively getting out there and meeting people and spending time with them. "Dating someone" means you're seeing somebody specific, with purpose and on a regular basis. . . . You're spending time with a person (or persons) in hopes of finding a committed relationship. This was the situation of this couple
A Facebook user with the name Austins Bassey posted to prove to people how patience can get you to places. He posted the pre - wedding photos and old images of the lover who started dating since 1999. The pictures were in the black and white format.
We don't really know their ages at the moment but from how they look there is no doubt that the relationship begun wheb they were very young. They looks so adorable in the pictures. Hope is that they keep loving each other like they are used to. This is probably a historical record. Checkout top 5 most beautiful actresses who are still single and their net worth.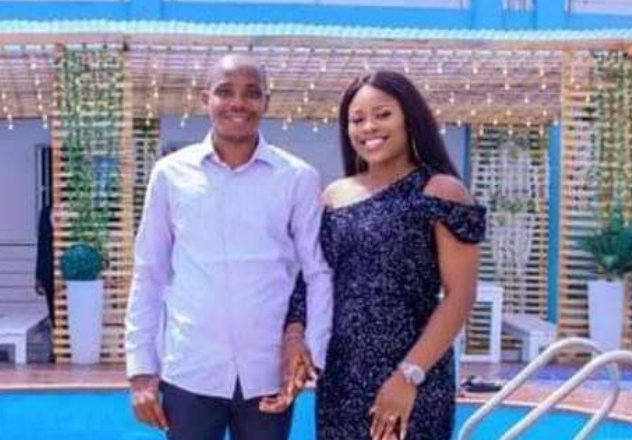 Content created and supplied by: Gh_KnowMore (via Opera News )