There is a popular saying that one man's food is another man's poison. And as such a social media user has decided to share photos of a particular meat he have for sale.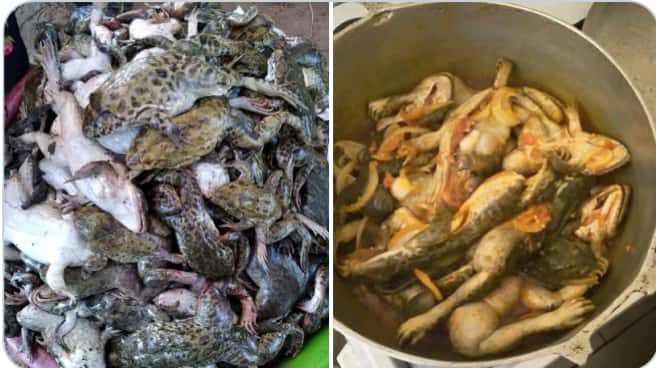 The man simply known as Only1Cleverly took to his Twitter page to share photos of frogs to his followers saying they are for sale. The price was outrageous as he said they will cost two thousand Naira for one.
In one of the pictures it shows the freshly caught frogs inside a plastic basin. While in another, some of the frogs could be seen inside a cooking pot having had their intestines removed. Well, it means they were ready to be cooked for consumption.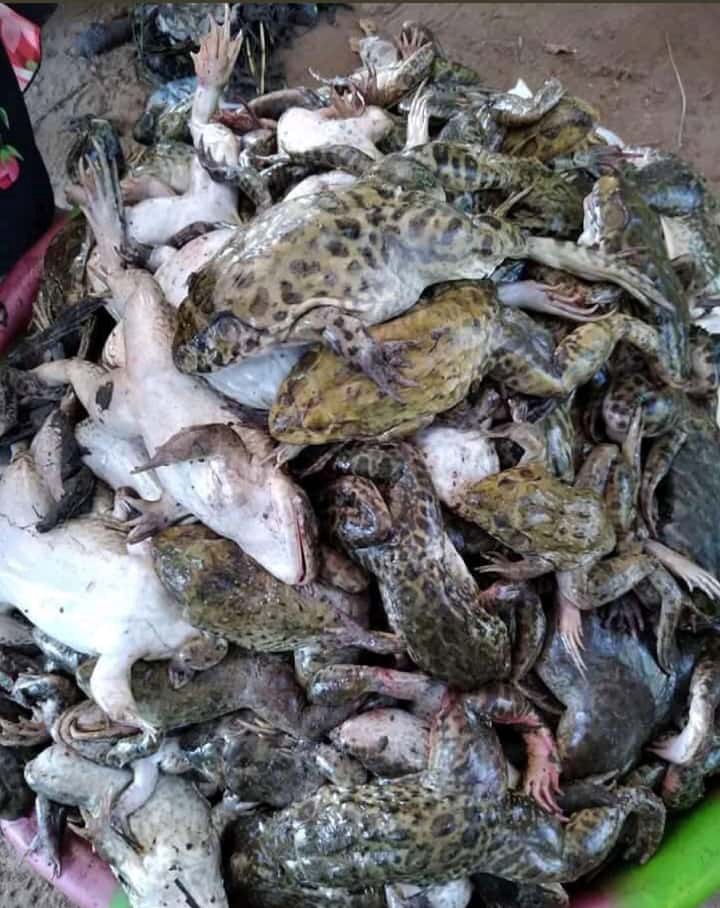 However, the post has been generating mixed reactions from his followers and readers alike. Some people tried to education others that the frogs are indeed edible unlike toads that are poisonous.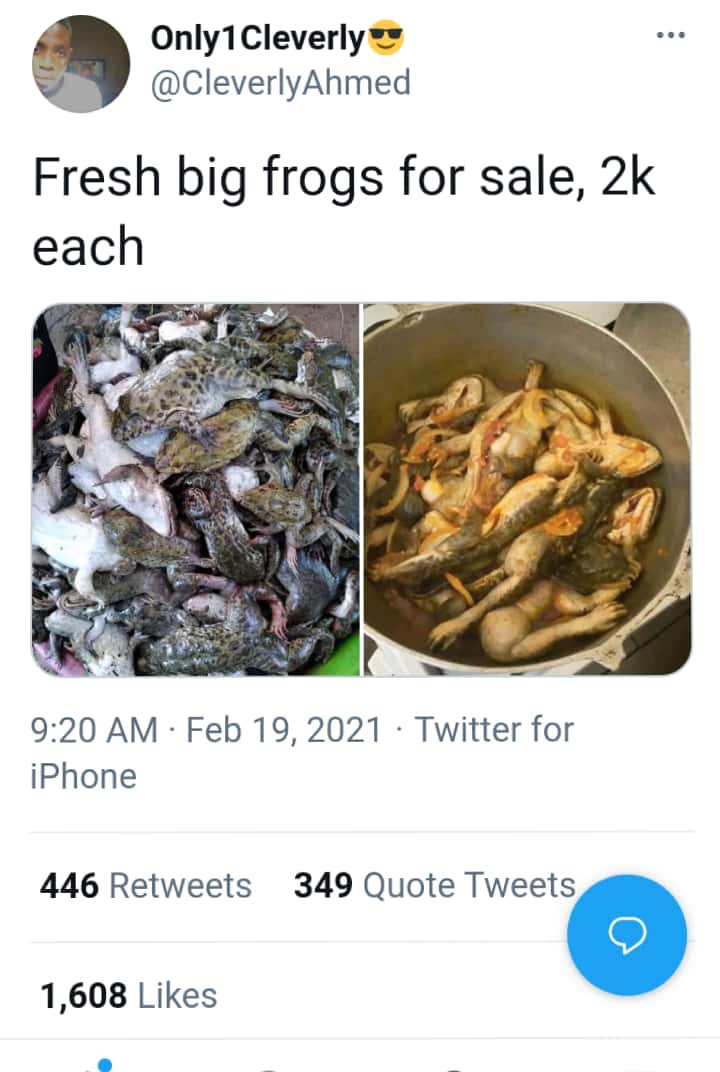 So would you be able to eat the frogs if presented to you? Make your thoughts known below.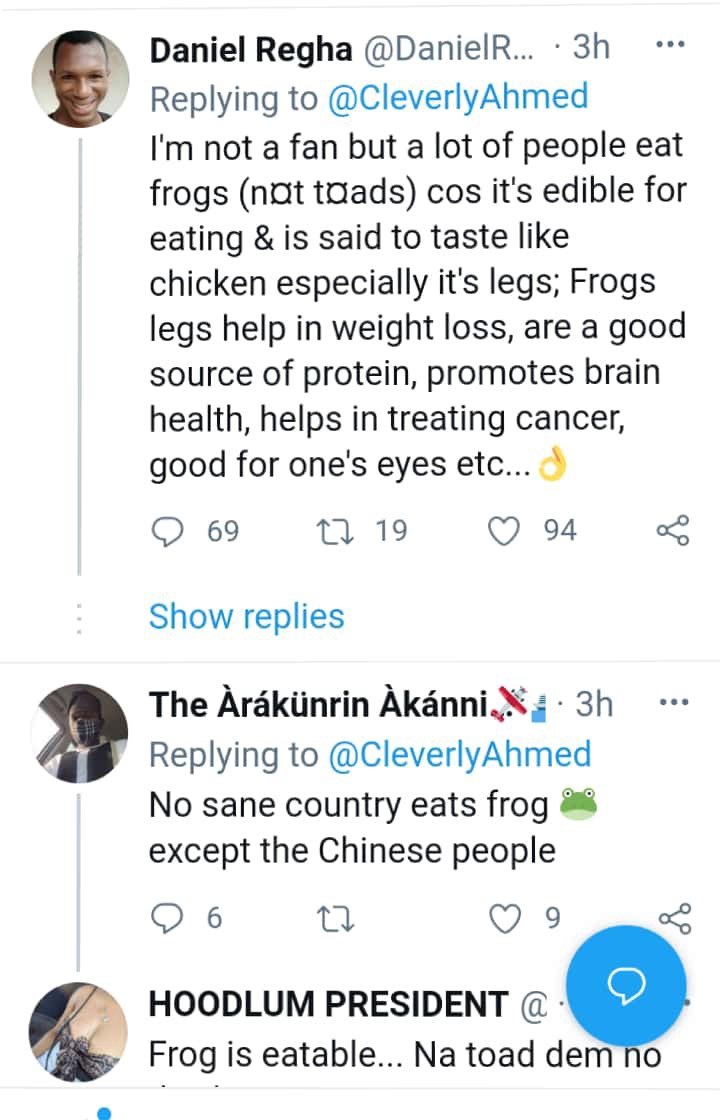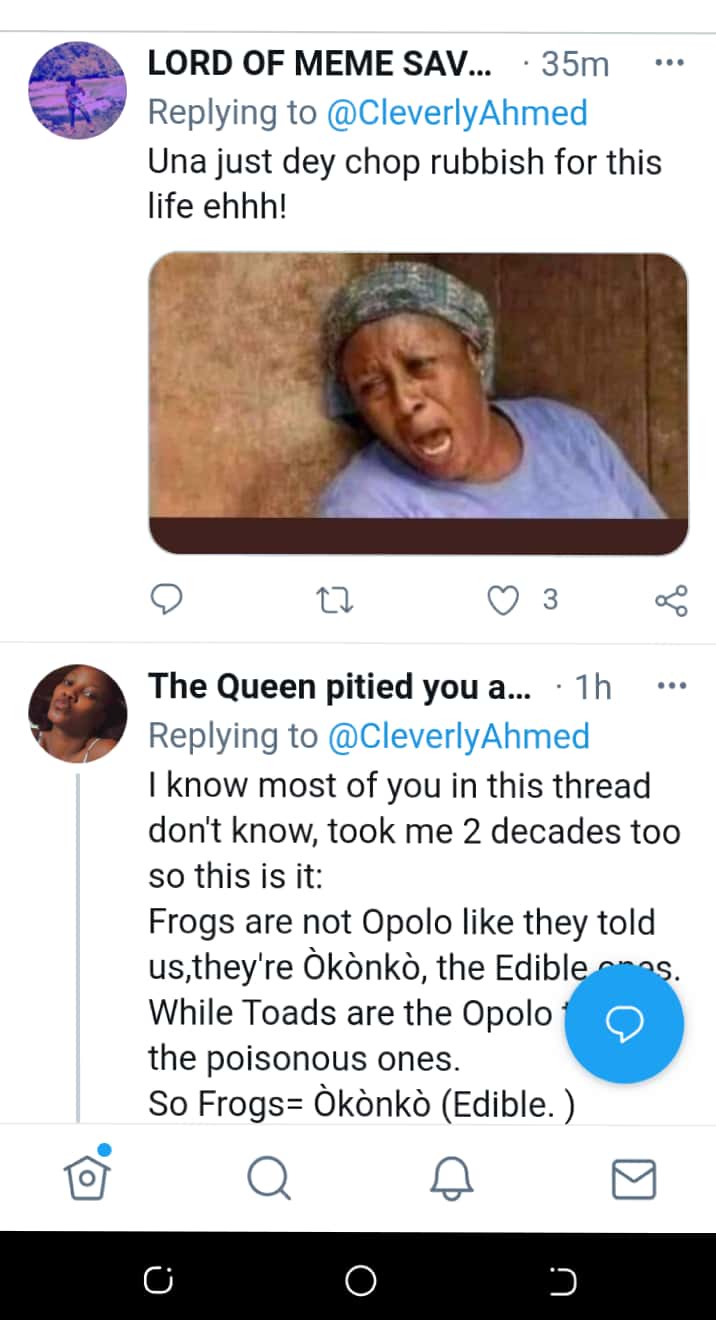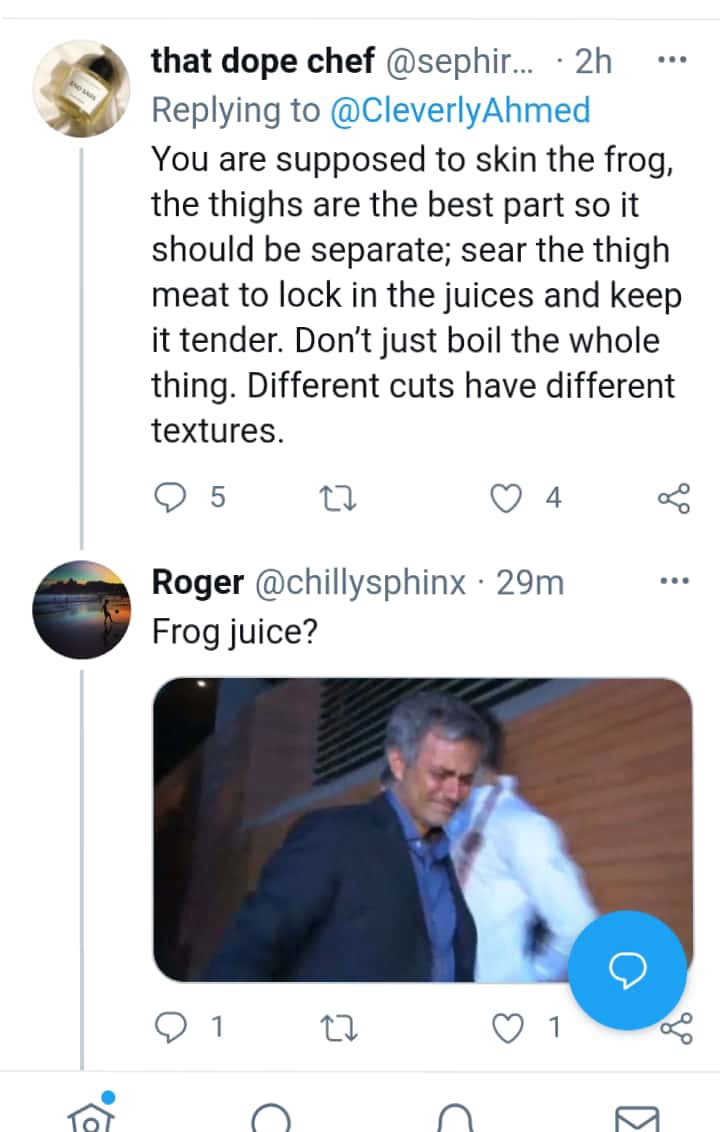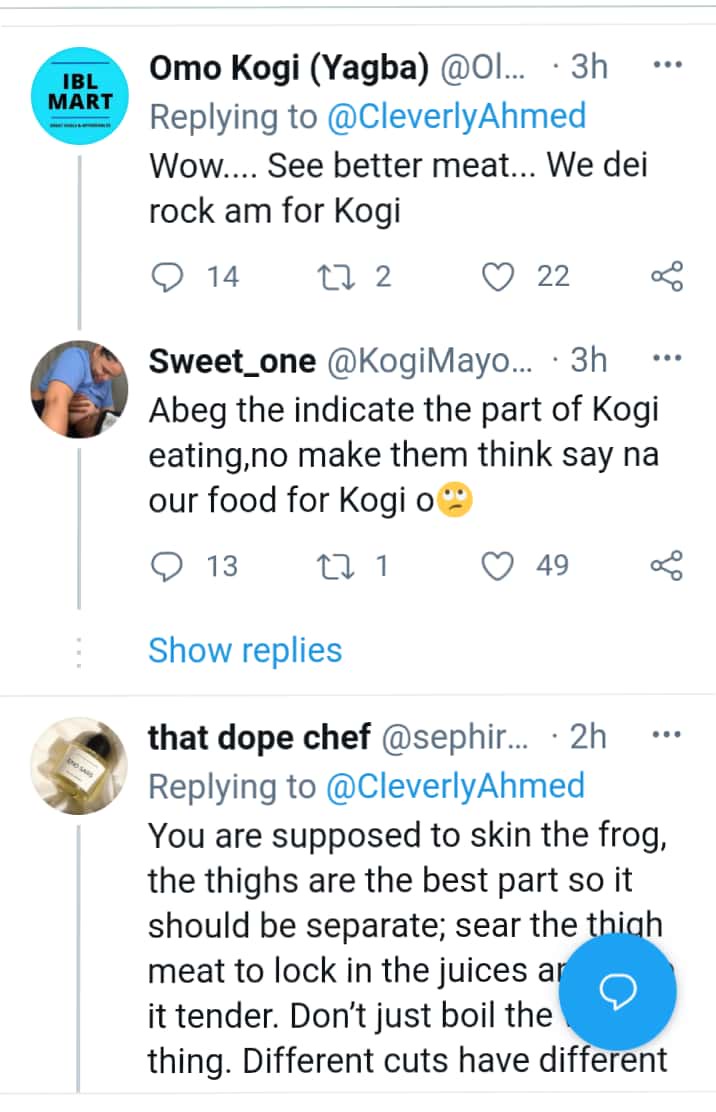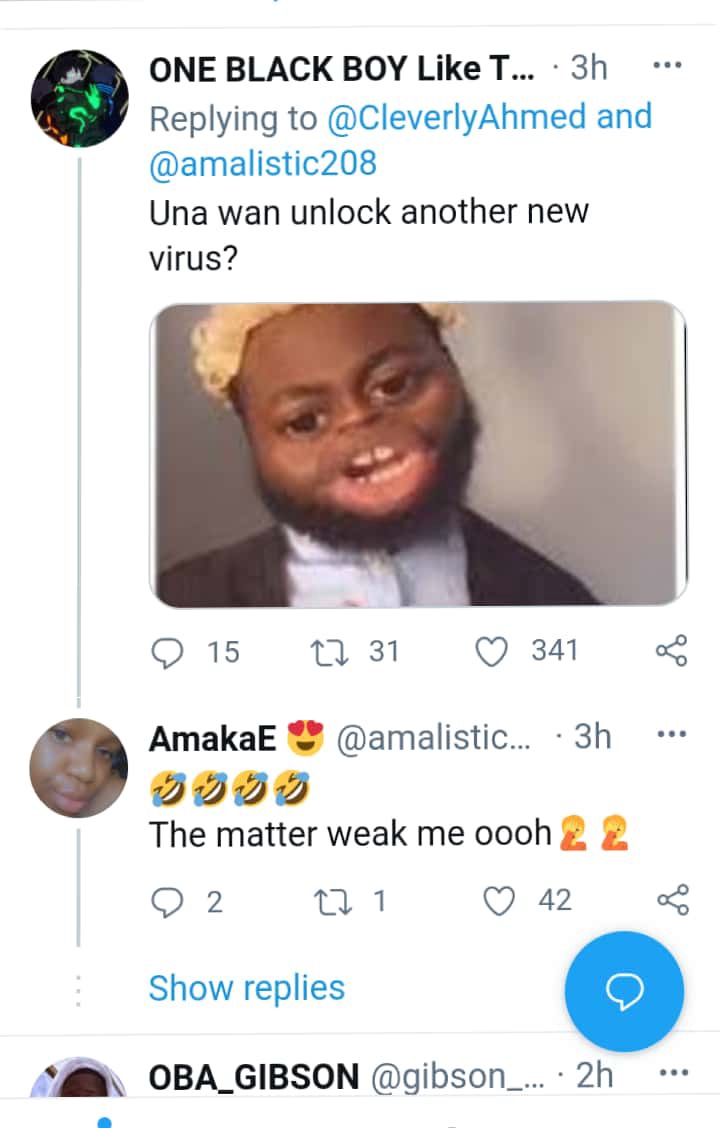 Content created and supplied by: BuzzingSpank (via Opera News )