kojo Sheldon, a popular youtuber and blogger seems to be trending all the time on Twitter. On his "yawa of the day" show, kojo Sheldon took a series of jabs at the likes of Sarkodie, Shatta wale, Stonebwoy and Ghanaian artists for missing out on the Grammy awards.
Nigeria's Burna boy and Wizkid won their first Grammy and it seems Kojo Sheldon didn't really like the idea that no Ghanaian artist has been able to secure the prestigious award as at now. Ghana can boasts of big names like Sarkodie, shatta wale and Stonebwoy ,but all of them have not been able to win the grand international award. Kojo Sheldon even tagged some songs of Ghanaian artists as "stupid " which can never stand a chance of being nominated for a Grammy award and "attacked" artists in Ghana for not putting in much effort.
Some fans were in line with Kojo Sheldon's revelation but others were against him for his choice of words. Fans took to twitter to bash Sheldon and others even tweeted that sheldon doesn't even qualify to talk about the big boys in the music industry.
Sensational dancehall artist and shatta movement's leader, shatta wale took to facebook live to voice out his anger towards kojo Sheldon and Ghanaians who are disrespecting Ghanaian musicians in the name of Grammy award. Shatta congratulated Beyonce for winning a Grammy but fans took to Twitter to ridicule him. 
Check out some of the tweets from fans back lashing Kojo Sheldon.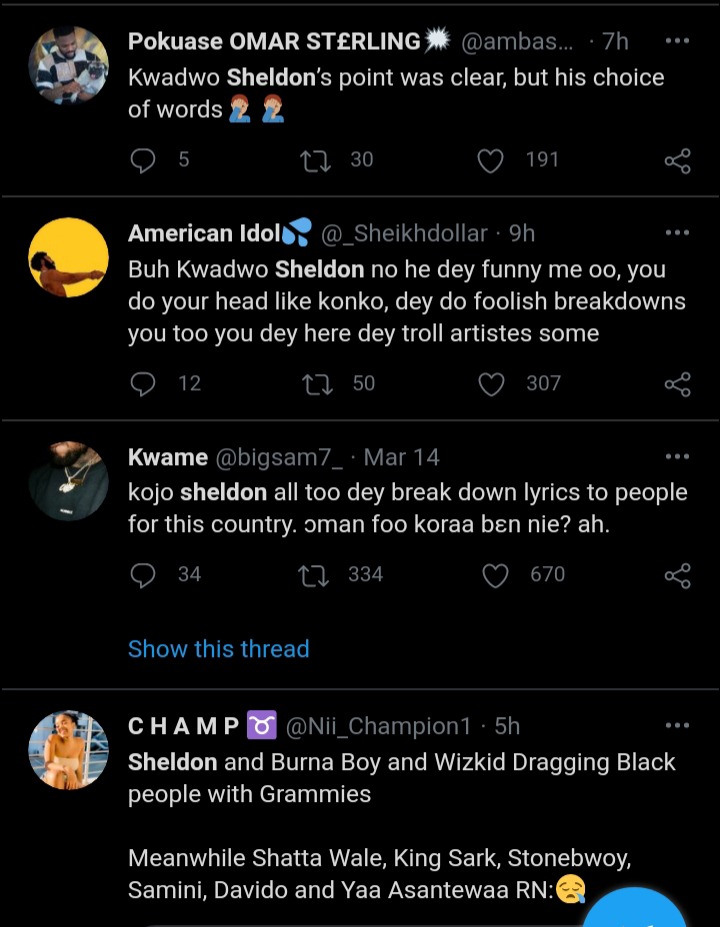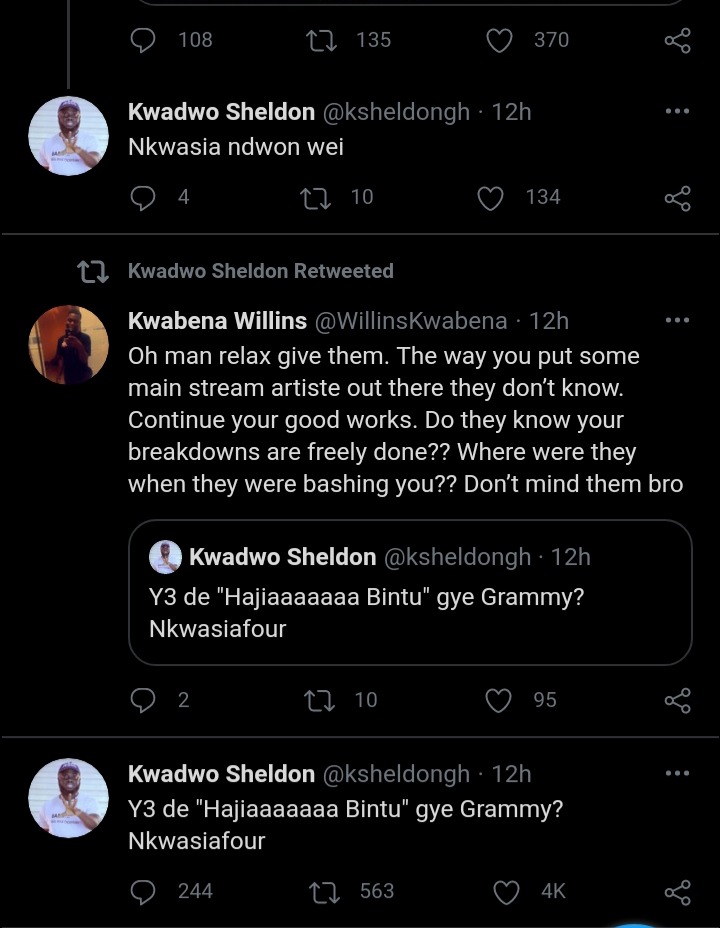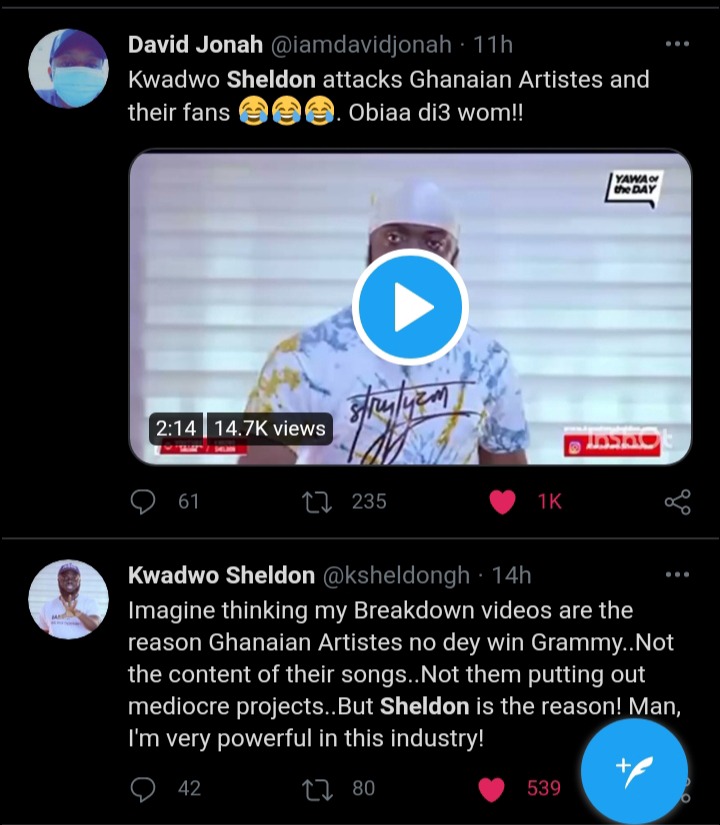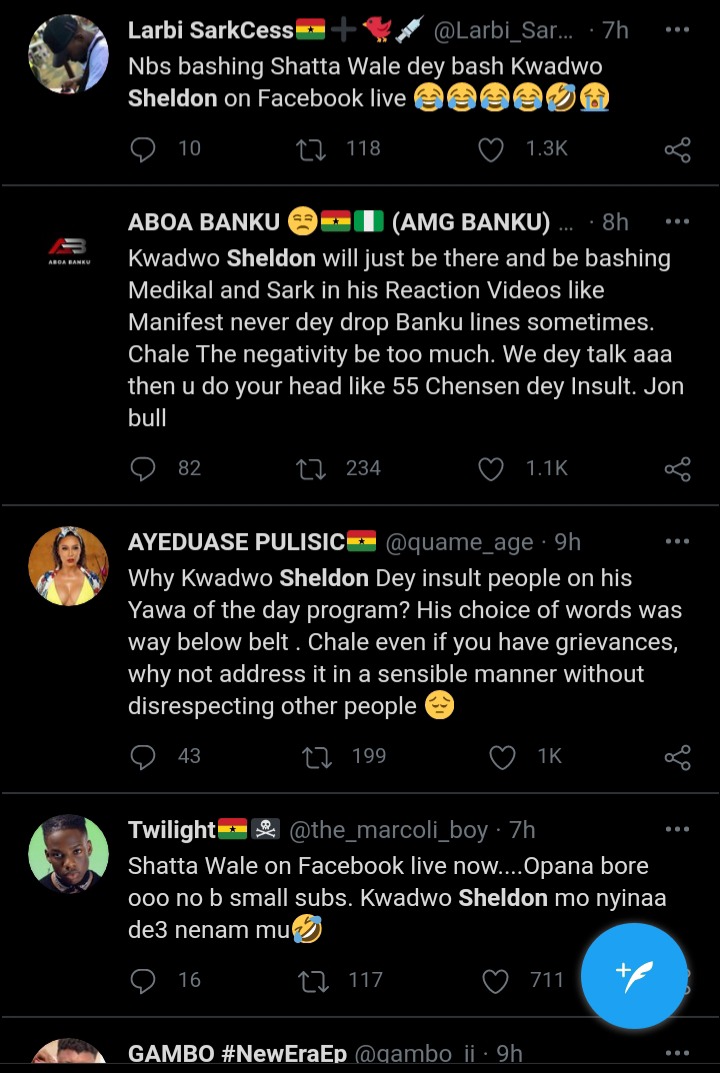 Do you think Kojo Sheldon's choice of words was fair or he went too far?.
Content created and supplied by: Marvxkin (via Opera News )