Ghanaian rapper Joey B has gotten on the emotional side of many people with his recent post on popular social media platform Twitter.
The jovial rapper took to his Twitter account to interact with his numerous fans and asked a question which seemed to hit the soft spot of his fans.He asked his followers a simple question of whether they were happy.
His posts went like this;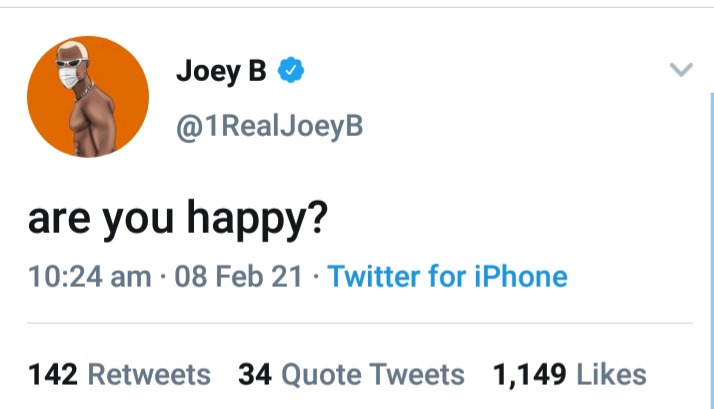 This basic question got lots of people buzzing around on the platform.People began to pour out their troubles and transgressions beneath the post making it an unfortunate scene.
From the numerous comments, it was perfectly clear that most of the people suffered from financial difficulties and had to battle with it every single day of their lives.Others said they were not happy with how life was panning out but they were holding on to their dear lives in the hope that things were going to get better by the years.
See some troubling of the troubling replies;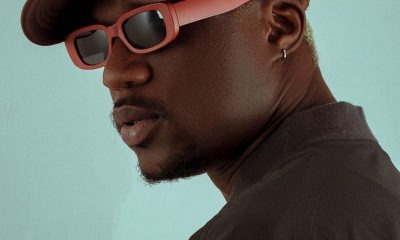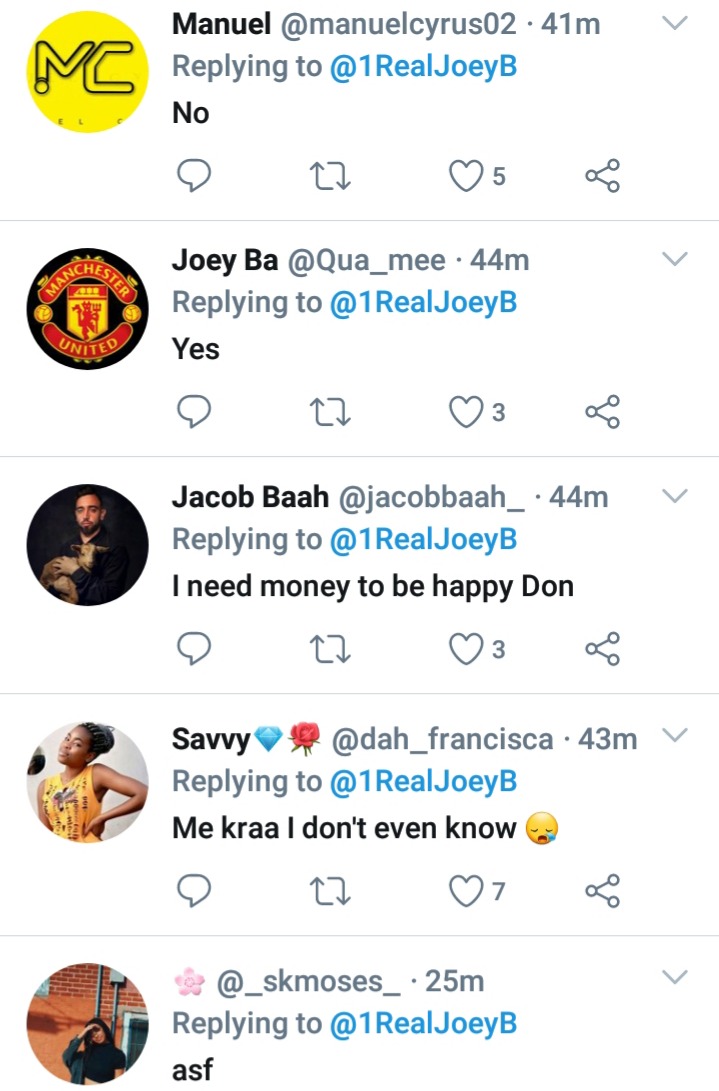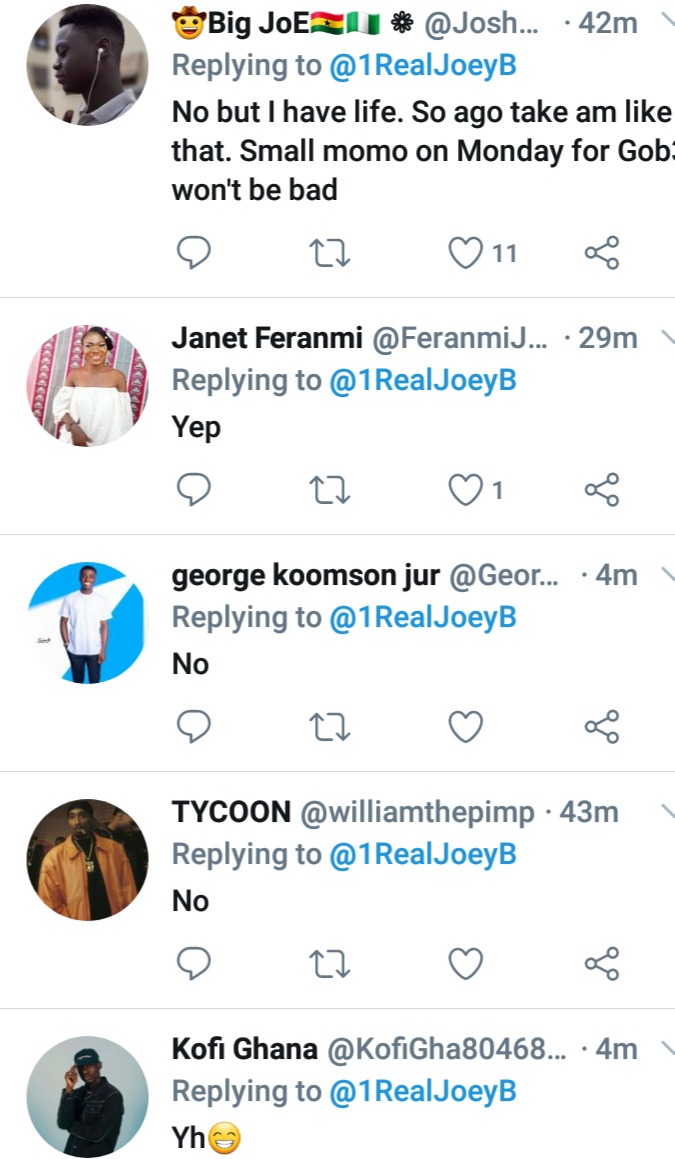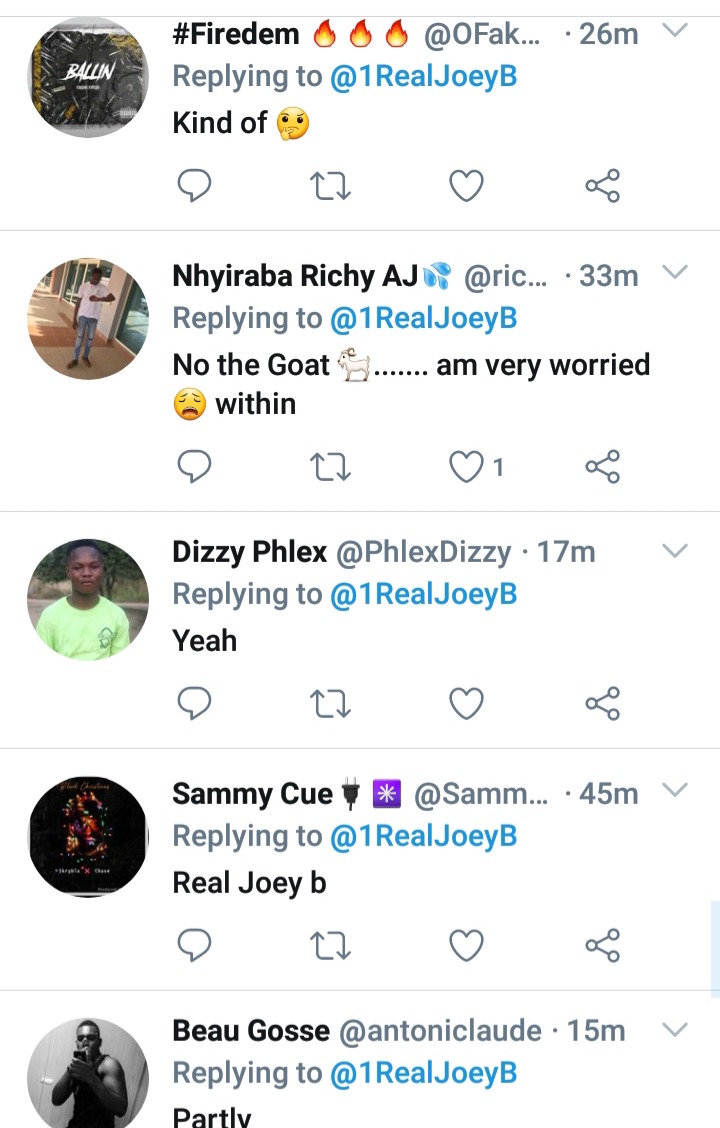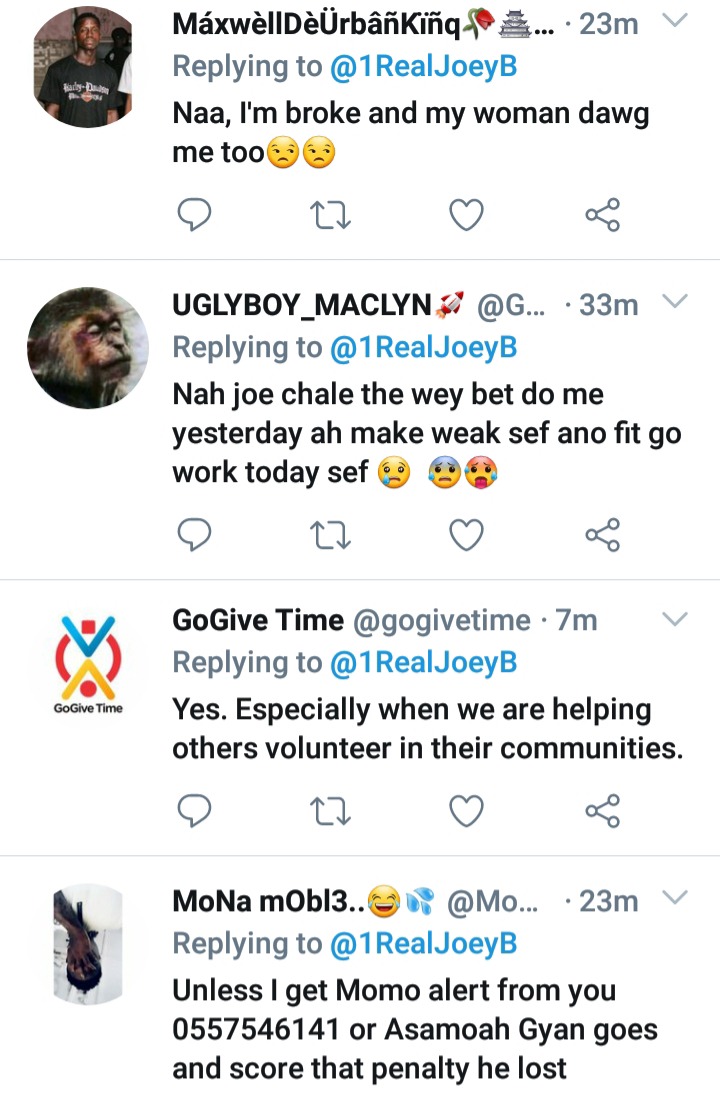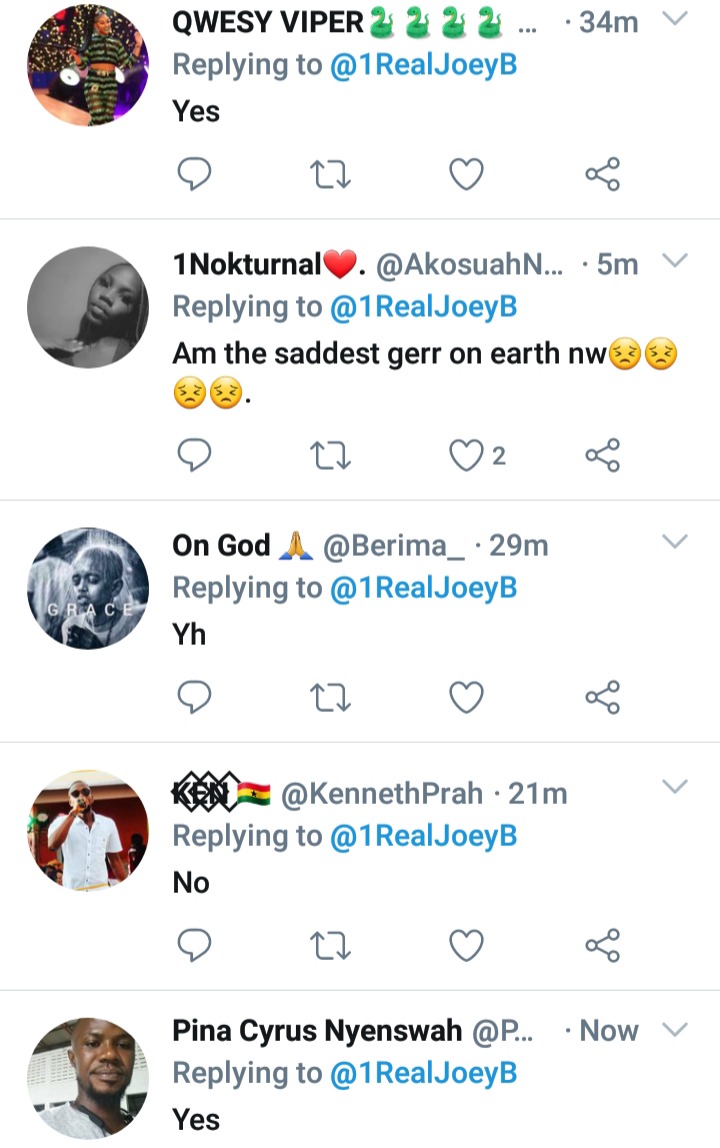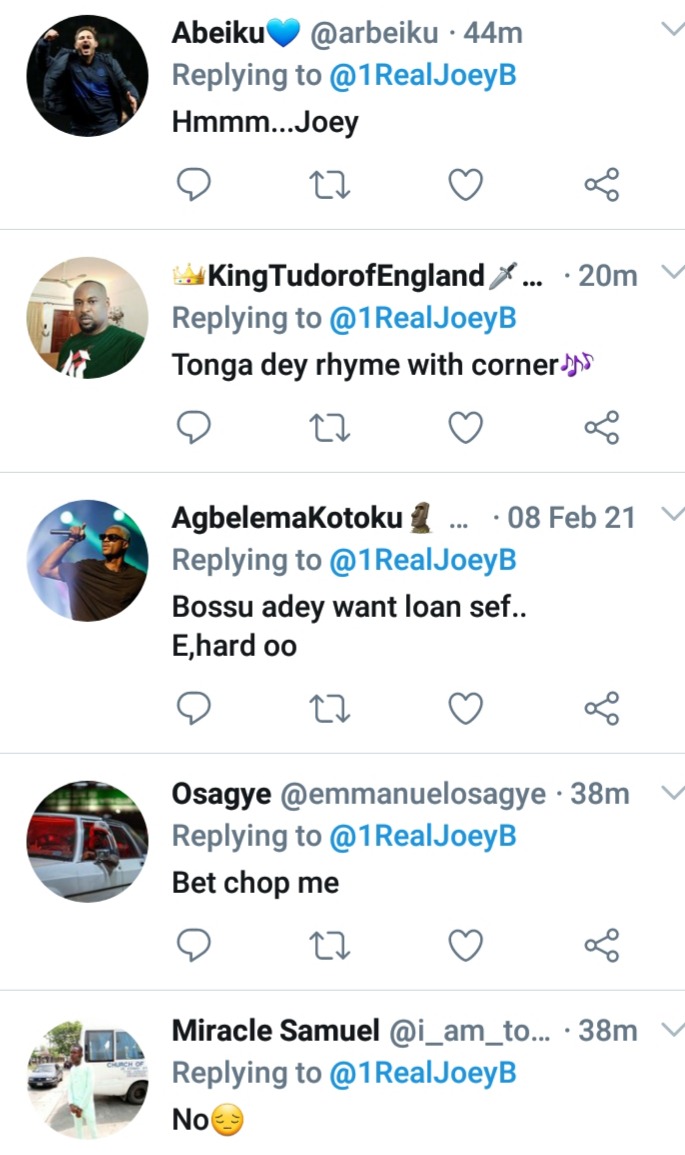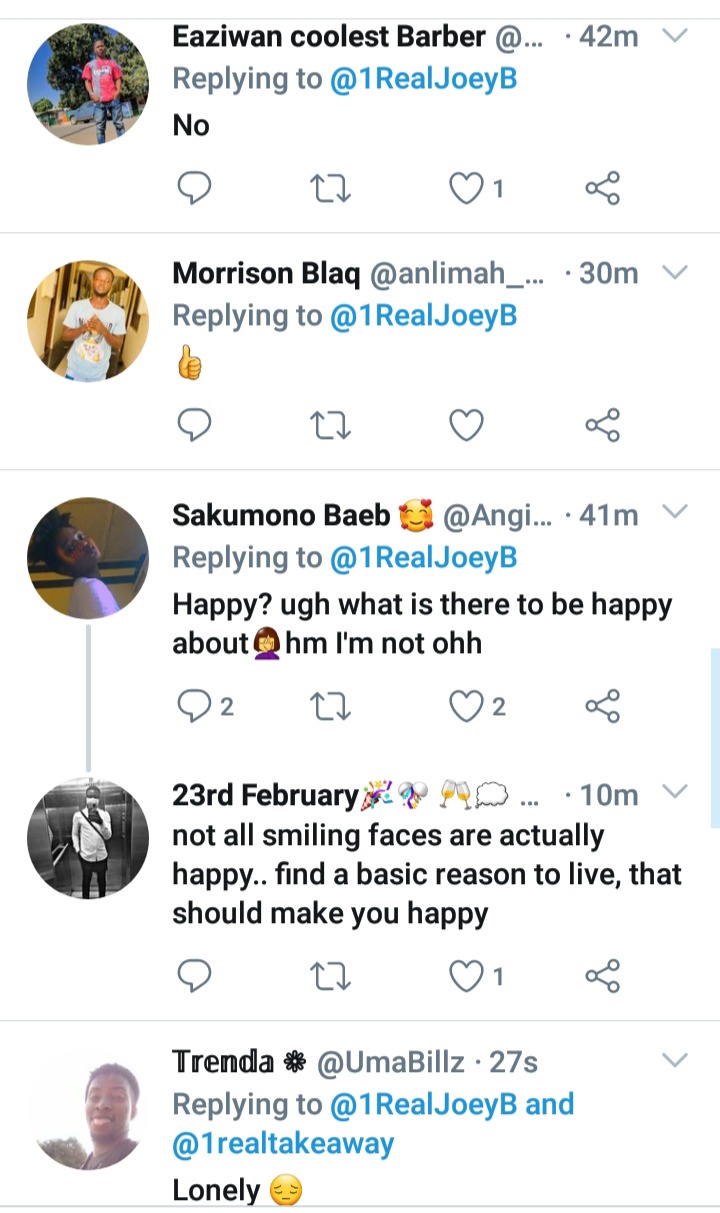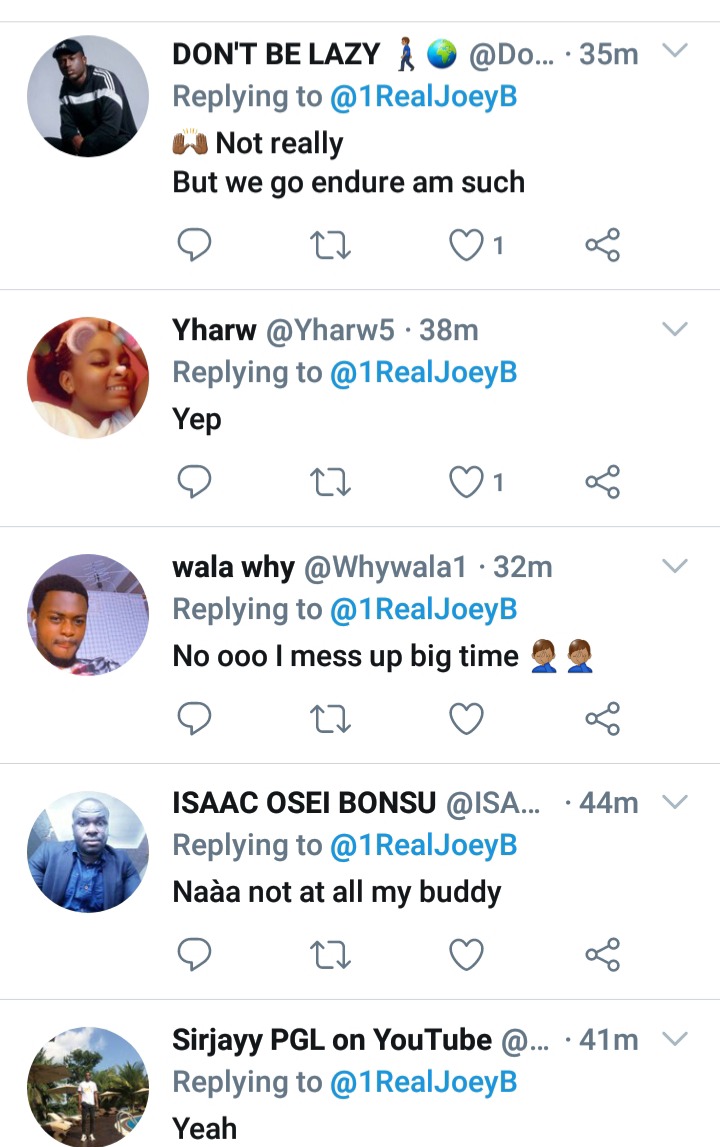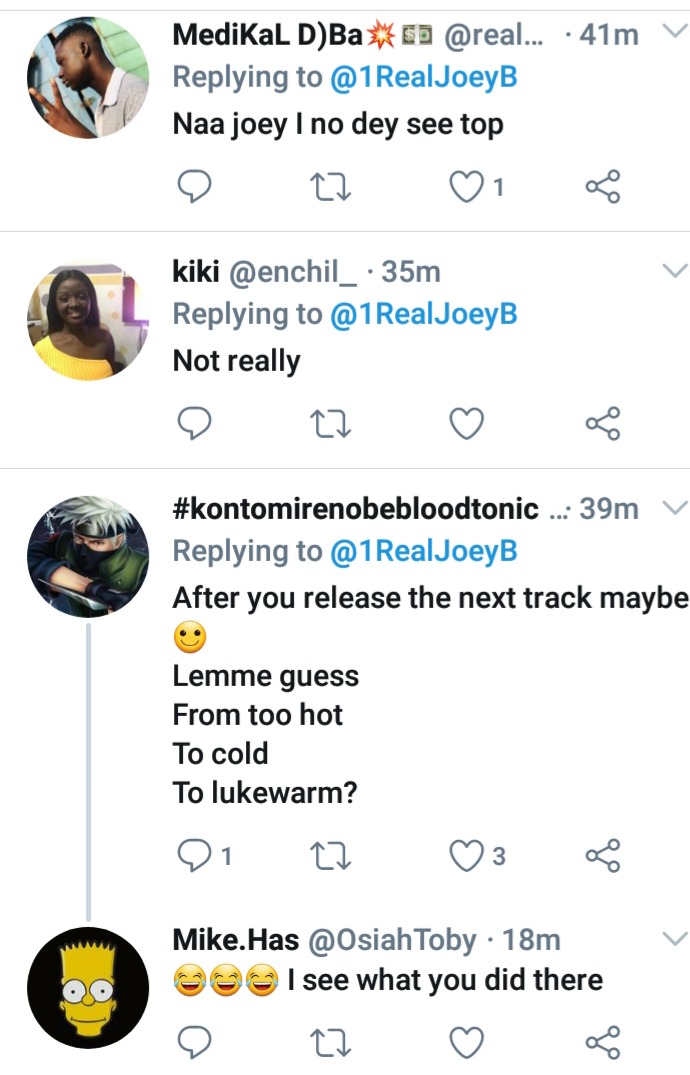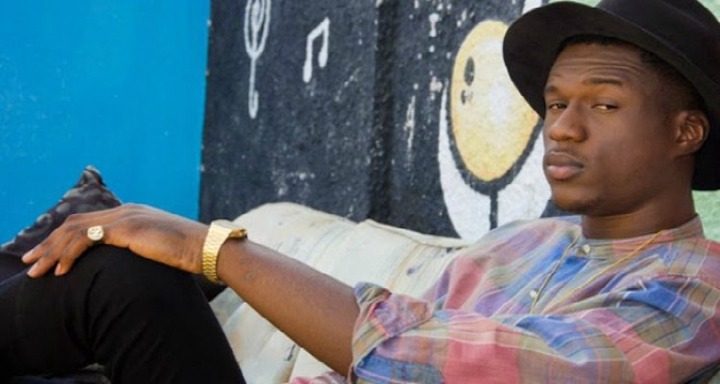 On the lighter side of things, many of the users said they had staked betslips which have failed horribly and that has caused their unhappiness.
What can you say to this and are you happy yourself? Have you ever found yourself in this kind of situation?Share your experience with us. Kindly drop your comments below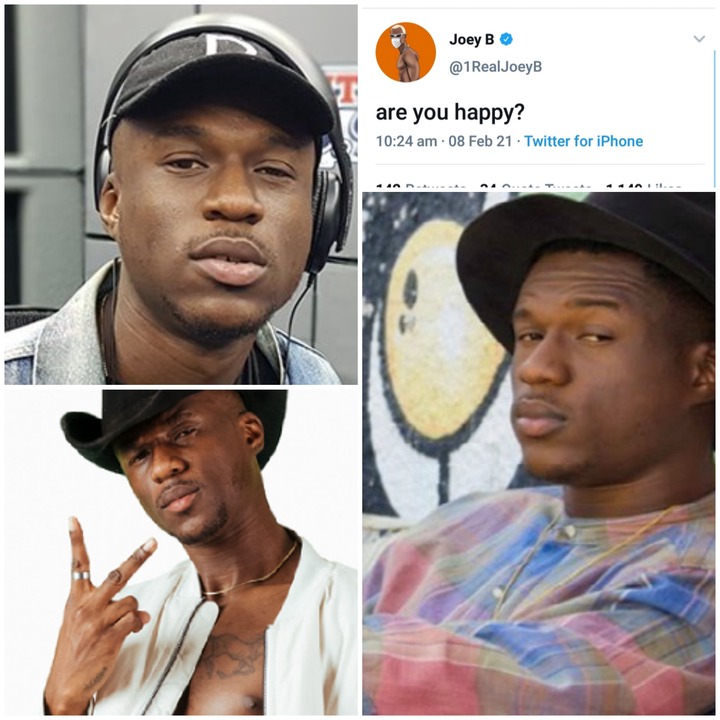 Follow 4RealGhana for more information.Like and share
Content created and supplied by: 4realGhana (via Opera News )