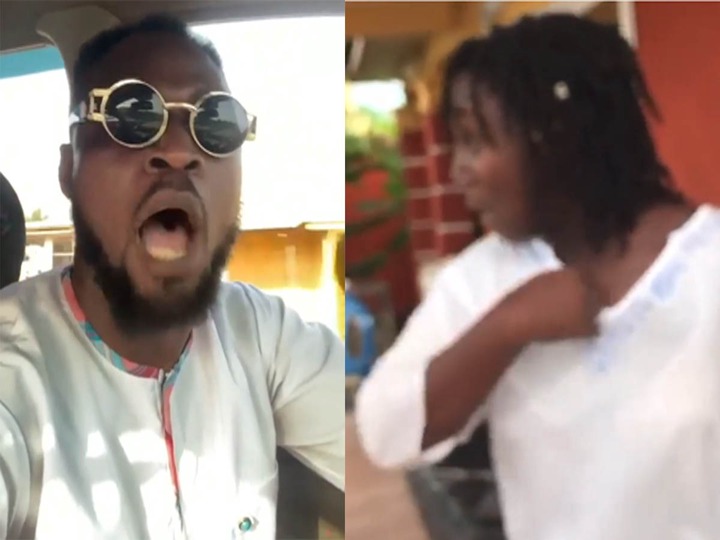 The ever unrepentant Funny Face, who is popularly referred to as the 'Children's Papa' has out of the blue, returned to his former 'vomits' and 'bag load' of insults towards his baby mama, in the person of Vanessa.
The actor cum comedian who just a few months ago, had an ugly fall out with his baby mama and a breakdown on social media, after several altercations with his baby mama - Vanessa, that went out of control following which unqualified apologies were rendered to each other, looks to have done little in the end.
Taking to the popular social media platform Instagram, the comedian explained that, there exist two notable factions in his area at Kasoa. The "High Tension boys" and the "Wallantu boys", who are both groups he rolls with.
However, last night one of the factions took him on, of which an unknown person amongst the group gave him a dirty slap unexpectedly in a heated scene. Speaking of which Funny Face established that, it is indeed the cause of his former wife Vanessa, that is causing him that many trouble.
Video Below
https://www.instagram.com/tv/CLCAqyjjrii/?igshid=1c7riemphyuhm
Content created and supplied by: Dan-Vee (via Opera News )