A fan of the most funniest comedian of all times have shared her opinion concerning "funny faces's" recent mental issues which ended him in physchaitriic hospital. However, according to a fan of funny face, all that "mental illness Brouhaha" was just an act to gain the attention of Adebayor. Could this be true?

After seeing such a comment on his page, this is what funny face has to say " @ Akua Mhar ..wokasa oo..sister Boi! Then he laughed at the end."
Really? He wasn't pissed off at all. Funny face has really proven to Ghanaian people that he is now a changed person and this has really testified. Well done bro..keep on the good works and never allow anything negative thought you read on your page get into you. Not everyone who follows you is your true fan!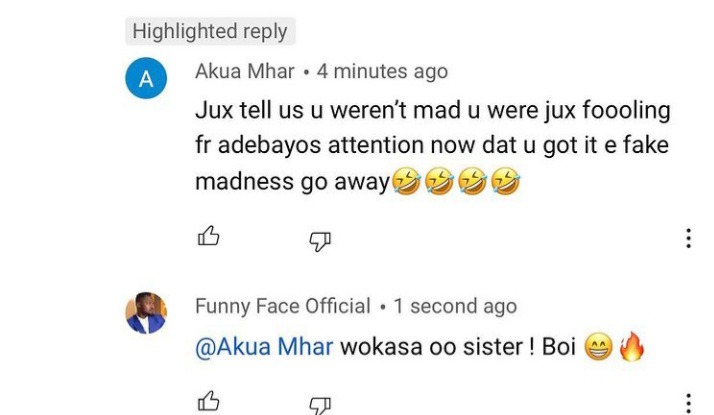 After seeing such a post, the following were what some fans also shared; as some were in support of that idea, many of them also spoke against strongly and congratulated him for handling the situation amicably.
Some screenshots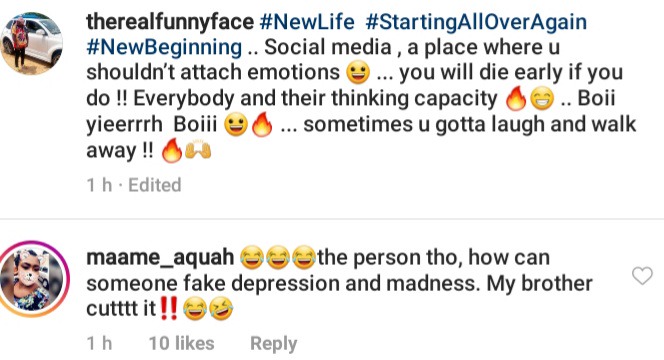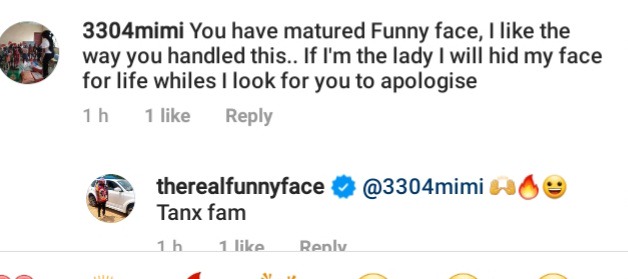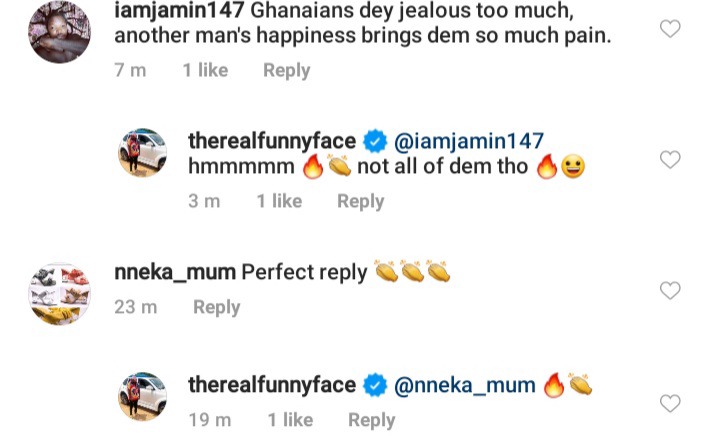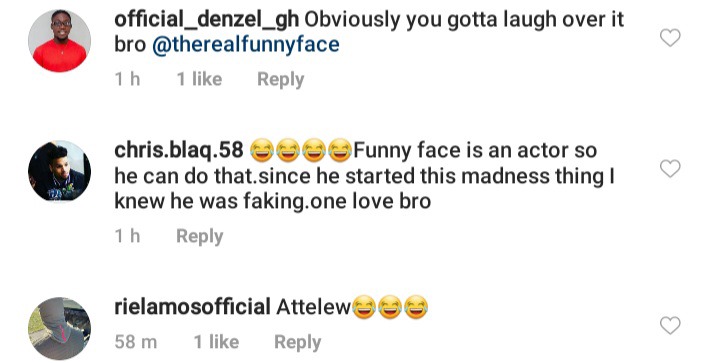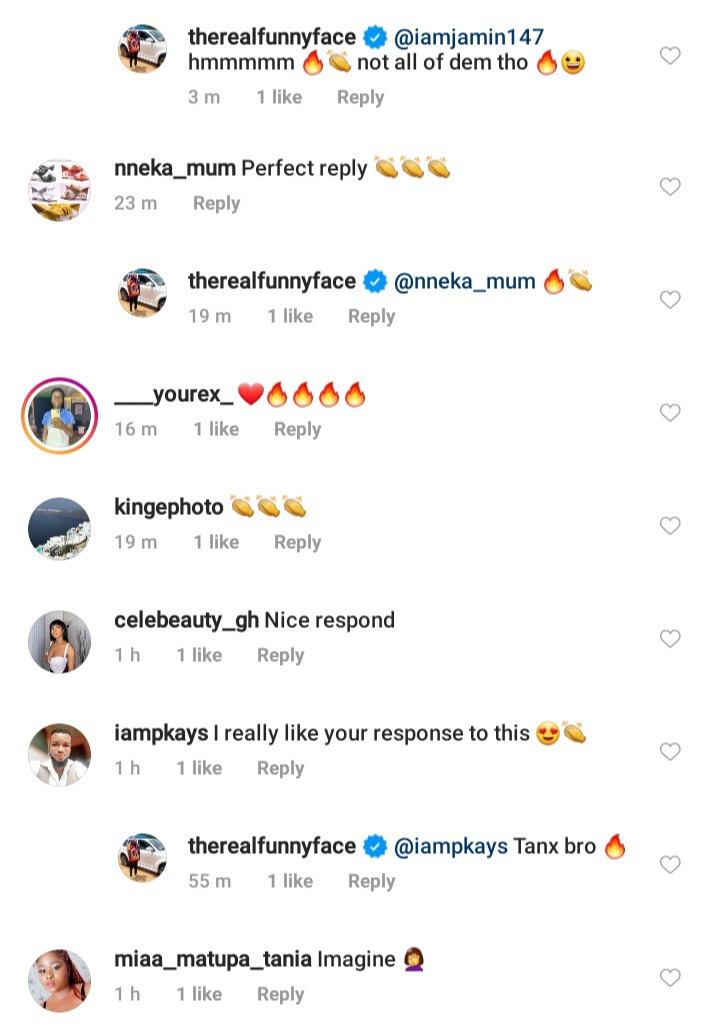 Content created and supplied by: Hildacee (via Opera News )