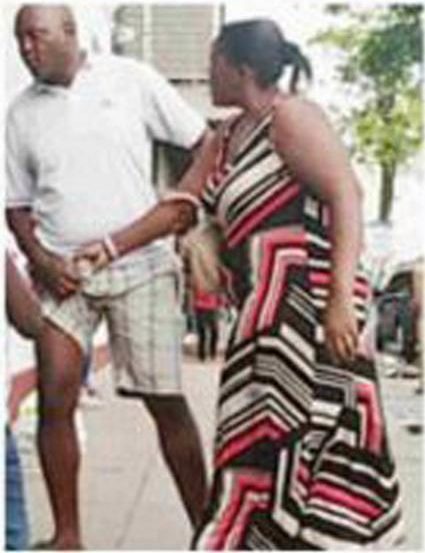 Women's unfaithfulness to marriage is seen by many in our African environment as a taboo. The culture in which we live has normalized cheating among married people. The words of a man who caught his 'wife' in bed with another man in her marriage home "a cheating wife has no room in my heart."
DDT is said to live as a couple with Afia for the past 20 years and has been recognized by many in his culture as DDT. They were able to give birth to six children together during their stay. Though they have been united and considered by many in their culture as couples over all these years, David reports that he hasn't performed any marital rites on Afia in her family yet all the women's duties are her.
The illness of one of their twin children is said to make them very troubled but they have not looked for a solution for the state of health of their children. DDT said he was looking for medical help but that his wife refused his decision because she thought of herbal remedies for the issue of her 15-year-old eyes.
He found that he only went to see his wife with reports after one of those grass-root medical examinations, and returned home days later. The most disconcerting part of her affair, according to him, was that her sleeping man was none other than a priestess' husband in possession of herbal remedies. Who told them he was a neighbour. After further testing, he observed that his 'wife' acknowledged that in their house for marriage and bed there were intimate relationships with the man.
But the defended wife revealed that she never was DDT's legal wife and, as such, she was free to be any man of her choosing. Meanwhile, DDT claimed after all the back and forth around the Nhyira FM Show studio, that it was willing to compromise for their children's sake but that the wife declined, with the premise that she was publicly humiliated by DDT for the whole group in which they were living, to go back with him.
Content created and supplied by: GH_News (via Opera News )