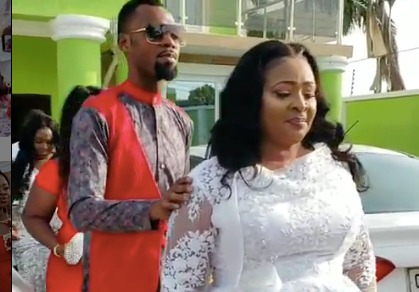 Wife of Reverend Obofour has publicly sent a signal to him on instagram. We don't know whether its a warning or commendation. All that she is saying is that, she will die if Reverend Obofour tries to leave her alone or stop praying for her even in just a day.
Obofowaa added that, her husband's prayers and direction has kept her alive till now. She added that, all the blessings bestowed on her life is from the Man of God. The husband however, has remained quiet over the remarks.
After the post, many social media users commended her for coming out to tell her feelings. Those who took it as a form of praise urged her to continue because it is good to show appreciation.
Those who felt she was exaggerating also advised her to keep all her words to herself because social media can cause her to regret all her words.
Content created and supplied by: True_News (via Opera News )