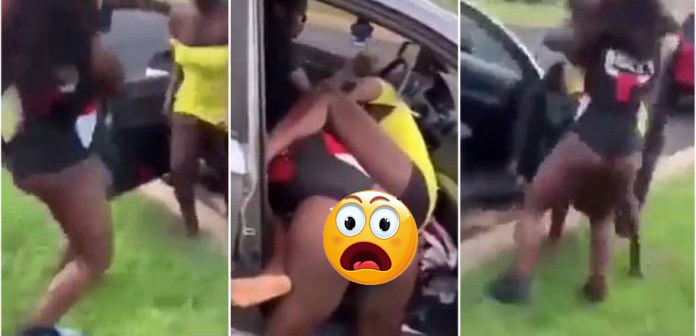 Two female students fight like mortal combat. They both exchange blows and undresses themselves. They fought till all other students gathered around them. The fight continued for about 20minis before the two ladies could be separated. They fought and made themselves so dirty in the public. It has been reported that their lecturer gave them an assignment of which they were to submit a week after.
However by one or two reasons one of them couldn't do it so therefore she asked for the other girl who supposed to be her friend if she had done it. The friend said she had done but I instructed the lady who has not done the work not to copy hers ditodito or else the lecturer would see that have copied However because the time was almost due for submission the other could not do, so she printed the same thing of her friend's own. She then submitted. The lecturer upon marking realized the two work was the same. The lecturer came to the class and called them out.
The lecturer told them they had very low mark because they have copied the work. The lecturer asked them who copied the other and they both pointed finger to each other. Because the lecturer could not find who copied the other he marked them. down. After the class was over, the girl who actually did the work confronted her friend and then it jumped into serious argument and quarreling. This later resulted in a severe fight between the two ladies who were once friends.
Content created and supplied by: Abrante3gyimah (via Opera News )