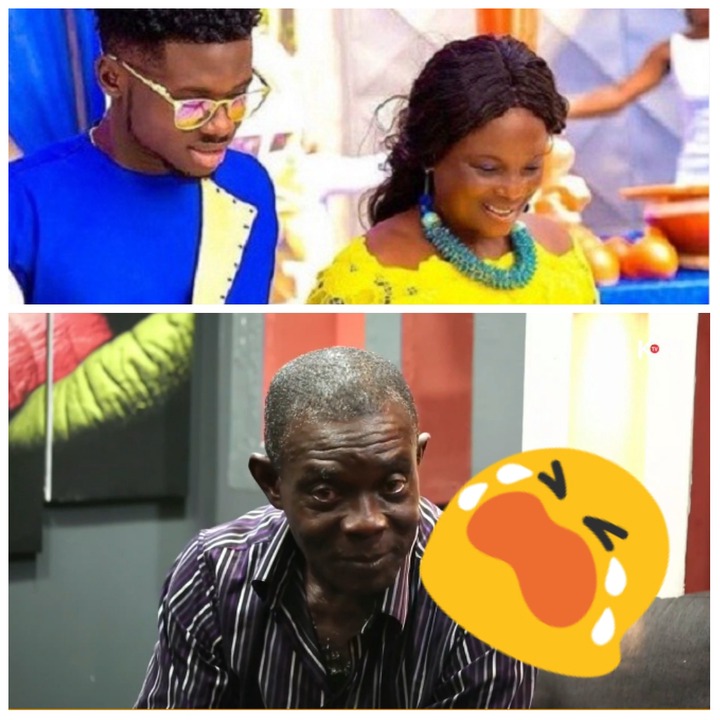 Captain Smart's alleged biological father whom the mother also testified has dropped a sad note through Kofi Adoma Nwanwanii. According to him, if Kuame Eugene's mother never told him that he is suffering from blood pressure, he is telling him now.
He said, Kuame Eugene's mother is aware that he is suffering from blood pressure and he expect her to tell Kuame for him.
And that the BP getting worse because of the attitude and path chosen by him (Kuame Eugene). That is intentionally giving him sleepless nights by ignoring him as his biological father.
He sadly hinted that, he could die at any moment because blood pressure can cut your life Short. He begged his son to have mercy on him and get back to him. He wants Kuame Eugene to know that, all the information given by his mother in her bid to cut him away is false.
" I still love him, I'm doubting even if he will bury me when I die. But I know with time he will get closer for my blood pressure to normalise" He told Kofi Adoma Nwanwanii sadly in an interview.
Content created and supplied by: True_News (via Opera News )