Born Nana Ama Macbrown who is popularly known in the Ghana Showbiz as Nana Ama Macbrown is one of Ghana's sensational personality.
She was born on the 15th of August, 1977.
Nana Ama Macbrown is one of the Ghana's most outstanding actresses with a lot of heavenly endowed blessings when it comes to putting smiles on the face of people.
Her dream of becoming a superstar in Ghana and even beyond came in the limelight after her role in the television series, tentacles and since then she has starred in thousands of award winning movies in Ghana and even beyond.
Nana Ama Macbrown is really endowed with much hidden treasures when it comes acting.
She is an actress, a radio presenter, a song writer, a brand ambassador and what have you.
Nana Ama Macbrown is also the host of United Showbiz which is telecast live on every Saturday on the National Television UTV.
People from all walk of life glued themselves in their chairs to watch her show every Saturday.
But just recently something huge happened in one of the episodes starring A Plus, Bulldog, Arnold Asamoah-Baidoo, Afia Schwartz and herself.
On that same show Bulldog made a threatening comments concerning MENZ GOLD huge saga about His Excellency Nana Addo Danquah Akofo Addo which caused to his arrest.
Due to that Nana Ama Macbrown was sumond before the Accra Circuit Court to bear witness since she was the host on the show that day.
Because of that, her fans are very worried.
This is because she is such a delight to watch on the screen which has attracted her with much love from people across the globe.
When all is said and done, she shall forever remained the people's favorite actress.
Today being Friday, a lot of her fans will attend watch night services to intercede on her behalf.
God, never put Nana Ama Macbrown to shame because a lot of young people look up to her.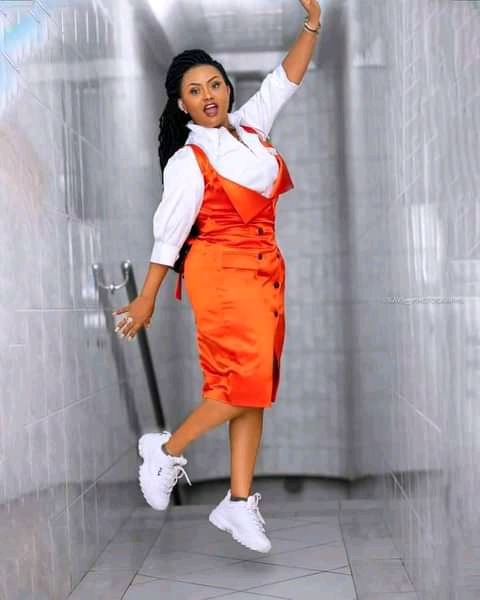 Content created and supplied by: Scarletbuggarti (via Opera News )