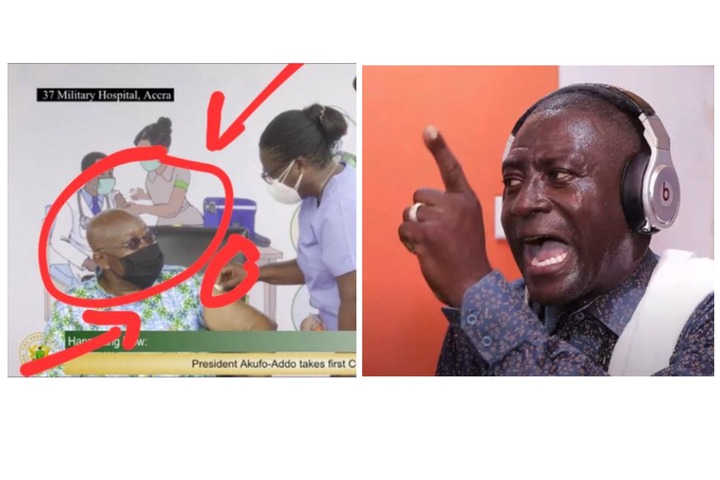 The outspoken host of Angel TV Captain Smart is at it again as called the attention of Ghanaians to what Nana Akufo-Addo did yesterday while taking the first jab of the Covid'19 vaccine. Captain Smart is well known to all Ghanaians for his tell it all attitude reveals what most Ghanaians did not notice yesterday.
Ghanaians were left in shock after he made this observation public and there has been several reactions to his statement. According to Captain Smart, he saw it clearly that the president was busy smiling after taking the Covid'19 vaccine publicly and he is somehow unpleased with the president reactions.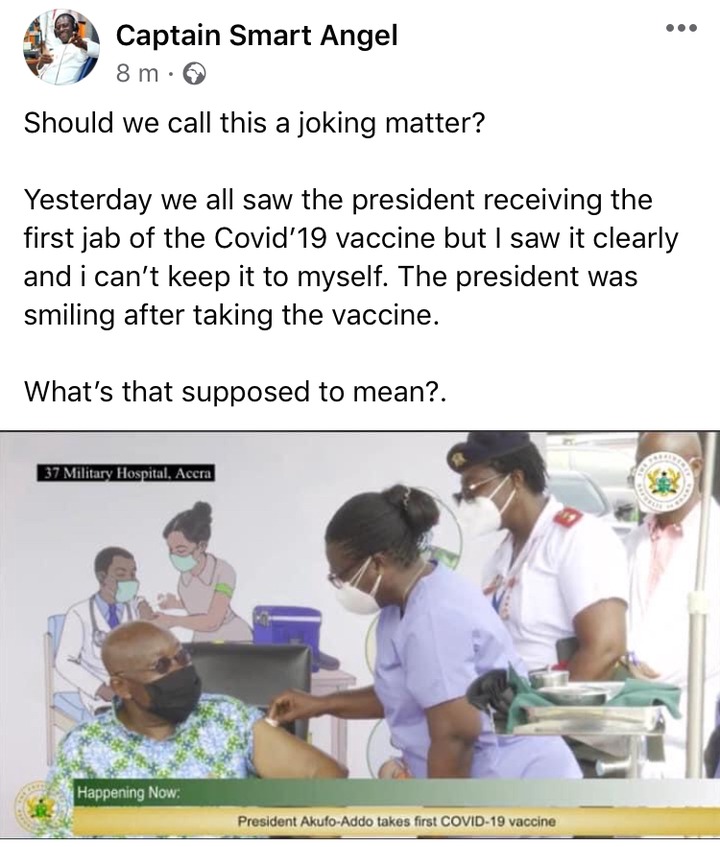 Although a lot of Ghanaians has heavily descended on him for making such comment and many even questioned his competence in journalism. But it is obvious that everyone are entitle to their own opinion.
However, if we critically look at Captain Smart observation he maybe right because smiling after taking the Covid'19 vaccine could spark another rumor among Ghanaians about the vaccine.
Do you think Captain Smart observation is right or wrong?. Share your opinions.
Are you ready to take the Covid'19 vaccine or you won't take it?.
Please like, share the article and follow me for more updates.
Content created and supplied by: Kofi-Fire (via Opera News )