There are a lot of Ghanaian youths out there who are known to be cool hustlers. Irrespective of the fact that some Sakawa boys have sworn that they will never make their money, or make ends meet without soiling their hands with evil and rituals, it is a good thing to note that some people have decided to legitimately acquire their wealth in a more genuine way. Many at times have I advised some of my fellow Ghanaians that, there is dignity in being real and being popular in a more meaningful way. Even the Bible condemns any man that is lazy and not eager to work to make a living. There is a saying that goes like this " there is no food for a Lazy Man".
Some Guys have devised a Means whereby they can Hawk and sell things on the street, and this has paved way for then to meet up with funding themselves, to take care of their personal needs. Some people sell beverages on traffics, soft drinks and other household equipments on the road just for then to raise money to sort out their needs. And these has drawn my attention over the good news that has happened to a Ghanaian Man, who have bought himself a Lexus jeep after selling Toothpaste for many years.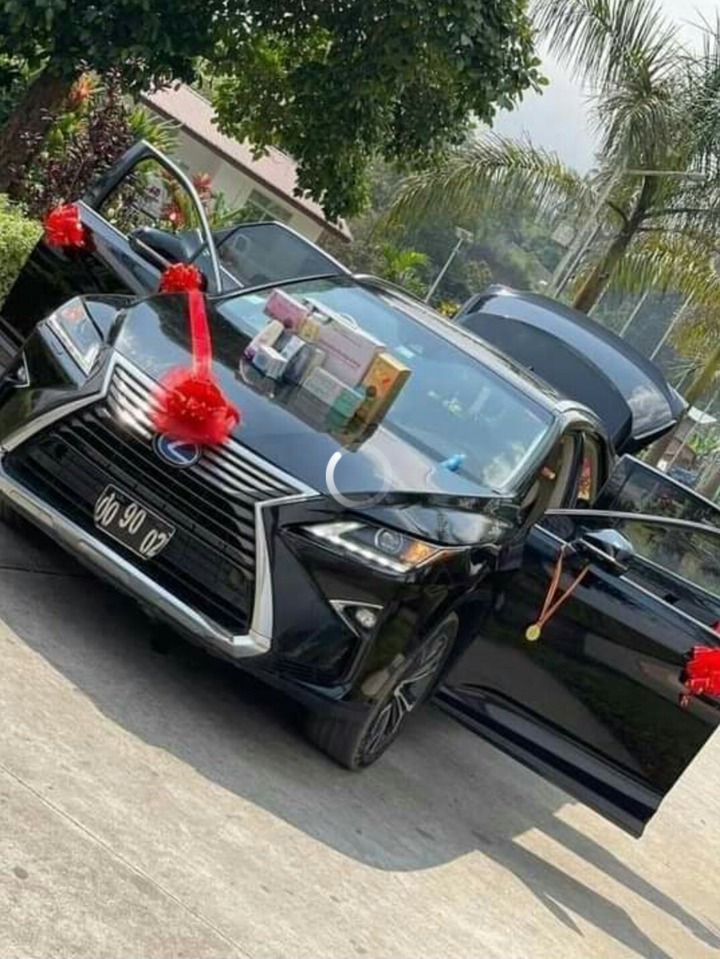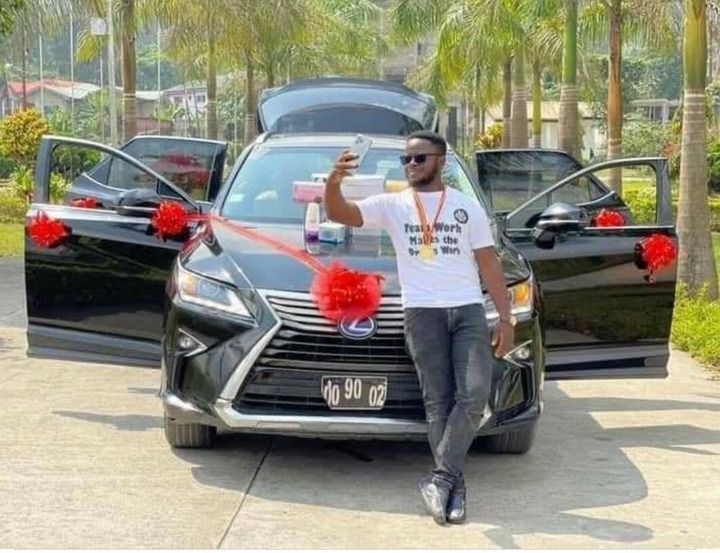 According to the information gathered by a correspondent whose name was given as "Joel", who took to his personal facebook wall to post the pictures stated that, a lot of Ghanaians have congratulated the unidentified Man, for having achieved such a massive success in this beginning of the year.
"Congratulations to you young warlord. You have made yourself and family members proud. Your efforts and achievements so far have proven that Handwork pays off well", Joel Said.
Below are some comments and reactions of some Ghanaians who took to the Post to express their feelings towards his Achievements so far:
"I want to applaud you brother for having humbled yourself and achieved your aim in life"
"Congrats bro, you're indeed a good citizen of Ghana".
What advise would you offer to our fellow youths out there, who intend to make wealth genuinely?
Content created and supplied by: KofiLegit (via Opera News )