They say twins have these coined out resemblance called identical whereas opposite looks are called fraternal.
Have you heard someone say you look like somebody they know before? And even to the extent of saying you act and talk like such a person?
It's quite interesting and funny how the creator created and made his creations from different parts of the world or the same country though different, there's a look alike.
An image of Bill Asamoah and Priscilla Opoku-Agyemang popularly known as Ahoufe Patri has surfaced online as their smiles is nailing everything.
The size and width of their smile, nose size, looks and total expression of smiles on their faces tells.
Take a look at their beautiful image and say for yourself: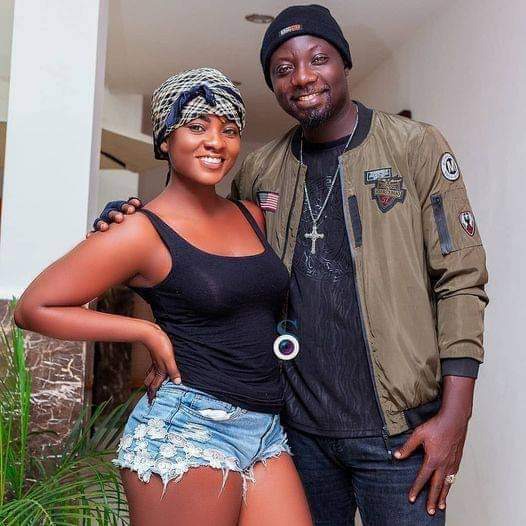 Are they siblings in a disguised way? Are they linked in anyway? Just take a look at their smiles again. This is too much of a dashing resemblance, don't you think so too?
Content created and supplied by: Blessed_Soul (via Opera News )