Moesha Bodoung has been in the news for a while. Starting from her massive birthday photoshoot to a video suggesting her yet-to-be released song, all the way to the video of herself and Nigerian artist and Grammy award winner, Wizkid, chilling together. She has now posted a video of a friend of hers and herself having fun. From the video, it can be seen that they are both happy and dancing together but something unsual was noticed by a fan of hers.
What they were drinking from looks like a lantern and a fan of hers gave a comment and I quote; "you now drink from lantern?". That was the question the fan asked.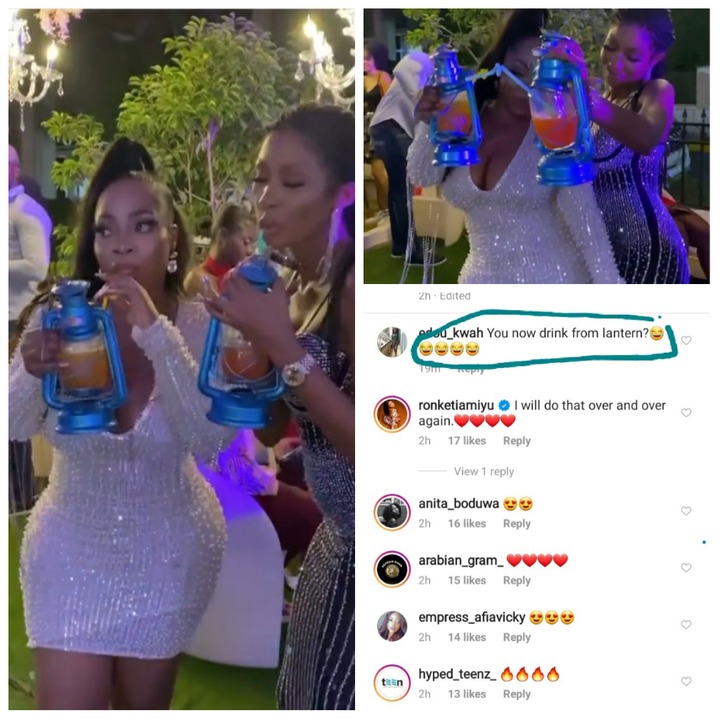 Click on the link below to watch the video fo yourself;
https://www.instagram.com/p/CMhDEIjn_c_/?igshid=qefsuptxrfmf
What can you see? Is it a lantern or something similar to it? Let's get interacting in the comments section.
Don't forget to follow my page for more updates. 
Content created and supplied by: Edoukwah (via Opera News )