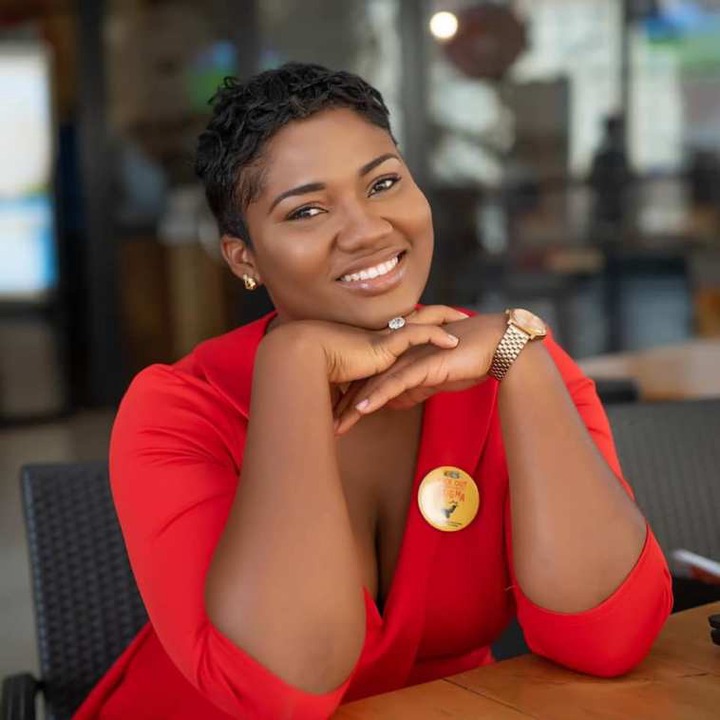 Nana Abena Korkor Addo popularly known as Abena Korkor was born on the 30th of January, 1990. Abena Korkor was diagnosed with a Bipolar disorder (a disorder associated with mood swings) after nude pictures and videos of her surfaced online.
She was treated at Accra Psychiatric Hospital and 4 months later granted an interview and revealed she was fine.
Abena Korkor founded the "Physcho-Social Africa" to create awareness and educate people about their mental health. She became a co-host of a popular Talk show that airs every Saturday on TV3 at 6:00pm dubbed "The Ladies Circle".
Abena Korkor brought forth a tall list of men she allegedly claims to have intimacy with. The list saw some prominent big names in the Journalism industry with the likes of Kojo Yankson of Joy Fm and her colleague at TV3 Giovani Caleb.
Abena Korkor revealed her exit from the TV3 was as a result of her employers citing a recent video of her wearing only lingerie which according to her was a negative publicity to sponsors of the show of which they wouldn't want their brands to be associated with hence forcing her employers to sack her. However many blogs have spoke on her exit from TV3 with diverse opinions.
Please kindly like, share and click on the follow button for more updates and to be kept updated on the latest gist and trending news in Ghana and around the world.
Content created and supplied by: InfoSpot (via Opera News )