Joy Fm, 99.7 Fm, Accra, Ghana, one of the most listened to radio stations in Ghana, has taken to their verified Twitter handle to make a tweet about a sensitive issue on relationship.
The question ended up attracting all manners of reactions from Ghanaians. It is quite understandable on why the question got lots of diverse responses because it is an issue that concerns everyone who is in a relationship.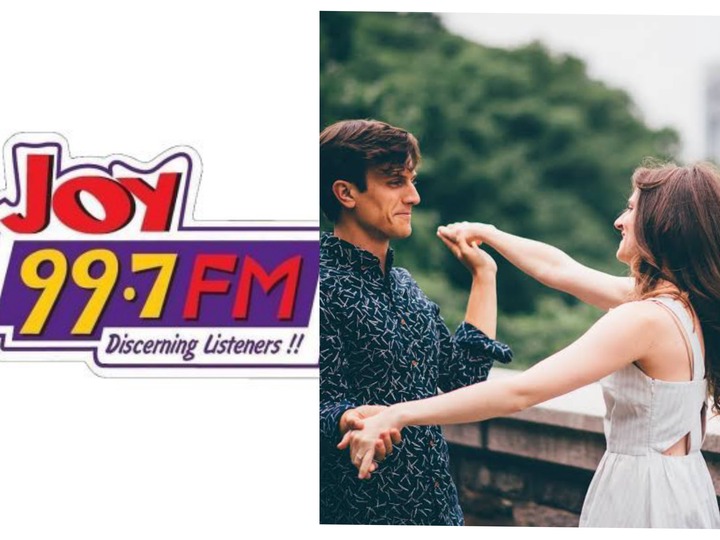 Relationship is one of the media through which we can meet new people, share our dreams, inspirations, thoughts , affection and love with them. Every relationship has at one point or the other experienced some kind of unforseen occurrences.
We can't be too careful not to have issues in our various relationships. Some are surmountable, while others are undefeatable. The latter more often than not leads to the untimely end of some relationships.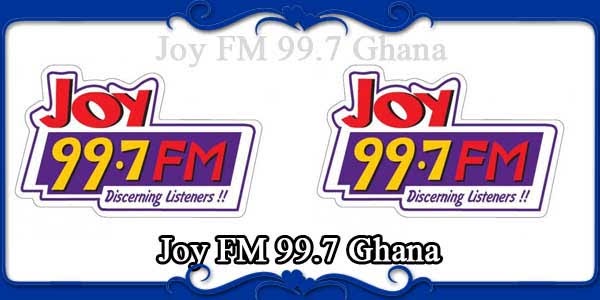 According to the question Joy Fm asked, she wanted to know it it is a good idea to be friends with the friends of our lovers.
"Should your partner's friends be your friend? 
What do you think about this?
Share your opinions with us using the hashtag #JoySMS " - Joy Fm tweeted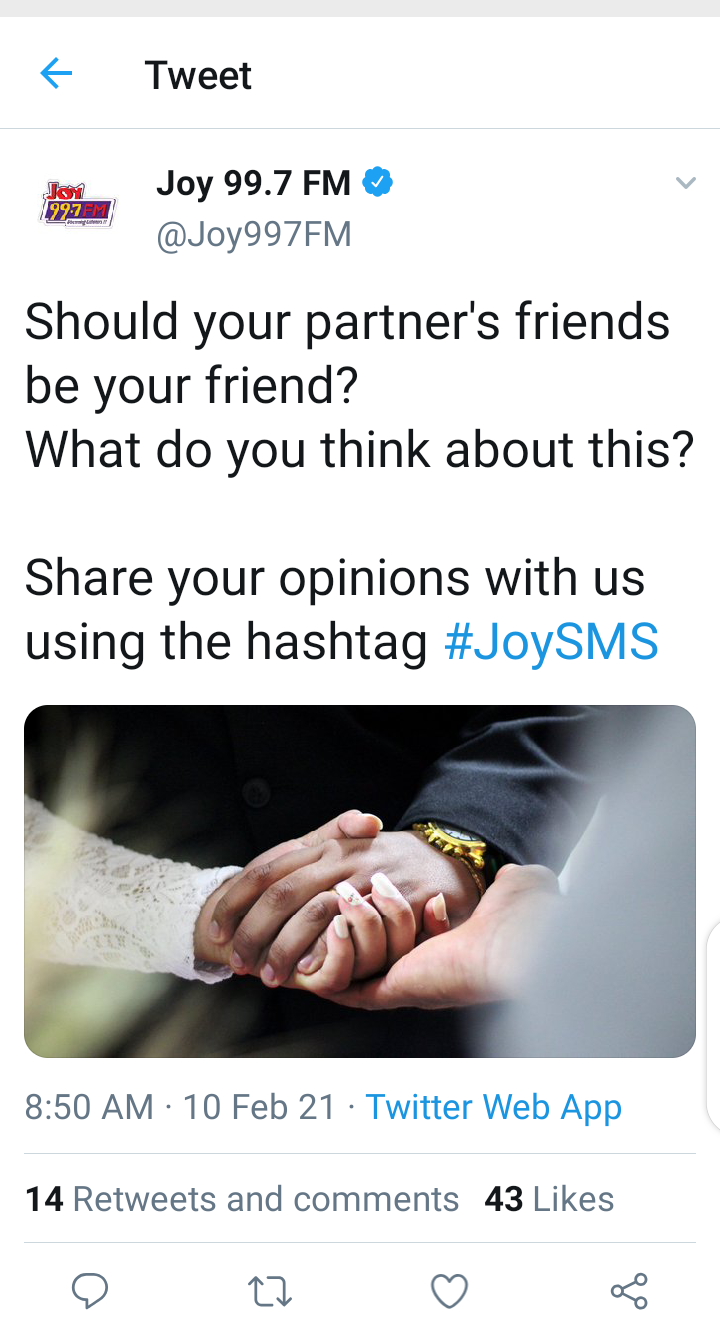 Due to the nature of the question, most people who saw the tweet took advantage of it to share their opinions on the issue raised in the tweet. While some feel it is a good idea, others frowned at it.
See some of their reactions below: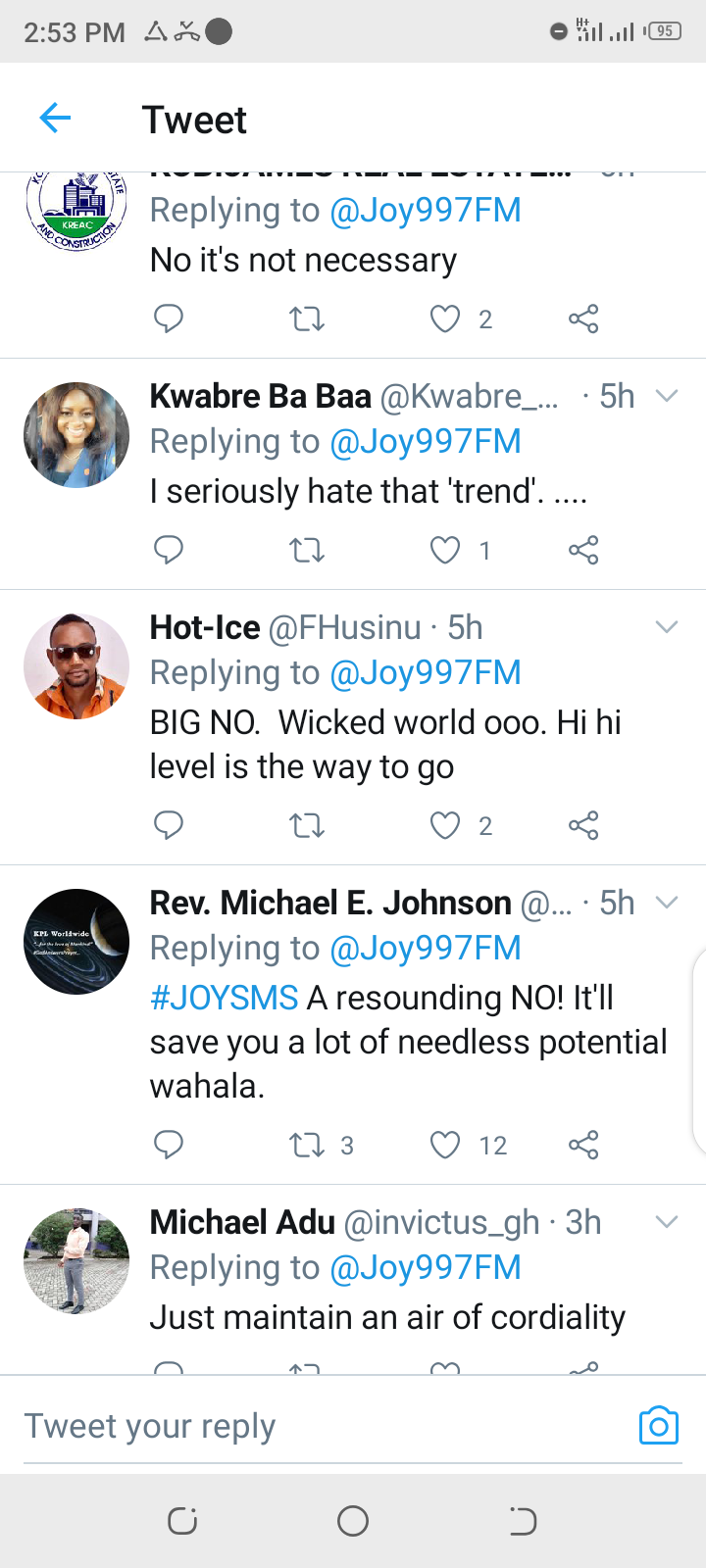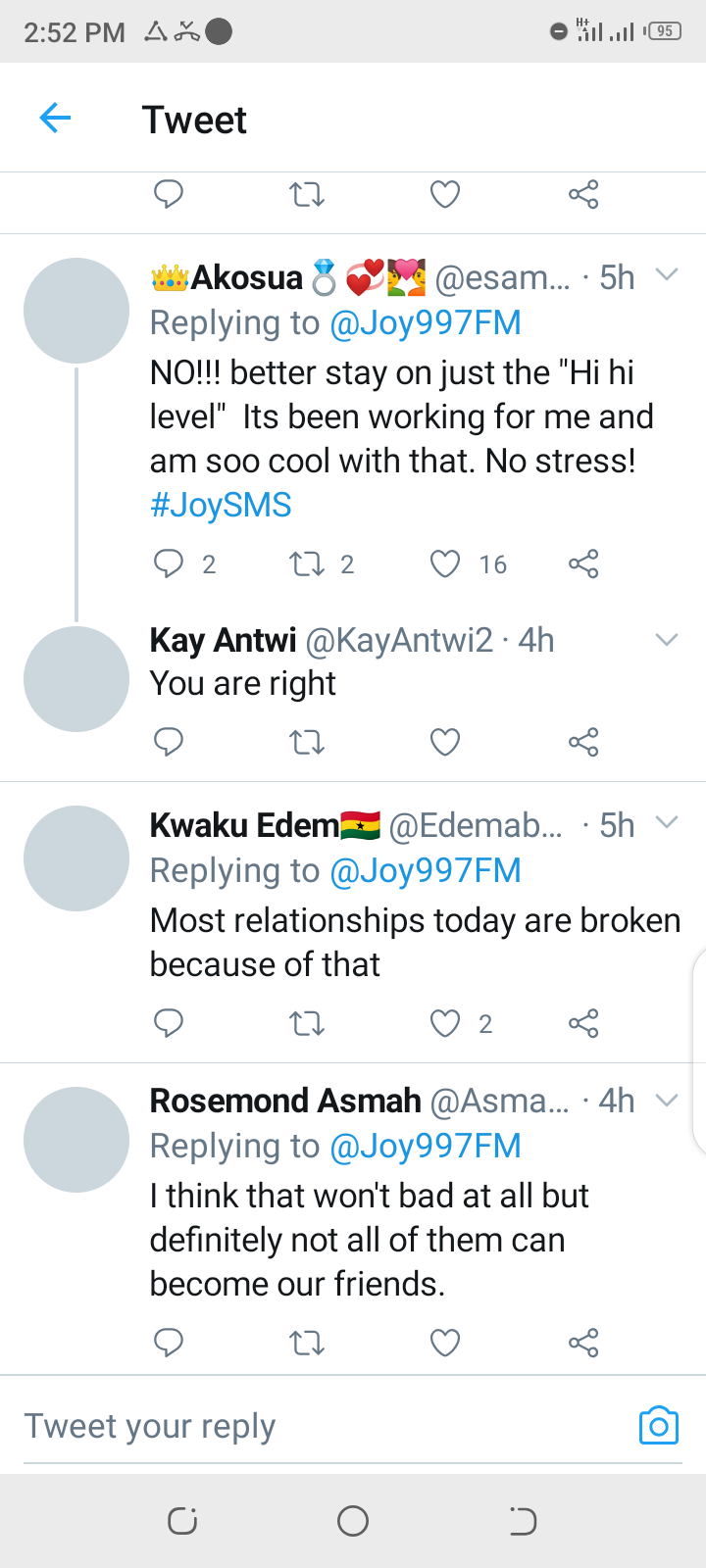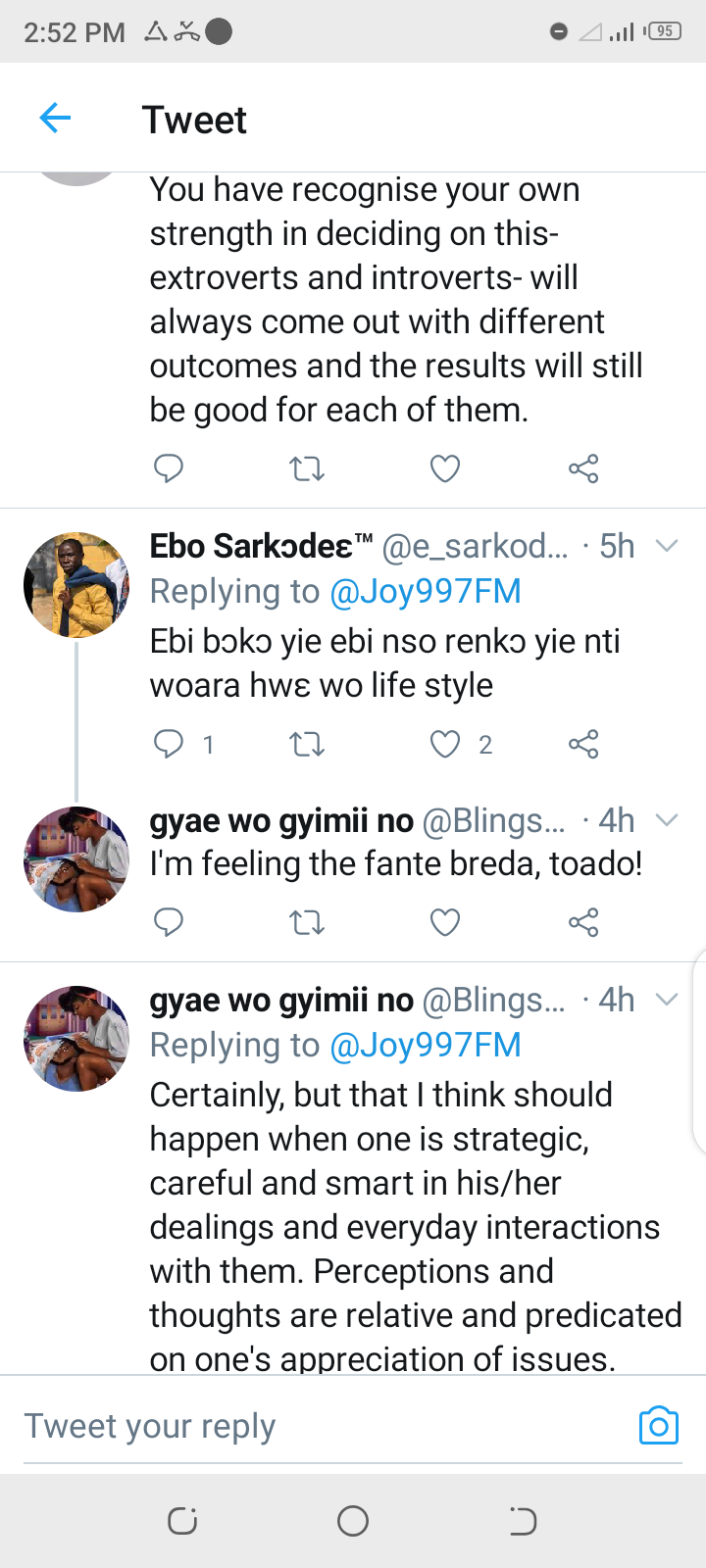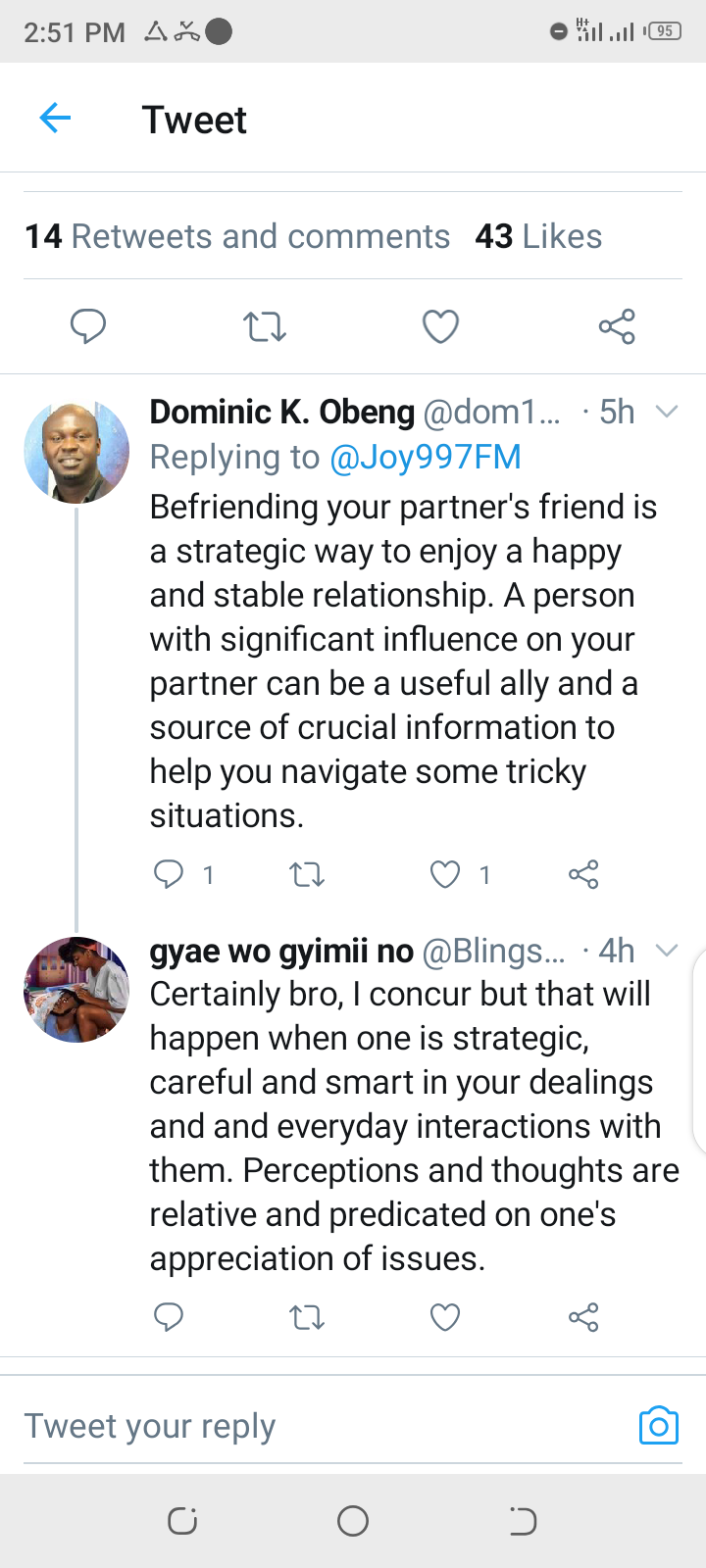 Now, tell us your opinion on the issue. Would you want your lover's friend to be your friend?
Content created and supplied by: OriginalCreator (via Opera News )