Shatta Wale's 75 awards will be equivalent to Sarkodie's 1 BET Award - Fan Fires Wale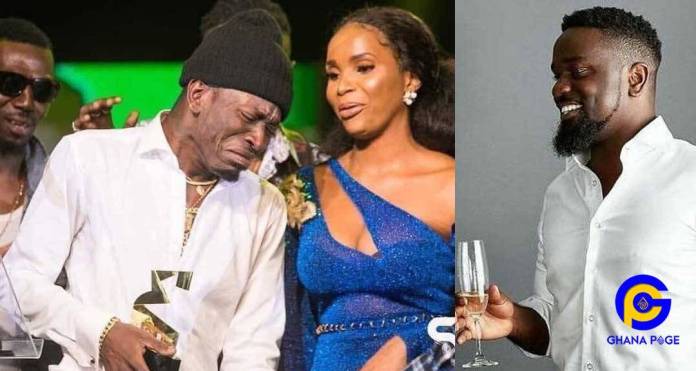 Fans of Sarkodie has descended heavily on Shatta Wale after he mocked Sarkodie for copying his style a few hours after Sarkodie begged his fans to vote for him to win at this year's Vodafone Ghana Music Awards (VGMA).
According to one fan of Sarkodie, Shatta Wale's 75 awards will be equivalent to Sarkodie's 1 BET award so he should shut up and give respect to Sarkodie
The Sark fan with the name Sarkodie Neba Sark (@NebaSark) tweeted: "Shatta Wale's 75 Awards Equivalent to only One Sarkodie's BET Award"
Interesting, other fans of Sarkodie shared their own opinion on the tweet. According to most of them, Shatta Wale does not even have 75 awards in the first place to start this war with Sarkodie.
Yesterday, Sarkodie shared a video of his awards pleaded with his fans to continue voting for him to win big at VGMA 2019.
A few hours after that, Shatta Wale who has for weeks now been campaigning for votes threw a jab that Sarkodie is coping his style.
According to him, artists do not respect the awards but when they realized he won 8 awards at the 3 Music, they are now imitating his strategy.
NOTE: SM Fans Comment What You Think Of This Mockery And Sark Also Comment Your Contributions In The Section Below..
Content created and supplied by: Kwaku_Bako (via Opera News )