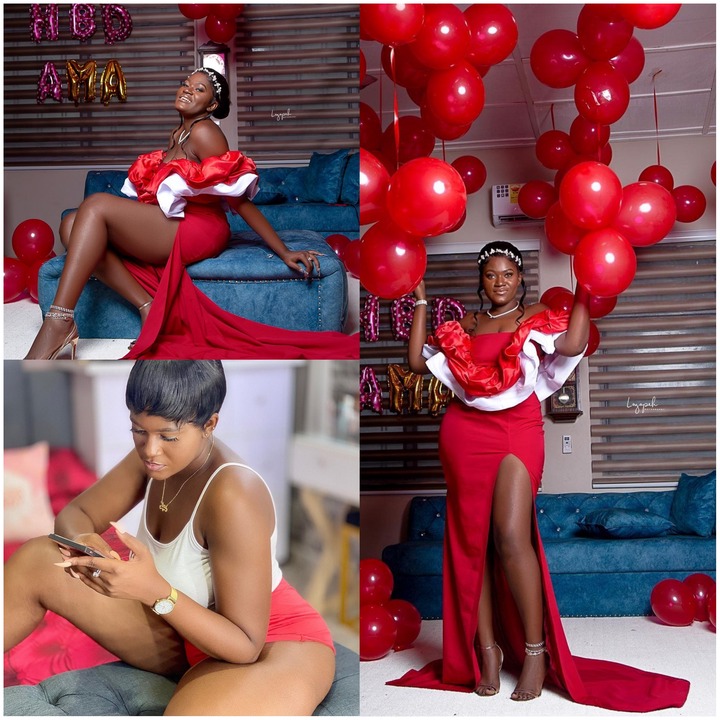 Please before you proceed to reading this article kindly follow my page for more news updates.
Ghanaian Female presenter flaunts her curves and fine body as she marks her birthday.The young Female entrepreneur served social media with a flawless photos as she showed people how to put down her working tools and have fun.
Nana Adzigbli, popularly known as Nana Ama is what most females and males admires;sees her as a young entrepreneur with so much enthusiasm and commitment.
Nana dropped flawless and stunning photos in birthday photos.Her red and white outfit in the celebration of her birthday has got everyone talking.
This Ghanaian female carpenter talked about self love, revealing that she had a difficult childhood because she struggled to fully accept herself due to her imperfections.
Her grand style and focus has drawn more attention as people tend to advice the youth to develop and build a career as she has done.
Some fans also say she's a shadow of herself."To love is nothing. To be loved is something.But to love and be loved is everything to me.Growing up, I never liked my height. I was too skinny and tall. Today it's my obsession. I have learned to accept my identity and uniqueness with confidence." She wrote on her Instagram page.
Check Photos below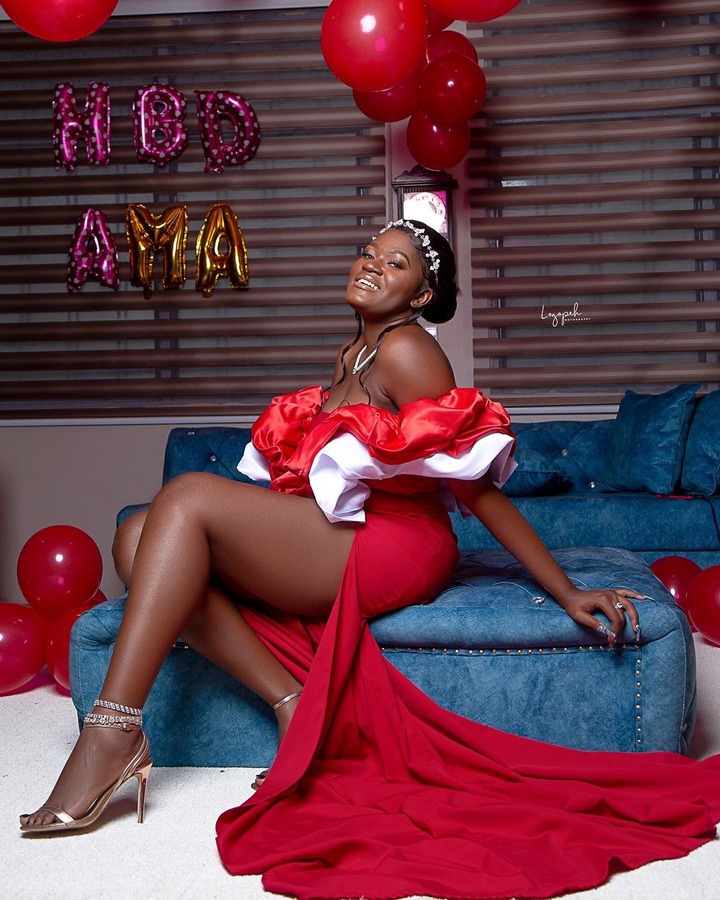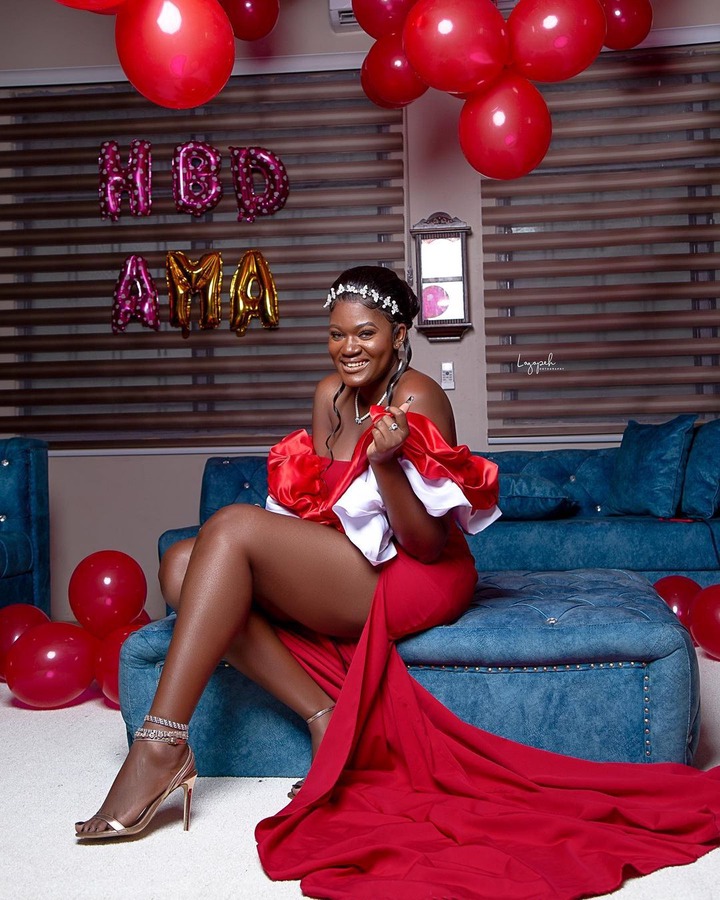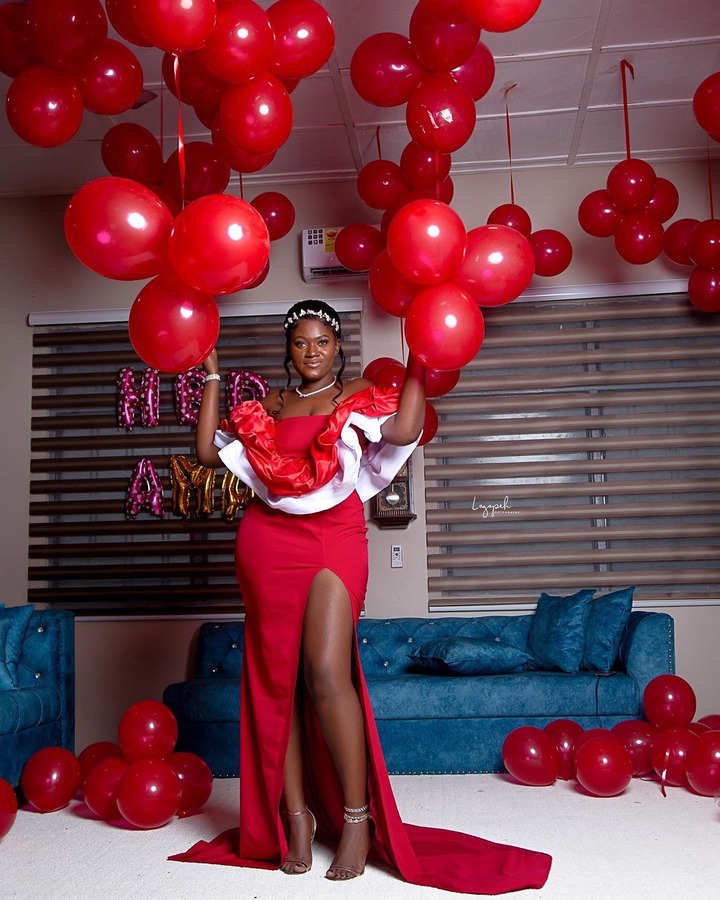 Thank you for reading this article and don't forget that your comments are always welcome.
Content created and supplied by: ELSUPREME01 (via Opera News )