Members of the legal profession wear formal robes, gowns, collars or wigs for a reason and not for fashion sake. Their attire defines the neutrality, fairness and justice associated with their line of duty.
The dress code of legal professionals, especially lawyers and judges, has raised pertinent discussion in our political space. 
The debate commenced after one of the Supreme Court (SC) panel questioned the second witness of the petitioner, Micheal Kpessah Whyte, about his "informal dressing" in court. 
Micheal Kpessah Whyte wore an African print to court instead of the usual formal attire or suit.
However, the host of News File program on Joy News channel and a legal practitioner, Samson Anyenini, expressed his opinion about the wearing of African print to court.
According to him, he preached against wearing of wigs and gowns at court before he was admitted at the law school. 
The above incident happened after his African wear became a subject of discussion during his entrance interview. 
He defended his dress code and got admitted in to the law school despite the intense pressure he encountered. 
He wrote that 
"I attended my law faculty entrance interview in an African wear. It became the subject of the session. I defended and justified it preaching against the wig and gown. In the end, I got congratulated for a spirited logical defence, and told that was really all that was expected of me"
He wrote this on his Facebook page, dated on February 2, 2021.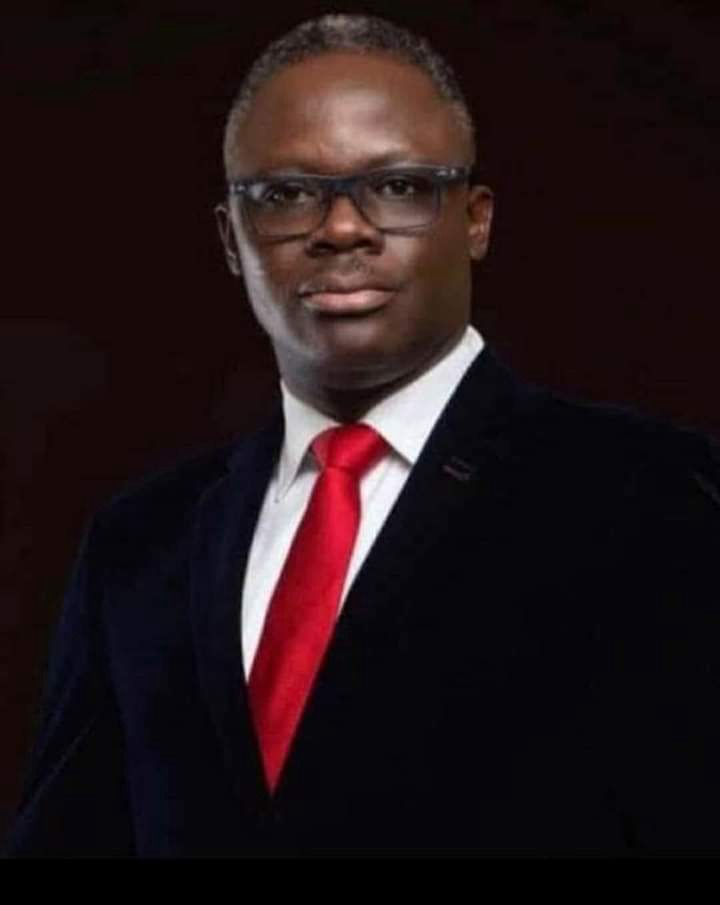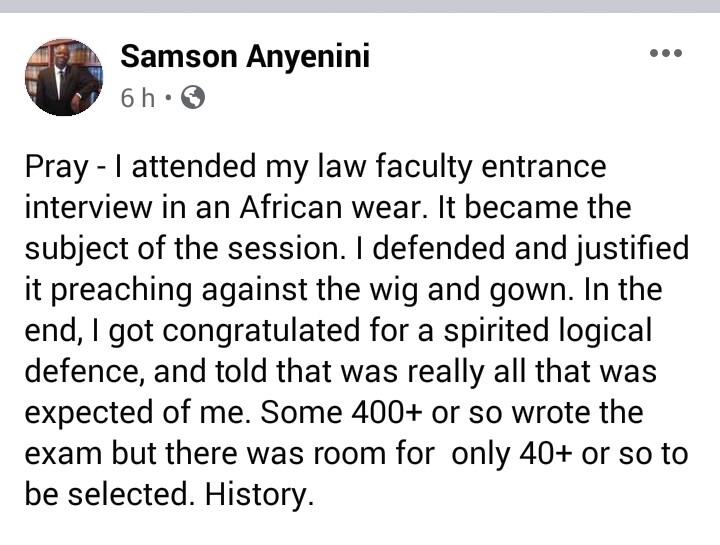 Content created and supplied by: GH_LocalNews (via Opera News )