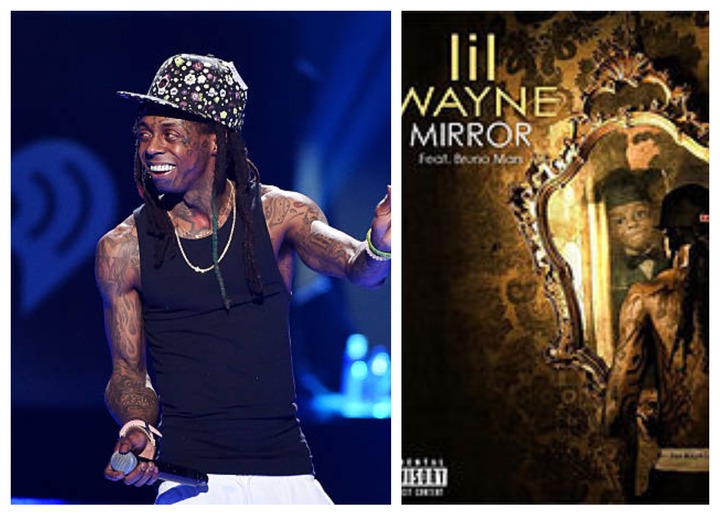 Other names Tunechi, Weezy, F.Baby
Born September 27,1982 (38 years) ,New Orleans
Education University of Phoenix
Years active 1995-present
Career In 1997, Wayne was introduced to the Hot Boys Music Group.At 14, he was the youngest member to join the label. By 17,he unleashed his debut album "The Block Is Hot" which placed No.3 on the Billboard 200 and later earned a platinum status.
In the summer of 2004,Carter's fourth studio album,"Tha Carter",was released,showing what people considered advancement in his style of rap and lyrical themes.The album however gained Tunechi recognition,selling 878,000 copies in the United States. After the release of Tha Carter album,Lil Wayne was featured in Destiny's Child's single "Soldier" with T.I..,which peaked at number 3 on the Billboard Hot 100 and the hot Hip-Hop songs charts.
Lil Wayne is recognized as one of the best rappers of all time in the United States and here is a list of his top 5 songs of all time.
5.Lil Wayne -Got Money feat. T-Pain
This is the third single from his album Tha Carter III (2008). The song was released on May 27,2008 and was ranked as the 19th Hip-Hop song of 2008 by MTV.
4.Lil Wayne Love Me feat. Drake
Released on January 18,2013 from the album "I Am Not a Human Being II.The song featured rapper Drake ,became a top ten hit peaking at number nine on the US Billboard Hot 100 and becoming Lil Wayne's 18th top ten single on that chart.
3.Lil Wayne -Mirror feat. Bruno Mars
Lil Wayne produced this song alongside with Bruno Mars on September 13,2011.Music critics gave "Mirror" positive reviews praising it for Mars' smooth,epic verse and Wayne's introspective lines.Mirror debuted at number 16 on the Billboard Hot 100 and peaked at number 17 in the United Kingdom Billboard chart.
2.Lil Wayne -Lollipop feat. Static
"Lollipop" is the first single from rapper Lil Wayne's sixth studio album,The Carter III. Lollipop was recorded in 2007 and released on March 13,2008.This song is one of Wayne's most successful single to date,spending five non-consecutive weeks at top of the Billboard Hot 100 chart.
1.Lil Wayne - A Milli
"A miili" abbreviated occasionally as "Milli" was released February 13,2008 as the second official single from his sixth album Tha Carter III. "A milli" peaked at number six on the Billboard Hot 100,making it Lil Wayne's second top ten and the second highest peaking song on the chart as a lead artist at that time.The song sold over 2 million digital copies.
What do you think I missed out?
Please write it below.
Thank you for reading.
Content created and supplied by: king_michener (via Opera News )