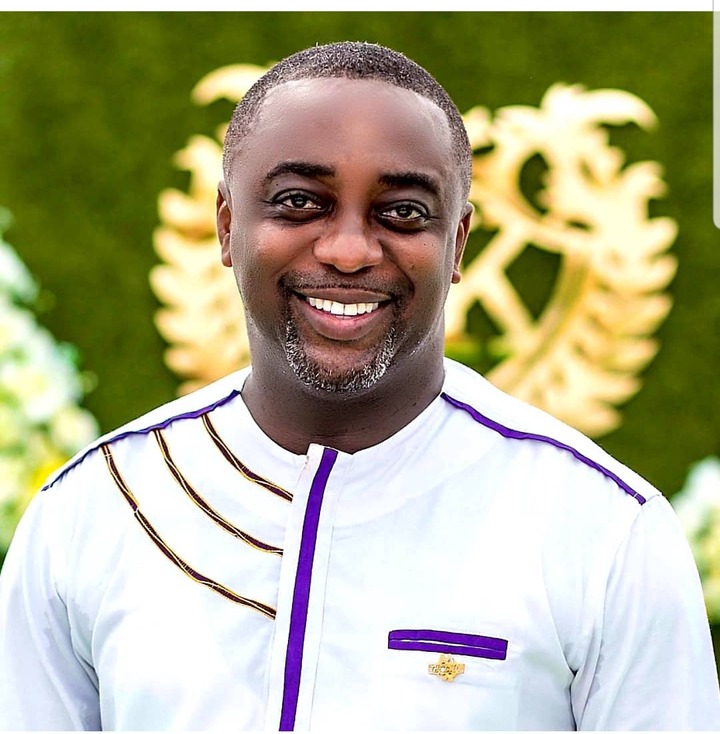 One of the amazing and famous Ghanaian actor, television personality, producer, director and Production designer, with lot of great movies to his gallery, widely known as Ecow Smith - Asante, has finally revealed for the first time, why he has been missing in action from the Ghanaian Movie Industry over some years now.
He is known for his roles in movies such as 'Desperate Measures', 'Passion of The Soul', 'This Is Us', 'Wicked Intention', 'Brave Soul', 'Mummy's Daughter', 'Church On Fire', 'Darkness Of Sorrow', 'Royal Battle', 'Deadly Decision', 'Devil In The Detail' and 'Pieces of Me'.
In an exclussive one on one interview with Ecow Smit - Asante, he made lot of revelations concerning his current acting carreer in the United Kindom, and why he decided to move from Ghana to his current locattion.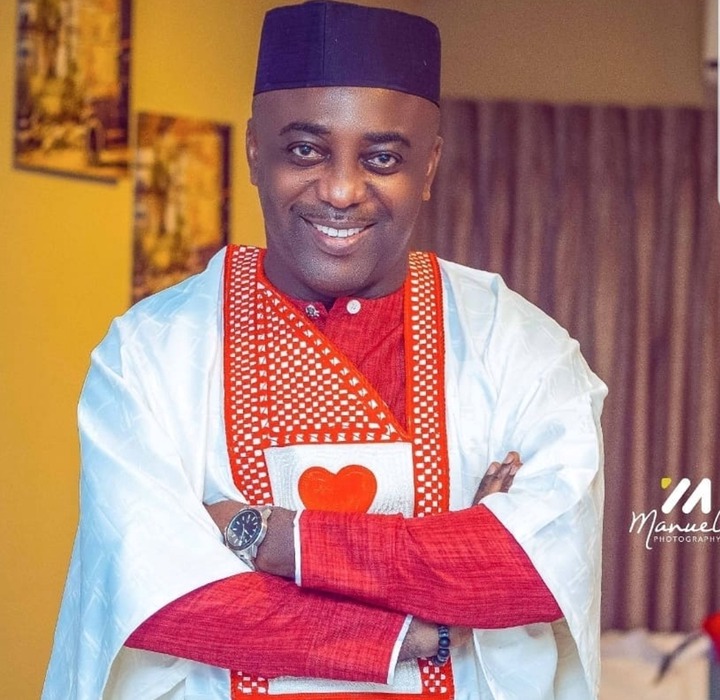 Check out his conversation interview he had with Ghananewss team:
Ghananewss: Tell us more about your childhood Growing up from Ghana?
Ecow Smith - Asante : I had a normal childhood growing up, born to an Air force pilot and a Teacher in Takoradi in the 70's. As the 4th and last born to my parents I guess I was pampered a bit and did not really struggle going through school or having my demands met as a child. I attended Services primary school in Takoradi and finished in Kumasi, Forces primary school. I had my secondary school at Ofori Payin secondary school, kukurantumi and finished at Ghanata secondary school, Dodowa. I continued at Presbyterian training college, followed up at the University of Ghana where I did my Diploma in Theatre studies and Degree in Theatre management. I later did my masters incommunication studies in the University of Ghana, legon.
Ghananewss: How long have you been in the Movie/acting Industry?
Ecow Smith Asante: I can say I have been in the movie industry since 2001 when I was a crowd marshal (in charge of extras from Ghana Immigration) in Mohamed Ali starring Will Smith.
My first major role was in SUPERSTARS in 2003 by Venus films.
I started acting on stage (my 1st love) in 1994 with the Freelance players. My first play to star was OUR HUSBAND HAS GONE MAD AGAIN, by Ola Rotimi.
Ghananewss: Can you tell us the number of projects you've done so far , Since you started acting?
Ecow Smith Asante: I think I have lost count of my projects but off head I can say I have featured in;
Over 70 movies
Over 100 stage performances
Over 10 different television productions
Over 10 commercials
Over 7 radio projects.
Ghananewss: Would you support your son/daughter if he/she wants to act ?
Ecow Smith-Asante: Yes I will definitely support and coach my child if they follow my footsteps. I believe I have gained much experience to guide them if they have the talent and passion for acting. I am sure if I had all the guidance I would have done better than I have achieved now.
Ghananewss: At what point did you decide to leave Ghana to UK.
Ecow Smith Asante: I have not left Ghana for good. I am in the UK to stay with my wife and enjoy my marriage. Whilst in the UK, it's only wise and responsible on my part to follow my passion and seek for opportunities to support my family and quench my thirst for acting.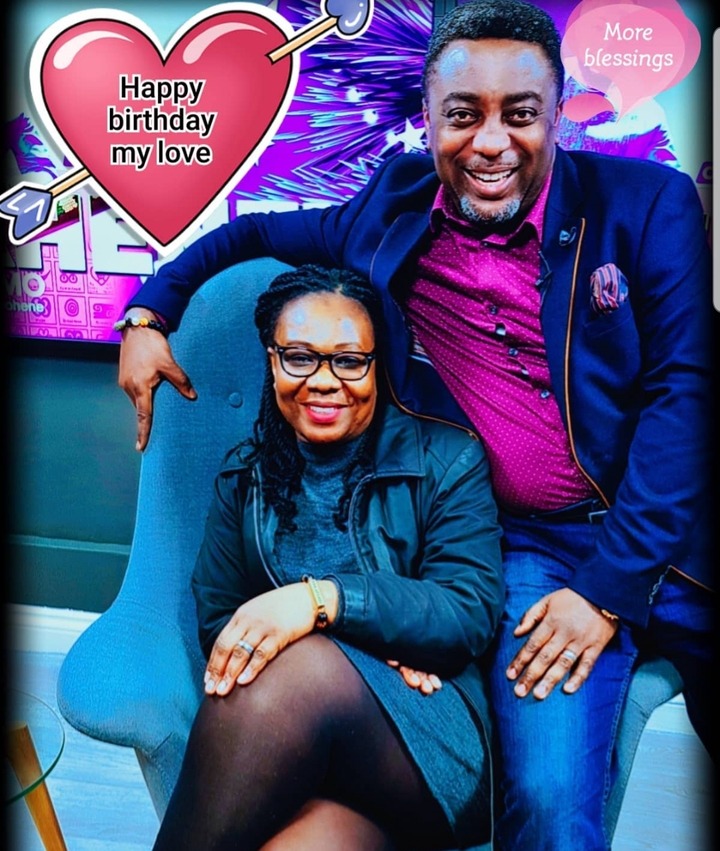 Ghananewss: Tell us about the Shashed Project?
Ecow Smith- Asante : "Smashed is a global education programme by Collingwood Learning, educating young people on the
dangers of underage drinking. Smashed is delivering behavioural and attitudinal change around the world, engaging young people in a uniquely creative way." Smashed is a life-changing education, tackling underage drinking with positive thinking .
When the world inevitably throws out choices, be ready to make an informed one. I basically saw the audition call and I applied. I got the role of a dad who was concerned about his teenage son's attitude to studies and drinking. It is an interactive online film meant for UK schools to help the students make informed decisions when it comes to alcohol intake.
Ghananewss: How did you landed the Money Gram deal.
Ecow Smith - Asante : Thanks to the working system of the acting and film structures in the UK, I applied online for the part as a member of an online network, I self taped (record myself based on a
given scenario or script) as a form of audition due to Covid- 19 pandemic trends and I got the part. The required documentation was done, costumes were discussed, date was fixed and shooting was executed.
Ghananewss: Comparing acting in Ghana with that of UK , what will be your remarks.
Ecow Smith - Asante: Acting is basically similar everywhere you go. It is basically script, Director, camera, light, sound, ACTION. It is the details in planning and organised structures with a professional attitude that
makes the difference. Detailed documentation, contracts and laws are adhered to. There are unions and institutions that support the industry
In UK, they are particular about the script, extreme detailed planning like call time, costume checks, rehearsals, crew set up structures (light, set design, sound), coffee and lunch breaks, artiste welfare etc.
Most production houses in Ghana tend to take most things for granted like call times, not adhering to script, detailed planning, locations, rushing to shoot against all odds, not seeking the welfare of artistes, professional crew, not providing adequate costumes, etc.
basically as an actor in Ghana you worry too much about other elements (costume, make up, script, props etc) aside from your main aim, acting.
Most productions simply lack a professional attitude to their work. Sometimes they approach it like a hobby and have no business plans for the work they produce, little or no documentations, no contracts or laws to adhere to. Most of the unions that appear to support the industry have no professionally organised structures. They have leaders with myopic visions and interested in their primary gains.
Ghananewss: What were some of the difficulties faced in your acting career whilst in Ghana.
Ecow Smith - Asante: We have no unions to look up to, so as an actor you are at the mercy of a producer when it comes to payment structures, actors' welfare. Copyright laws, intellectual rights, significant laws are virtually nonexistent. If as an individual you take initiatives you are sidelined. There are no realistic and pragmatic structures to follow. It is more of individual efforts than that of government support in our industry. Let me be quick to mention that I have heard efforts being made recently from the National Film Authority and the tourism authority to help our industry, but I am of the opinion that once it is seen as a politically embarked mission it will end up in shambles, in my view it has to be seen as national developmental agenda.
Ghananewss: Are you part of any actors gild ?
Ecow Smith - Asante: I belong to the following; GHANA ACTORS GUILD, SCREEN ACTORS GUILD, GHANA THE ACTORS GUILD, UK.
Ghananewss: If Yes, is their activities having any impacts on the Movie Industry.
Ecow Smith - Asante: I can't say much about the guilds in Ghana. The Actors guild is going through hiccups, the Screen actors guild is now at the structuring stage. The Actors Guild, UK always have a monthly or constant activities lined up for actors to participate and upgrade their skills with top notch casting directors for casting for screen, casting for theatre, accent coaching, one to one career advice, skills acquisition like horseriding, sword fighting, etc
Ghananewss: Do you agree with the notion in Ghana that, staying in Abroad is Heaven on Earth?
Ecow Smith - Asante: Staying abroad is not heaven on earth, it is really tough and hard work. I have not been to heaven before, lol.
What I have realised or come to believe is the Leaders abroad believe in making the structures work for the citizens and they ensure th at through their laws and legislative instruments. Moreover, they are held account able for the office they occupy and the law deals with everyone equally.
Our leaders believe in the structures working I think, but they do little in ensuring that ideology can be achieved. Sometimes one is tempted to believe they care more of their individual gains than that of the populace and the laws are not made for them. As a developing country we are too dependent on the developed countries and they have
lots of clauses entangling us in most of the agreements with them.
Ghananewss: Looking back home, what's your impression on the movie industry, do you think Ghanaians can do better?
Ecow Smith - Asante: Yes I believe we can do better, we need behavioural and attitudinal change. We need to take our industry serious, it is not a hobby. We should learn the business aspect properly so we can tap into funding, do more collaboration, have developmental themes in our stories, and project our tourism industry in our films, practice realistic acting and aim at the world markets.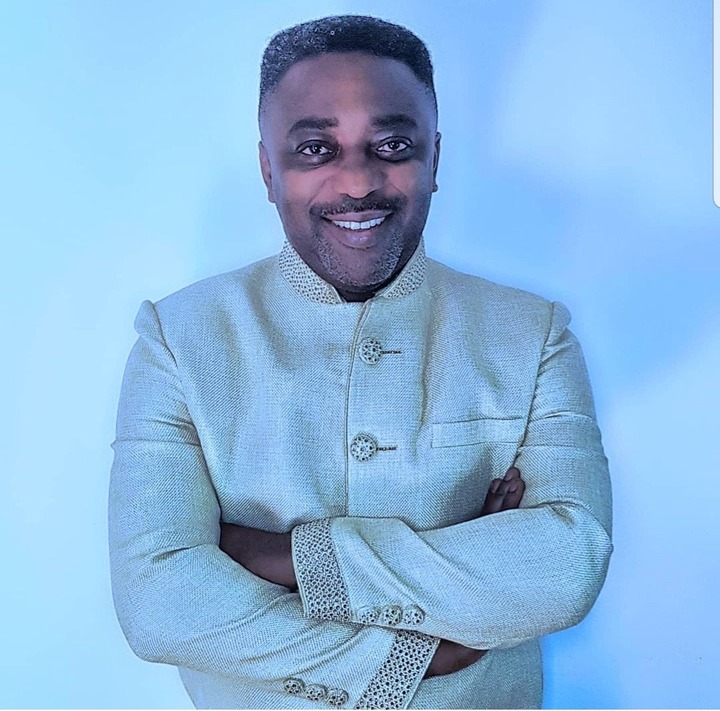 Ghananewss : Have you had any bad experience with alcohol or drug addiction.
Ecow Smith-Asante : No I am not an addict to any vice like drugs or alcohol. I am an addict for peace.
Ghananewss: What advice do you have for the youth who are interested in acting and the up and coming actors ?
Ecow Smith - Asante : Identify your talent. Grow your talent through on the job experience and studying. Learn from experienced and successful mentors in your field of interest Strive to be better than your mentor. Be patient, listen to advice and be humble.
Content created and supplied by: EboSafo.com (via Opera News )
Opera News is a free to use platform and the views and opinions expressed herein are solely those of the author and do not represent, reflect or express the views of Opera News. Any/all written content and images displayed are provided by the blogger/author, appear herein as submitted by the blogger/author and are unedited by Opera News. Opera News does not consent to nor does it condone the posting of any content that violates the rights (including the copyrights) of any third party, nor content that may malign, inter alia, any religion, ethnic group, organization, gender, company, or individual. Opera News furthermore does not condone the use of our platform for the purposes encouraging/endorsing hate speech, violation of human rights and/or utterances of a defamatory nature. If the content contained herein violates any of your rights, including those of copyright, and/or violates any the above mentioned factors, you are requested to immediately notify us using via the following email address operanews-external(at)opera.com and/or report the article using the available reporting functionality built into our Platform See More