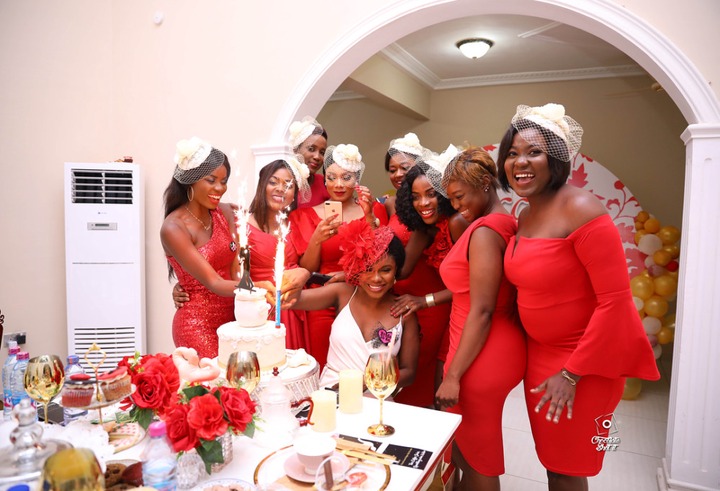 Today, I present to you some wild photos of popular ghanaian musician Becca's private Bridal shower. But before that please take a few minutes of your time to hit the follow button on the top right corner of the page.
Bridal shower being a party held for a lady who is about to get married by friends and relatives specifically ladies. Becca who is known to be one of the popular Ghanaian musician was surprised a day before her wedding by her friends with a bridal shower.
As bridal showers are known for, it was a moment for Becca to spend time with her friends and close relatives, usually restricted to females.And Becca did not lack as she had many friends on hand to celebrate with her. Among them were actresses Zynnell Zuh and Soraya Mensah.The red and white-themed event saw the songstress in a white dress with her friends wearing red.
Below shows photos of Becca's beautiful red and white bridal shower .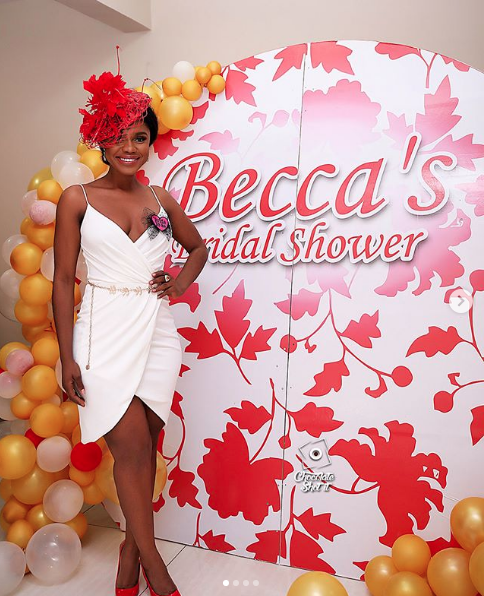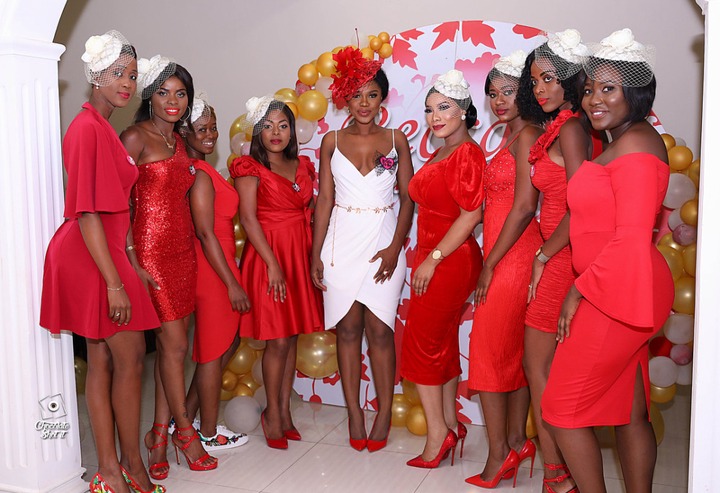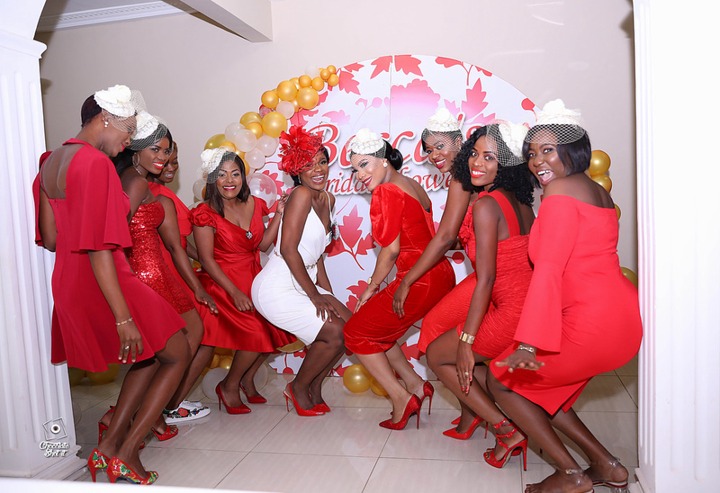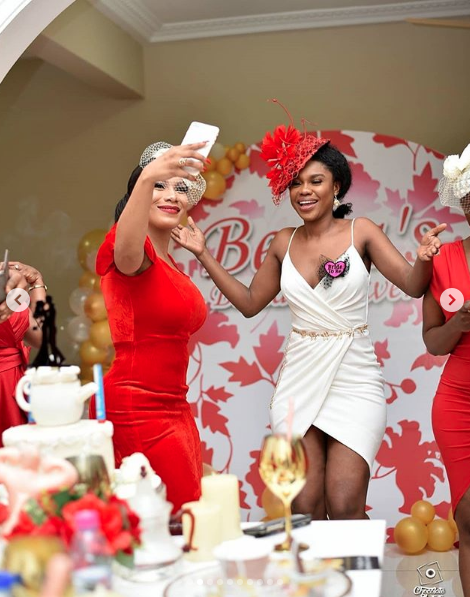 Please don't forget to like, share, comment and follow me for more exciting news.
Content created and supplied by: Gyminy (via Opera News )