Umaru Sanda Amadu is a professional journalist for Citi TV and FM and he had today remembered someone who 'polished' him to be better when he was employed at Citi FM about ten years ago. This is the kind of gratitude and appreciation every upcoming youth need to have.
Never forget your past and show appreciation to persons who assisted you to see your dreams comes through. According to him, he was a half cooked professional journalist when he got employment at Citi Fm but the man beside him in the picture below, Mr. Selorm Adonoo trained him to be better.
He added that, Mr Selorm was on his interview panel and was the News Editor at a time. He couldn't have had been a better person without learning from him. Umaru said that he even assisted him to open an investment account at Databank.
Selorm Adonoo paid the actual seed money of the investment, GHS 50.00 for him which at that time was a quarter of his National Service Scheme (NSS) allowance, GHS 200.00 and asked him to maintain it. According to Umaru Sanda Amadu, today not only is that account growing and supporting his finances but his profession is growing to the glory of the Lord.
"He hasn't fully left the newsroom but he's a lawyer now and I know his dedication would take him places. Hopefully, when I enter the law profession, I have another "shoulder" to lean on. And if my mischief lands me in contempt of court, I know he's there for me" - Umaru Sanda Amadu.
It is Lawyer Selorm Adonoo's birthday today and the journalist want Ghnaians to help him celebrate his helper and friend.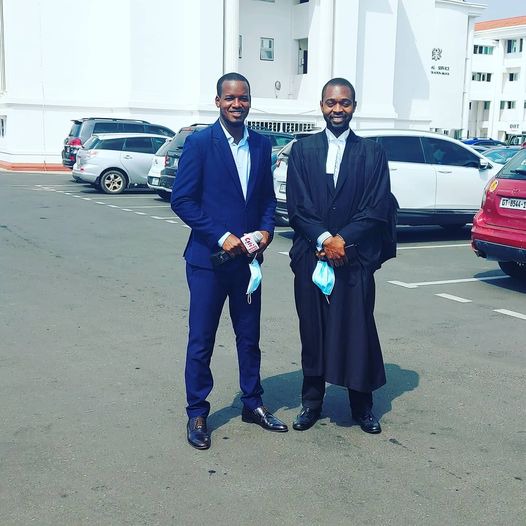 Content created and supplied by: Elohimnews24/7 (via Opera News )