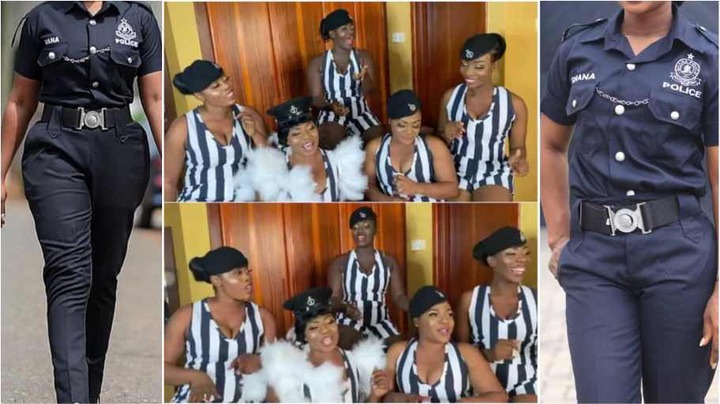 Follow me for more trending news in Ghana click the +Follow Button and get access to all my newly published articles.
5 $exy female police officers who were punished for improper dressing, finally cries out, It has come to the notice of the public and the police administration of the Ghana Police Service. 
5 Police women goes viral for showing what mama gave to them on social media. From the video, you can see that all the 5 ladies are in the same outfit, with the police beret on. 
And in Ghana here, the Police beret is not supposed to be worn anyhow, we must give solemn respect to the Police beret. 
But these 5 ladies were seen jubilating and twerking in the police beret. After their jubilation, they forwarded the video to their social media handles, and this causes traffic on social media within some few minutes. 
Their names are as follows, 
1. Diana Kumi
2. Lydia Adu
3. Agnes Kyere
4. Barbara Botwe
5. Winifred Aboagyewaa
Due to what they did, they have been resigned from their position to go under training again for 8 weeks before and later come joined the police as fresh police women. The administration made it clear that, they aren't going to give them any salary for their resigning to go under training again.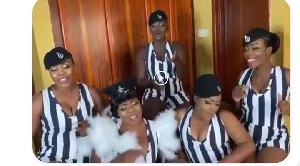 It was believed that they didn't respect the police code of ethics, So currently they are very hot since they are going under training again. 
This is very good and it will serves as an example to our service personnels who have such intention, to check them.
Or what do you think? kindly drop your comments below in the comment section.
Thanks for reading my article. Please do me a favor by clicking on the +Follow button in order to get access to all my newly published articles.
Like
Share
Follow
Comment
Content created and supplied by: Davidographix (via Opera News )