Pulse Ghana has posted a video of a popular tic toker in their Instagram handle. In the video, the slay queen made some comments that didn't go on well with some guys. The comments she made was about the fast approaching valentine. She meant valentine is an occasion that men show love to their women. She told her colleague ladies about what to do to hurt your man when he doesn't shower you with gifts. These are her comments " when your boyfriend doesn't buy anything for you in valentine day, you first have to block him, then delete and finally remove". It's believed that her comments are cryptic and they mean. When your boyfriend doesn't buy you gifts, prevent him from coming closer to you,  break up with him and then forget him.
The comments got so many people angry and below are some of their reactions.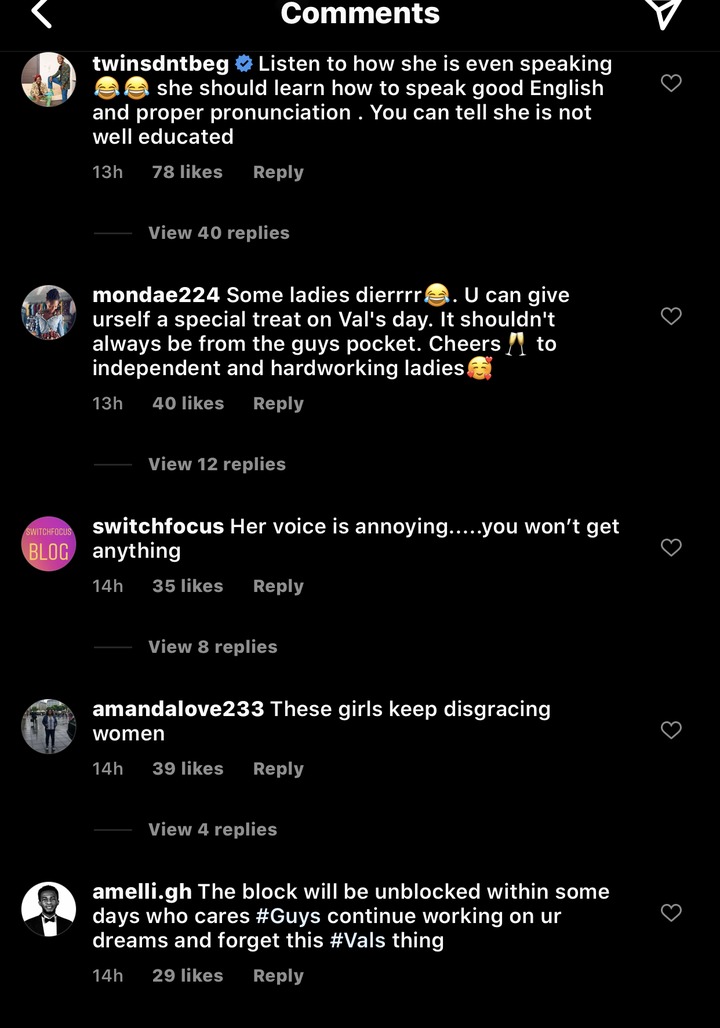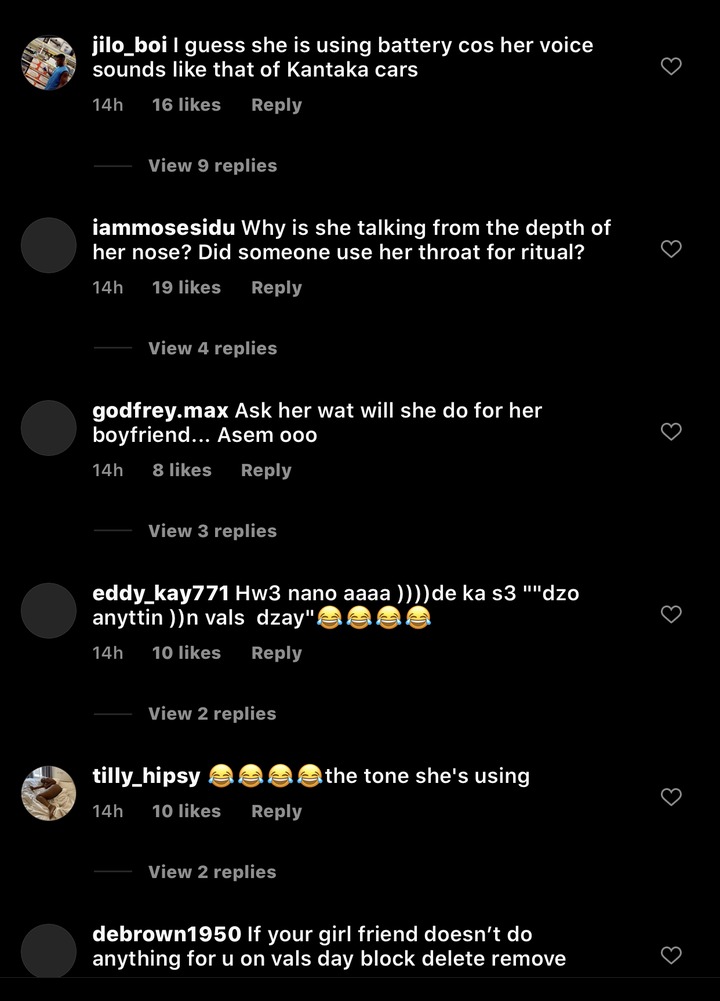 What do you think of her comments? Kindly write your comments in the comments section below.
Please t press the follow button at the top right corner to follow me. T for Thanks
Content created and supplied by: currentnewss (via Opera News )