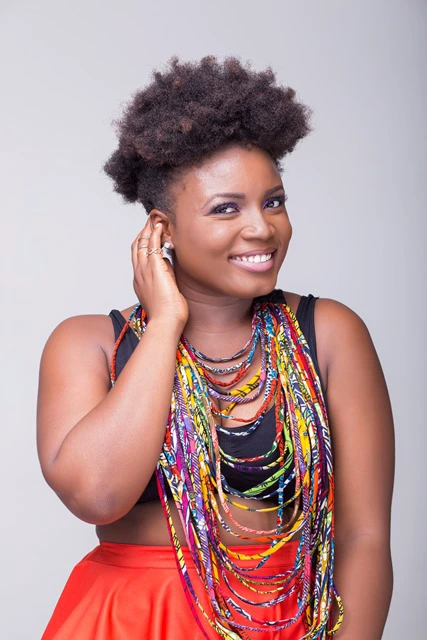 Hopeful as she always says has been something she introduces herself with because life is about being hopeful. Irene Logan, winner of Stars of the Future during its maiden edition, was born to Liberian parents,
Thomas and Tina Logan somewhere in the 1980's in Monrovia and she's currently in her mid 30's and the CEO of Triberser, an omni channel that produces African luxury brands of products ranging from shoes, dresses, natural beauty line and many more. According to her, her parents got engaged at a very early age because of the strong bond of love they had for each other. Her father was very musical, use to play the guitar and her mother was a very great gospel musician back in Liberia, hence one will not be surprised why she grew up to be a singer.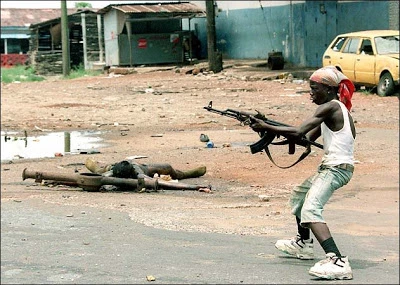 Unfortunately for her, one of live's greatest tragedy hit her family as her Mum lost her son, husband and biological father. It was such a tragic moment for little Irene and her mother.
Amidst the emergence of all these mayhem Irene was just 3 months older while her mum was just 25. And to add Salt to injury, just when they were gradually healing from the pain came an upsurge of civil unrest in Liberia which propel Mama Tina to come down to Ghana with little Irene just at the age of 7.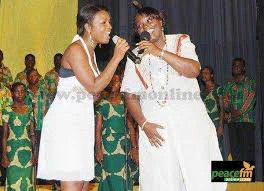 Due to Tina's gospel music career, she had travelled extensively across the continent of Africa, America and Europe and so establish some sort of relationship between herself and some great personalities, among which is the now Archbishop N. Duncan Williams who was known back then as Pastor Nick. Out of sympathy and genuine care, Pastor Nick sent a message out there to bring her to him should in case she's named among the refugees in Ghana with her child. It seems that God miraculously made a way for Irene and her Mum at every point when all hope was gone.
For Irene her mother was one of her biggest source of inspiration seeing how she had to be strong and fight her way through to raise her baby girl and how she kept pushing though had lost so much in life. Things were quite tough for them financially, so little Irene had to stay home for a year since her mum couldn't afford to pay her fees.
And at this point of desperation, God stepped in again by bringing their way a good samarithan by the name Uncle O. T who was also an Action Chapel member, he is the same person we know as Rev. O. T. John Teye founder of the Rev. O. T John Teye memorial school. Who gave little Irene a full scholarship to enrol from basic one to basic five as a boarder.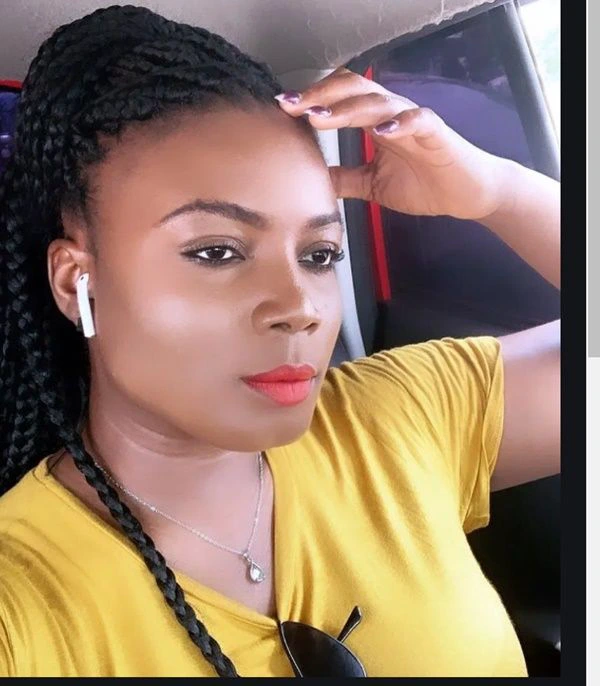 Life in Ghana was very challenging for Irene as a child due to the cultural differences, different up bringing and the many restrictions she had to go through. At some point she and her Mum were secluded due to the fear on the side of the latter to lose the former.
This made her socially awkward and being a refugee affected her self-esteem but she learned quickly, adapted to the new environment with time and was so full of life. Although growing up as a child she was deprived of certain childhood privileges like getting a new Christmas dress and shades to put on like every child had in common. But that didn't deter her from hoping for the best in life.
Finally Mother Tina got remarried in 1996 to a God fearing gentleman who was full of faith and loved Irene so dearly like his own daughter. He is in the person of Mr. Charles Ebo Takyi Menson. Irene says till date her mum's decision of choosing him was the best. Finally Irene was the happiest child ever and all seem to have been going on well.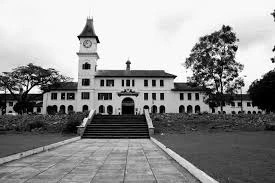 Having completed her secondary education in Achimota Snr. High Secondary School in Accra, she secured a temporary job at citi fm.
Life seem to have been going on well for Irene Logan because she had her family back and was doing quite well. She was full of determination and goals. One of her biggest dream was to work as a bilinguist in UN, as a secretary and a translater due to her strength in learning multiple languages very quick.
However, her passion to sing never left. Straight from basic 1 through to Senior High school she had always been known as a singer. For Irene all she desired was to touch heart with her singing talent although she never had any bigger plans as to becoming a big time music icon.
All was good until disaster hit her family again. They had just returned from shopping with a pizzard thy bought to celebrate Mama Tina on mother's day when a group of armed men broke in to rob them. Her step father did his best to stop them from entering but unfortunately he got several shots from the gangs and young Irene was a witness to it peeping through their kitchen window.
Fortunately for Mr. Charles God miraculously sustained his life after several injuries he incurred due to the shooting. Near by neighbours hurriedly came to their aid and rushed him to the hospital. He was bed ridden for 6 months but gradually became well after some times. There's was no doubt God was with this family. Little did young Irene know that she was about to embrace the biggest exciting experience she had ever had. The winner of the maiden edition of Stars of the future.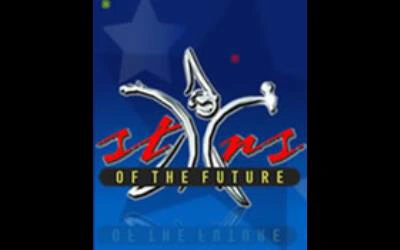 It was exactly two years after the traumatic incident happened when she heard about the stars of the future auditioning. She sought the views of her parents and the word her mum gave her spark fire in her to try. "Go and have fun" were the words that came out from Mama Tina as she cheered up her adorable daughter.
According to her, it was the exact thing she wanted to enjoy. To have fun, explore her talents and touch hearts that enjoyed her performances. With time, Irene came to accept the singing as her purpose but little did she know that God had a bigger picture.
She wasn't so consumed with the desire to emerge as a winner, for her, getting such a bigger platform to showcase her talents was more than a blessing. And she would have been equally happy for anyone that made it to the grand finale including Jane to have won.
She recalls, on the set day when she was announced the winner she couldn't believe her ears and was soo overwhelmed. She described this feeling she had back on stage in an interview as an everlasting satisfaction.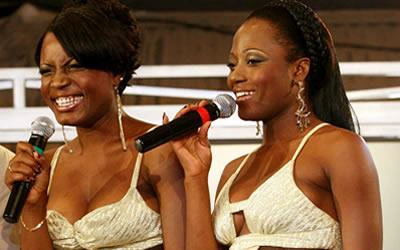 Nothing could have been more satisfying and rewarding for young up coming star to emerge the winner of such a great contest.
But reality still projected how unprepared and clueless she was with the aftermath of the contest. Due to this, one of the things she's currently passionate about is talking to young people and mentoring them. Letting them understand that it is okay to ask questions because you are never really prepared for this thing called life.
Winning the maiden edition of stars of the future brought to her several benefits and advantages aside the money, and one of them was for her to be under the management of Charterhouse for two years. This organisation were ever ready to channel their resources to help make this star shine brighter and more.
However, due to her social awkwardness and her inability to handle pressure to some extent stemming from her kind of upbringing and the circumstances surrounding her birth which was no fault of hers, Charterhouse finally had to take some measures to spice up the brand they were to invest in. It was in the quest to achieve this by management that birth forth the brand Irene and Jane. Jane was paired with her just to create some balance.
According to Irene Logan, being under the management of charterhouse was one experience she will never forget in her life and will be forever grateful for.
They travelled and tour several continents performing on bigger platforms and getting to meet highly reputable people. It was through this experience that she established a good relationship with Jane. For her, Jane has always been her younger sister and she has consistently addressed her as such.
Her relationship with Jane was founded on mutual respect with emphasis on dwelling together as sisters. There was never a time they fell out despite their differences. After the two years of being under The Charterhouse elapsed they had to go their separate ways to make it happen. But till date they still remain the sisters they had been.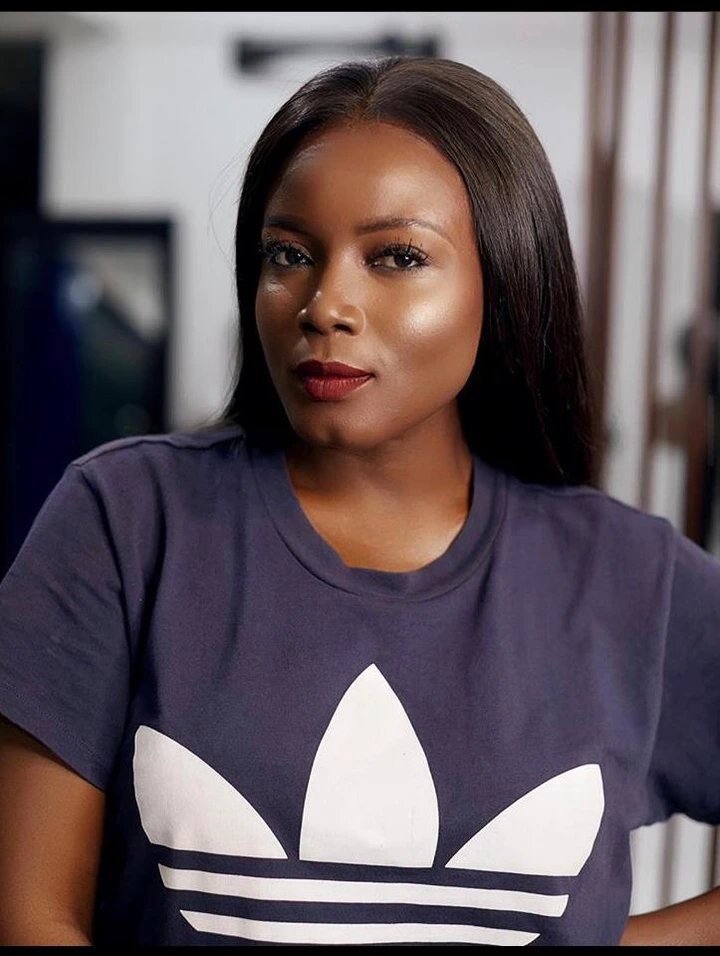 Having been groomed and brought up in the fear of God and juxtaposing it to what she was involved in, made her felt perpetually restless and uneasy. She knew within her that something was not right and she knew she will definitely had to give up and allow God have His way.
A greater part of her singing talent was showcased more in the church while growing up and she wanted to try something outside church. But the inner battle kept intensifying within her because she was totally outside God's perfect will.
For once being socially awkward and having lived a secluded life since childhood she finally gained acceptance from the world and wanted to seize that opportunity. She finally decided to focus on secular music. Amidst all the glamour, performances on big stages and platforms, the money and fame her inner dissatisfaction kept lingering. For 6 months she had sleepless nights and felt so terrible about herself.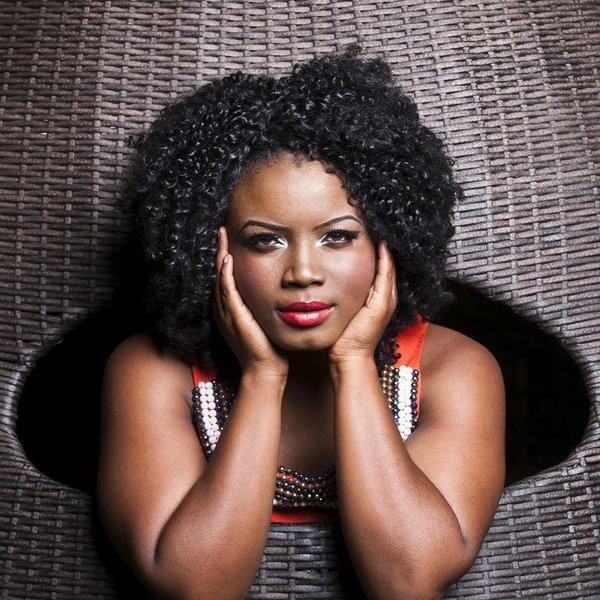 However, she was very grateful to God for all the mistakes and bad experiences she had through her past life since it ignited conviction in her heart and didn't make her shallow about where God was taking her to. Irene Logan believes that singing secular music wouldn't necessarily end up a person in hell, however, living a life so far away from God was a deadly adventure she couldn't have afforded.
At the age of 12 years Irene says she knew within her that she will do something for the Lord in the future. But she was caught in between following people's expectation of her or yielding to God's plan for her life. After running and hiding for years. A miracle happened to her.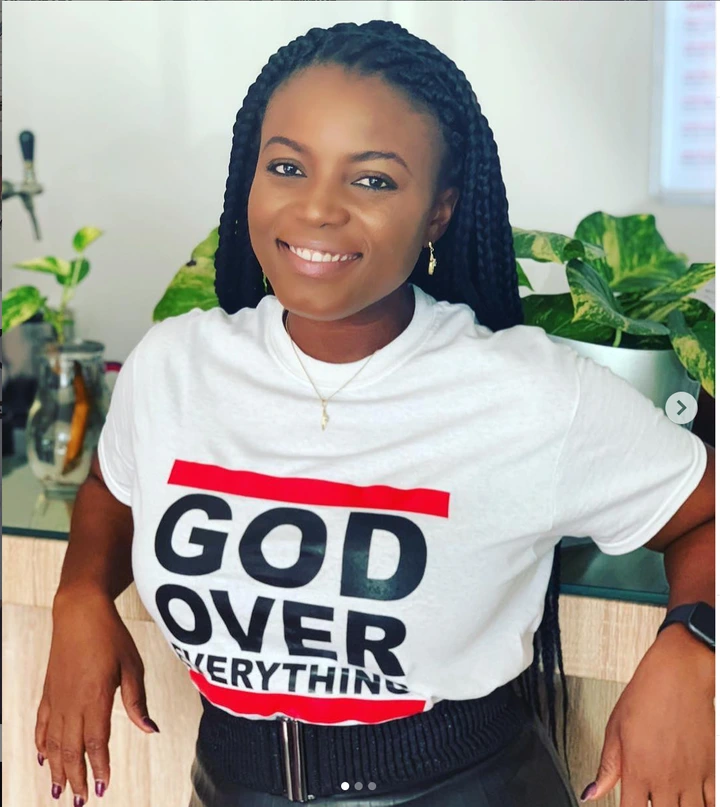 It all started when she attended church very reluctantly one blessed Sunday morning in Action Chapel. While in her car parked in front of the church, she said this to God, "this is it, if YOU don't want me to do this music thing, today I want YOU to tell me, if you don't tell me today that means I'm going for what I want to do."
So on that faithful Sunday morning, she intentionally sat at the front roll for the preacher to call her out for a word, who was a guest minister from outside the country preaching that morning. To her disappointment she was never called. She was really down and sad within her. Soon the guest minister was to lead the church to take the benediction, just as he was about to usher the church into doing that the LORD interrupted and impressed it on his heart to call out Irene.
To her shock, she hurriedly run to the front. Then the guest minister asked her what she does. "I sing." She replied. He then explained to her that there's a difference between singing and ministering, and that the former will bring you fame and money whereas the latter will trigger the blessing, favor and protection of God in a person's life. After this explanation he laid hands on her and anointed her as a minister of the Gospel. That was her turning point.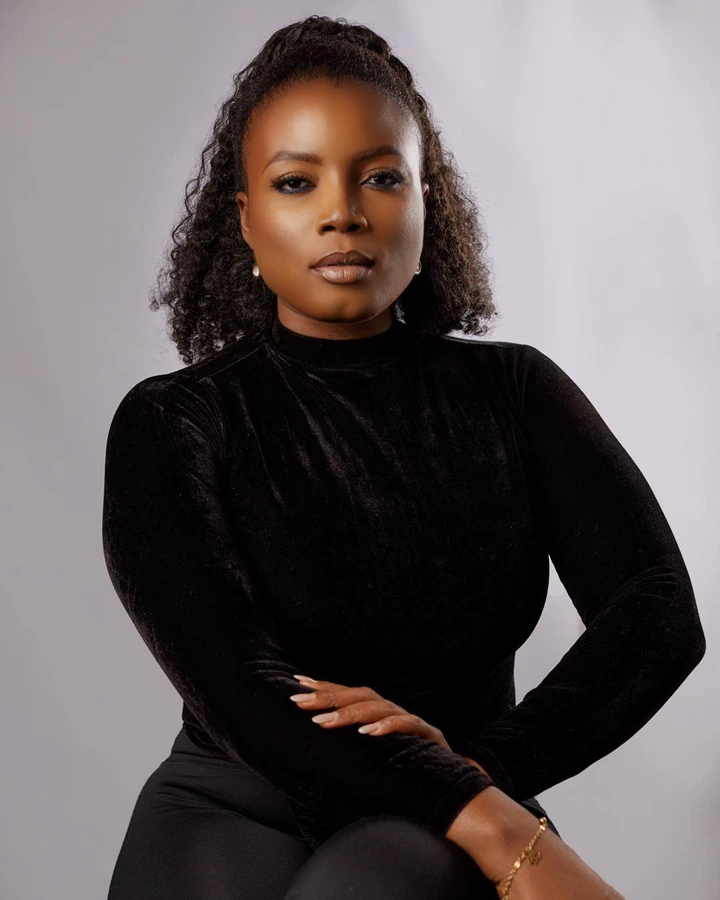 From that time time her life took a new turn. She saw a remarkable manifestation of God's presence in her life. She travelled to the state to go and wait on the LORD and seek His face for what is next and it was through the waiting that the LORD gave her the name of her company and others directions which has turned her life around till date. All her life was centred on from that time was about not doing things for God but doing things with God.
The life of this beautiful, elegant, industrious, God fearing woman is one that depicts a sketch of Paul's conversion and God's call on Jona's life. Perhaps you might be in similar situation, and you are stacked, don't know what to do. Be rest assured that there's no safest place anywhere than being in God's perfect will for your life. Believe.
Content created and supplied by: PrinceOseiTuaheneArthur (via Opera News )
Opera News is a free to use platform and the views and opinions expressed herein are solely those of the author and do not represent, reflect or express the views of Opera News. Any/all written content and images displayed are provided by the blogger/author, appear herein as submitted by the blogger/author and are unedited by Opera News. Opera News does not consent to nor does it condone the posting of any content that violates the rights (including the copyrights) of any third party, nor content that may malign, inter alia, any religion, ethnic group, organization, gender, company, or individual. Opera News furthermore does not condone the use of our platform for the purposes encouraging/endorsing hate speech, violation of human rights and/or utterances of a defamatory nature. If the content contained herein violates any of your rights, including those of copyright, and/or violates any the above mentioned factors, you are requested to immediately notify us using via the following email address operanews-external(at)opera.com and/or report the article using the available reporting functionality built into our Platform See More