It's barely a week or two as Ghanaian musician Eugene Nii Amon Ashie, popularly known as Wisa Greid tied the know with his beautiful girlfriend, Annabell Nyamekye Twum in a beautiful traditional ceremony.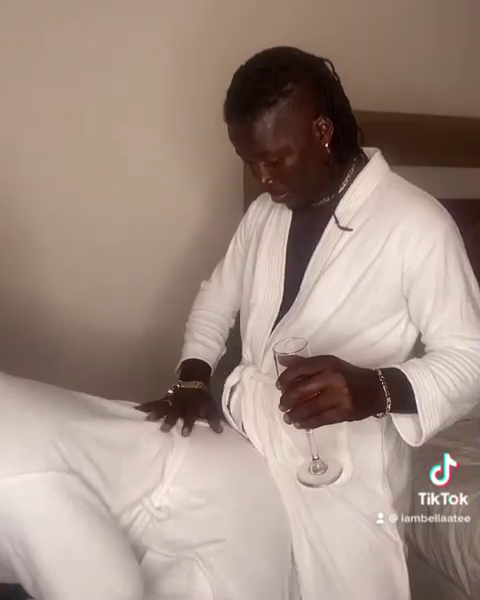 The kente-themed traditional wedding came as a surprise to many Ghanaians and colleague industry players as Wisa didn't make any announcement as to when he's getting married, I guess it's cool to keep things on the low as a celebrity sometimes.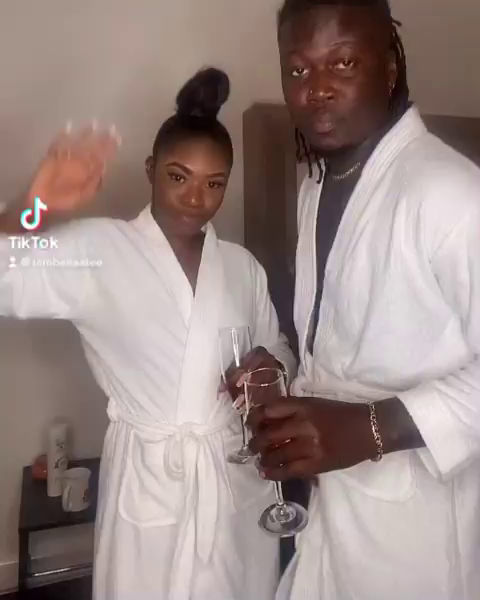 Well, the two have been spotted as several places after their wedding flaunting the 'couple goals' back and front.
Yet, in a video sighted by nsemwokrom.com, Wisa and his wife, Bell Tee was spotted in all-white pajamas as they jam to 'Sheda Bodam' song.
In the video, they dance hilariously as they both look very happy goofing around.
The video has attracted many attentions as few Ghanaian celebrities have jumped into the comment session to express their joy for the couples.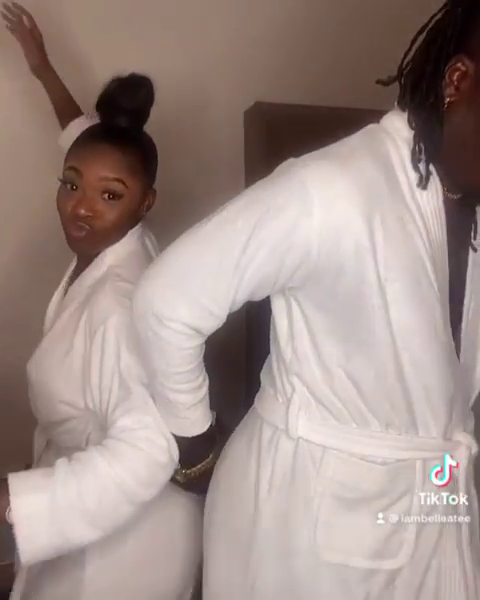 See a few comments below;
amgmedikal: 😂😂😂😂😂😂
kurlsongx: 🤣🤣🤣🤣🤣
kusikaakyire: 😂😂😂😂😂 love is sweet oo
gavi_ravengh: U guys look cute together 😊
Content created and supplied by: IamLilBygone (via Opera News )