The Bible said that, "Therefore shall a man leave his father and mother and hold fast to his wife, and they shall become one flesh"- Genesis 2:24. Men are overexcited when they get their right rib to marry. The happiness, joy and satisfaction in life at the moment cannot be compared to anything on this earth.
At the back of the private car below has the inscription, "MY WIFE IS MY SECOND GOD" but some Ghanaians do not agree with the owner of this car. Some Ghanaians are of the view that their union might be new that is why he is so excited to write this at the back of his car.
Afia Schwarzenegger who posted this said that, "For new marriage, that is how it looks. He will soon knows what he has entered and his eyes will be clearly open". But the truth of the matter is, marriage is incomparable. The fact that yours started on a good ground but ended on a bad note does not mean someone's union will also face the same challenge.
The book of Ephesians said that, "Love your wife us Christ loved the church and gave his life for it". So if this man says that his wife is his second God, what is the problem about this. Some wives are very caring and loving if you have not met some, do not say anything you want just because you have not experience it.
Check out some comments from Ghanaians as they saw this inscription.
Source: Afia Schwarzenegger official Facebook page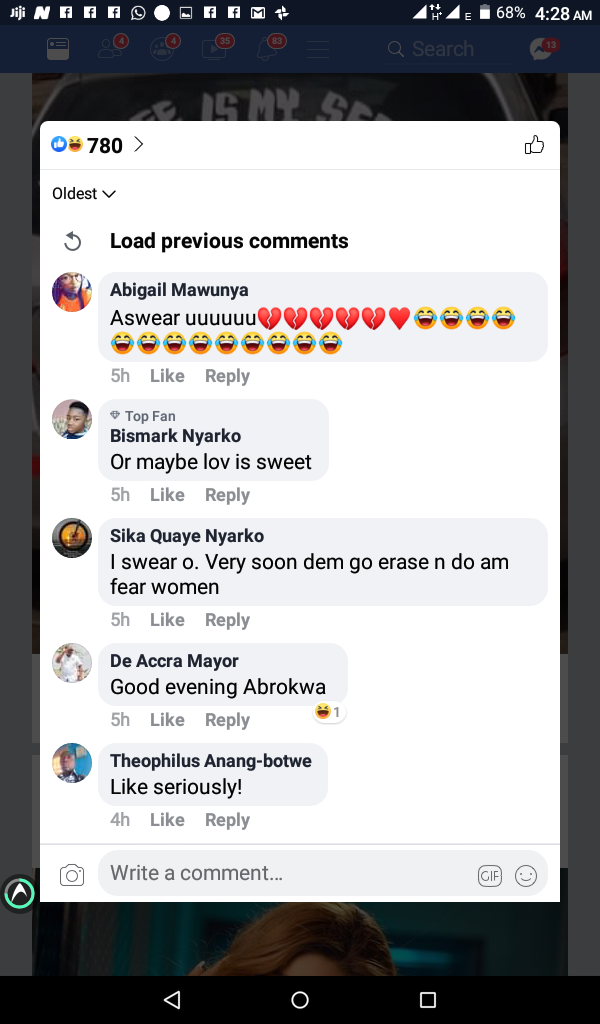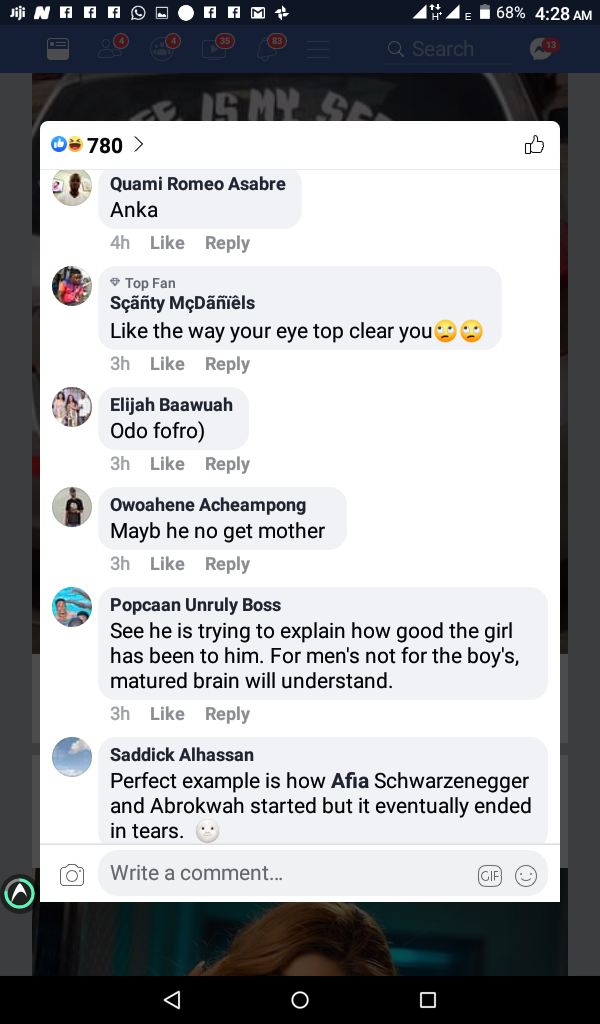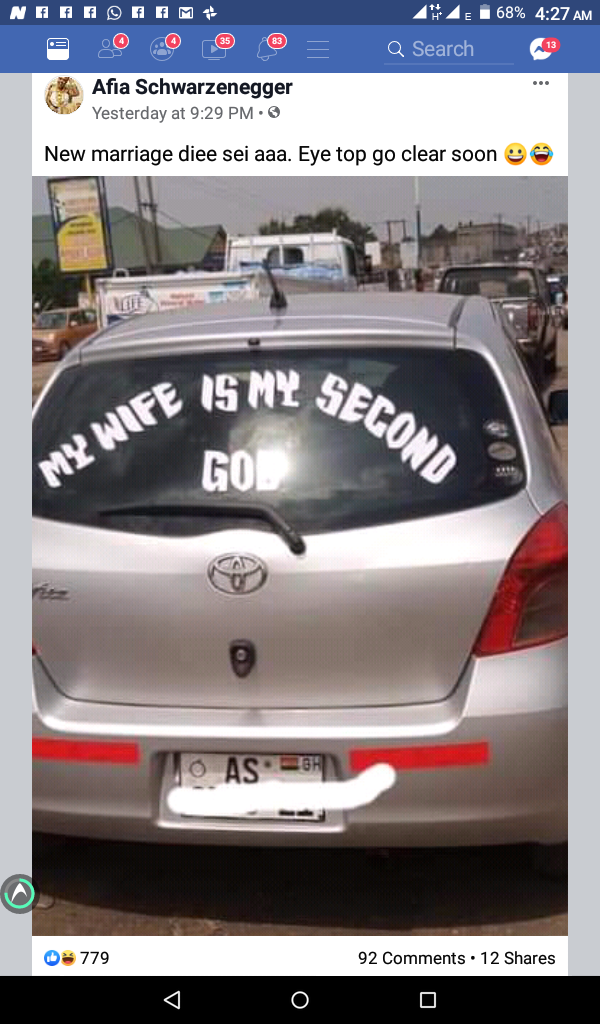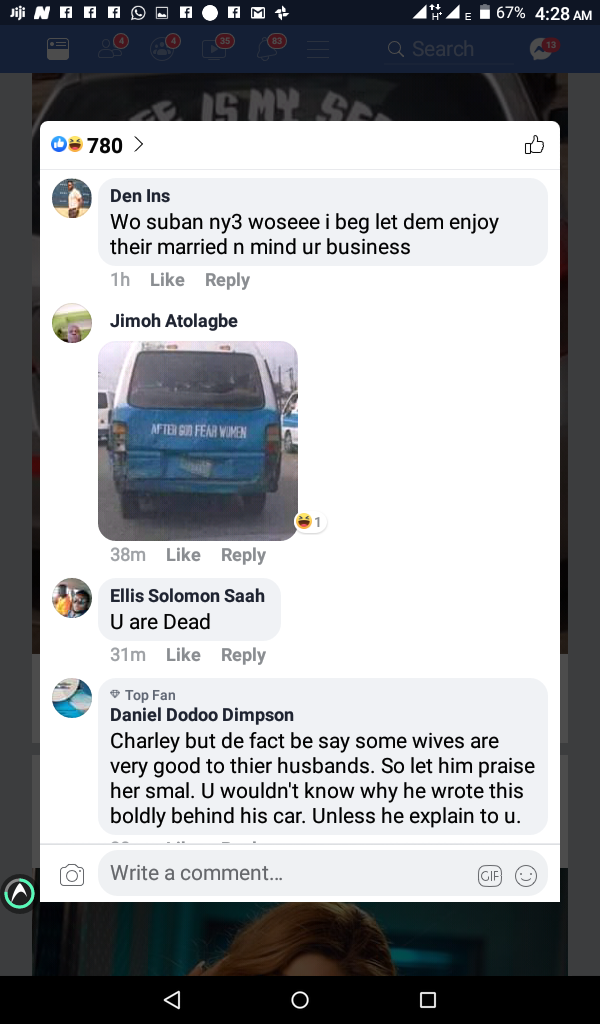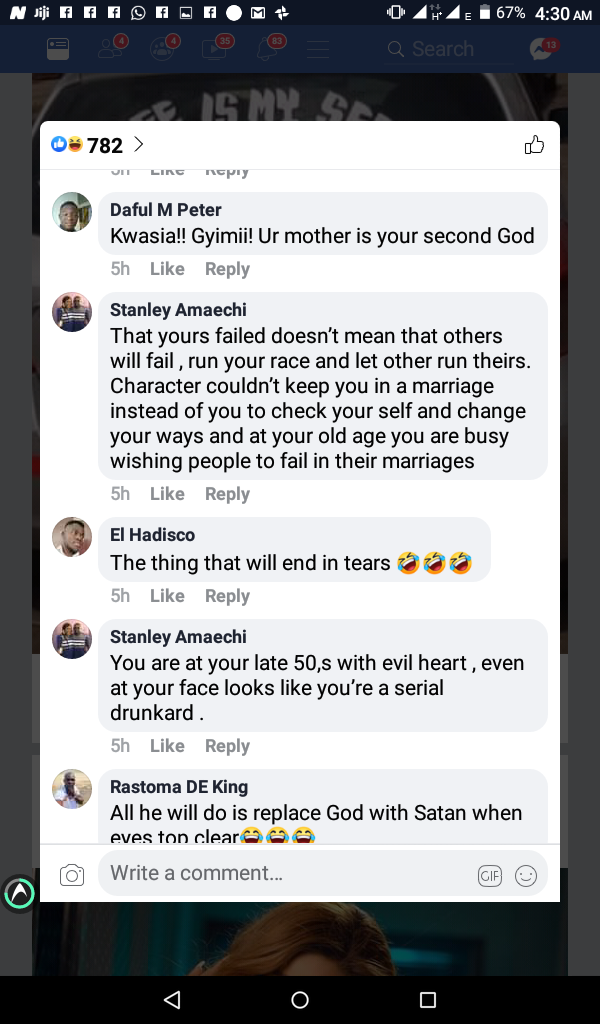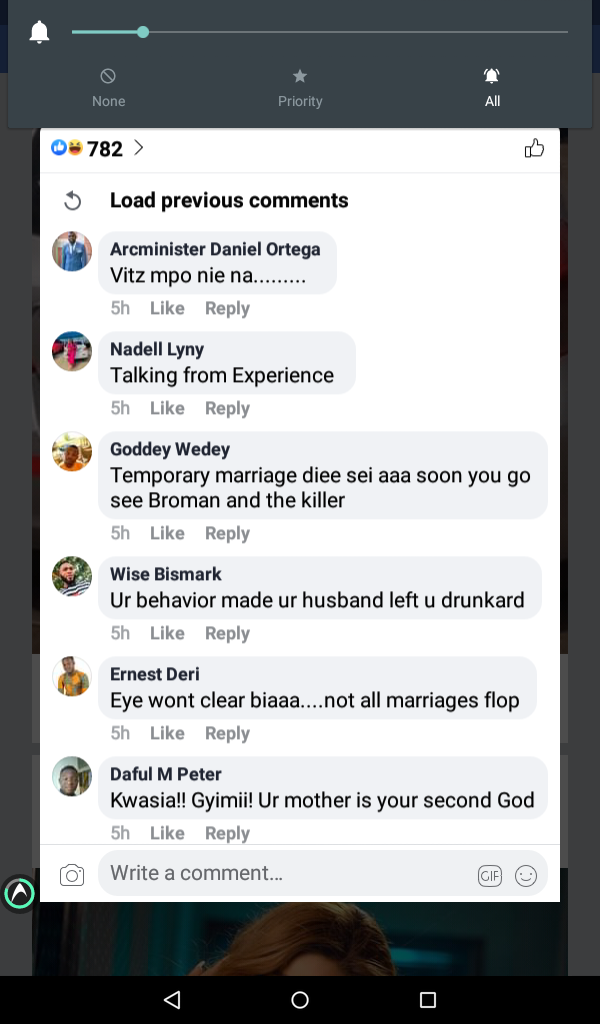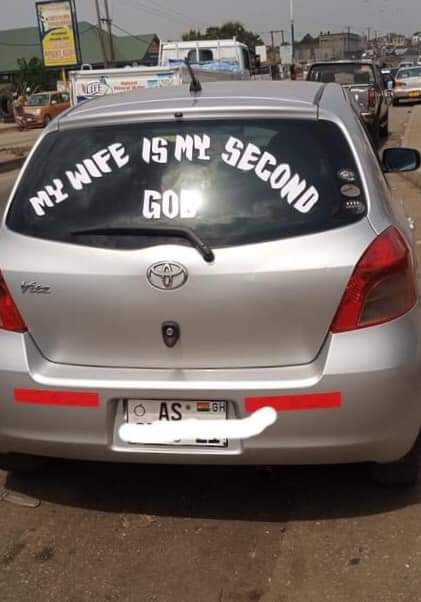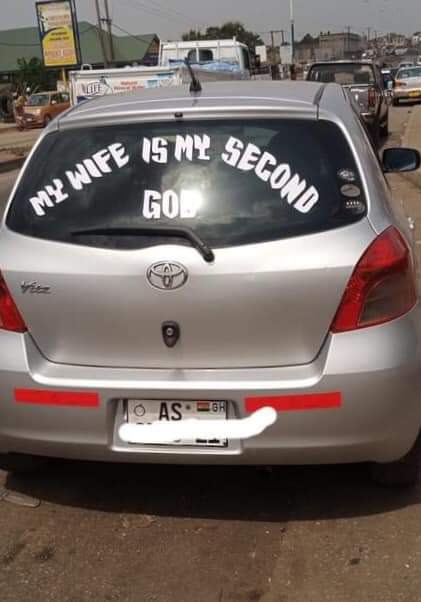 Content created and supplied by: Elohimnews24/7 (via Opera News )