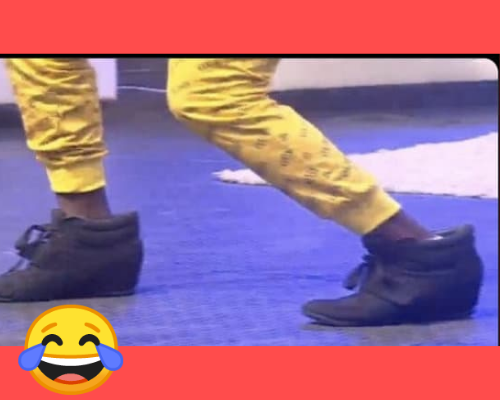 Over the course of season 5 of date rush, one lady has captured the hearts of many, and that is Fatima. As the season ends this week, many Ghanaians were saddened that she couldn't get a date. However, Giovanni has promised that she will be making a reappearance in the next season.
Fatima who was however present at the finale to give a special performance at the event is however being trolled on various social media platforms by both her own fans and critics.
The shoe she wore apparently is the center of attention as Ghanaians remarked on its look.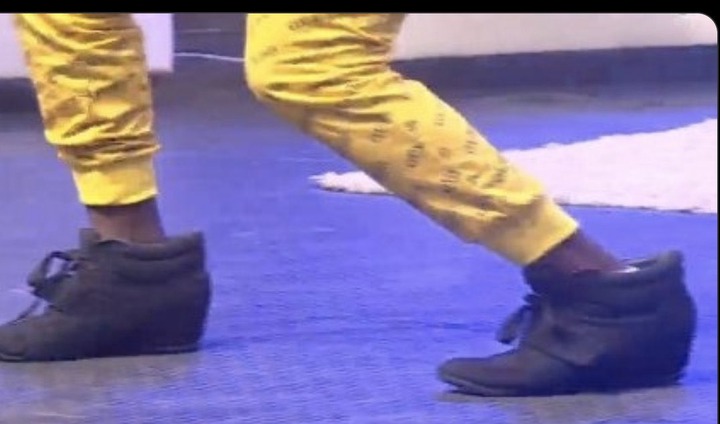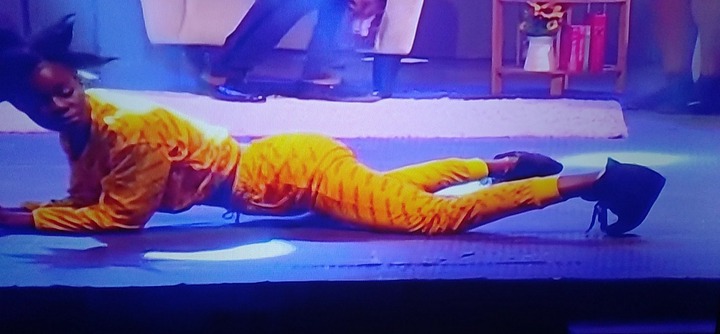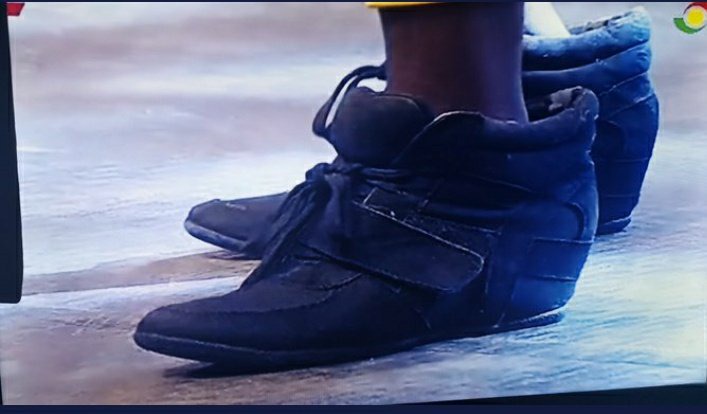 One user asked whether she bought the shoe or she borrowed it. Another user commented "shoe wei dier gringo oo"
Another user also commented that it seems the shoe she is wearing is oversize. Another user hilariously stated that "Fatima is truly a legend because the shoe she had on was the same shoe that Moses wore to cross the red sea and the one that David wore when he stoned Goliath"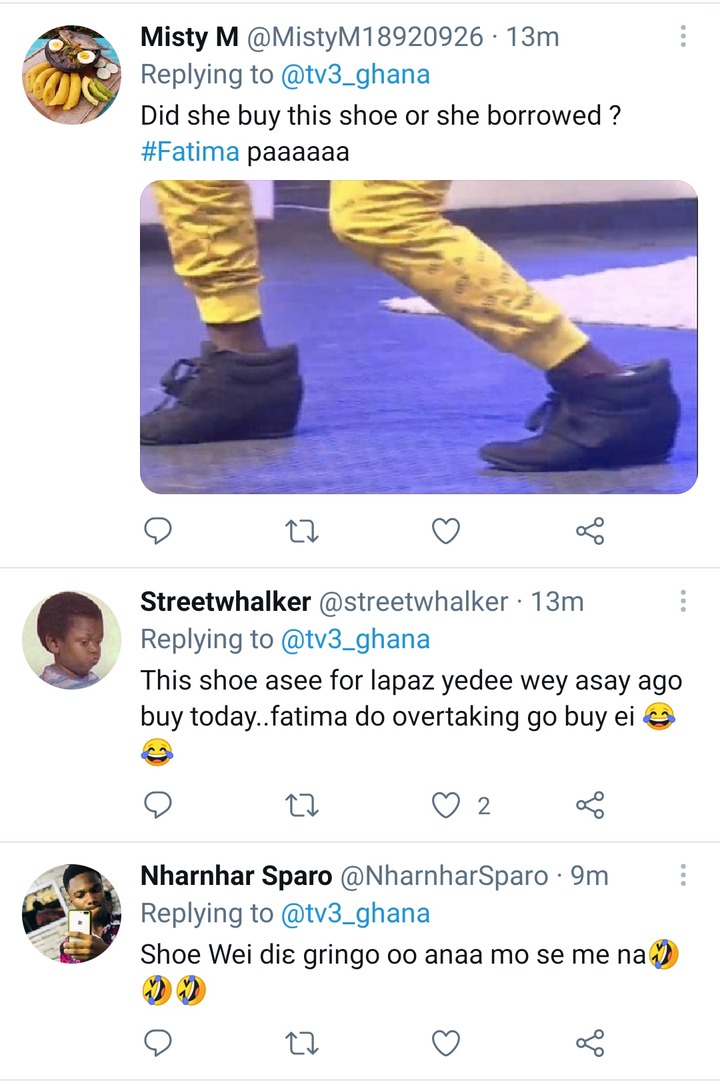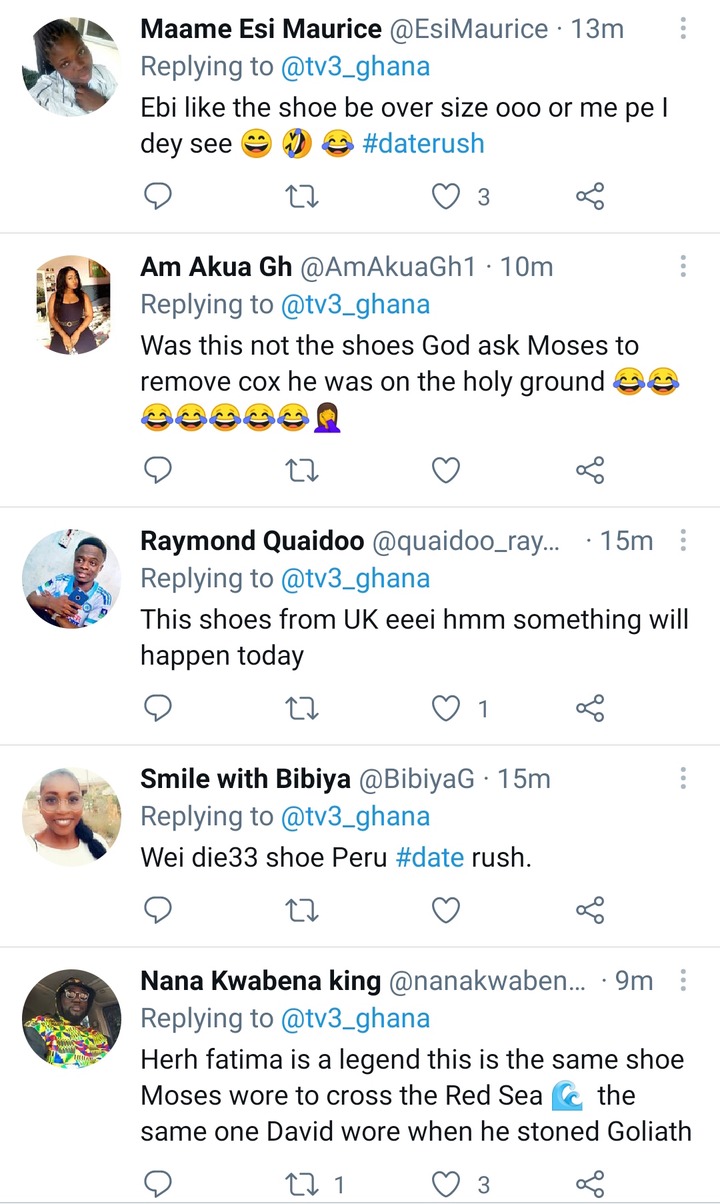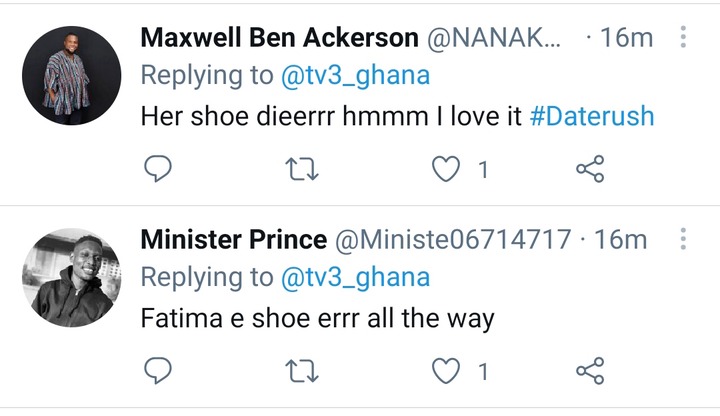 Indeed Ghanaians can troll.
Content created and supplied by: Exclusive_News_GH (via Opera News )