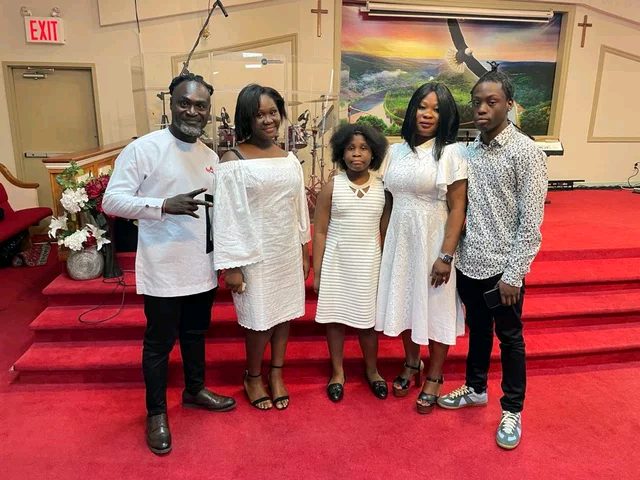 Countryman Songo, host of Adom TV's iconic sports show Fire for Fire, has introduced his adorable family to his fans.
Songo, who was born Patrick Osei Agyemang, has a lovely wife, Mrs Agyemang, two daughters, Vanessa and Gabriella, and a son, Jeffrey.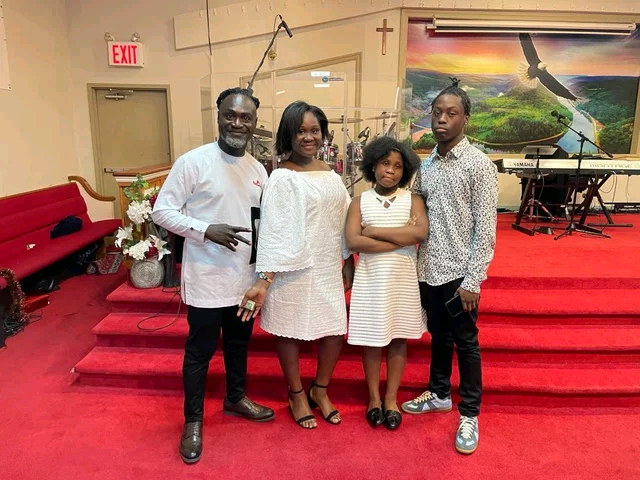 This year's Palm Sunday, the Christian family wore white outfits and'stormed' a church in New York.
The Agyemangs were pictured standing at the altar before having a good time at a restaurant.
Countryman Songo is seen kissing his wife on the cheeks in one of the pictures, and she smiles at the gesture.
The two daughters bear striking resemblances to their mother, while the only son is a carbon copy of Songo, from height to dreadlocks.
The family of five seems to have an enviable bond, as shown by the photographs.
Below are some images: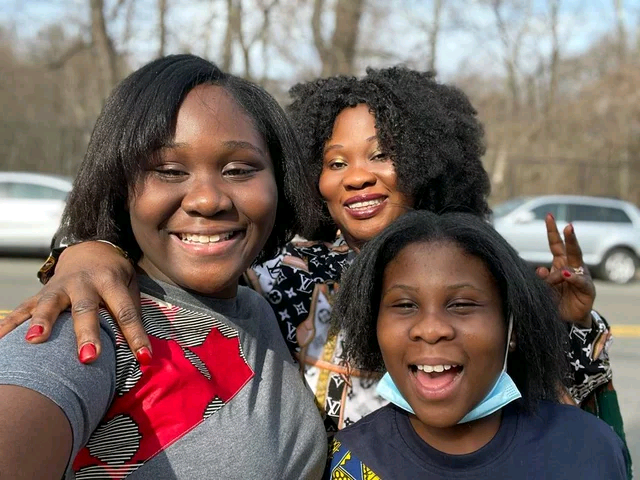 Songo's wife and two daughters.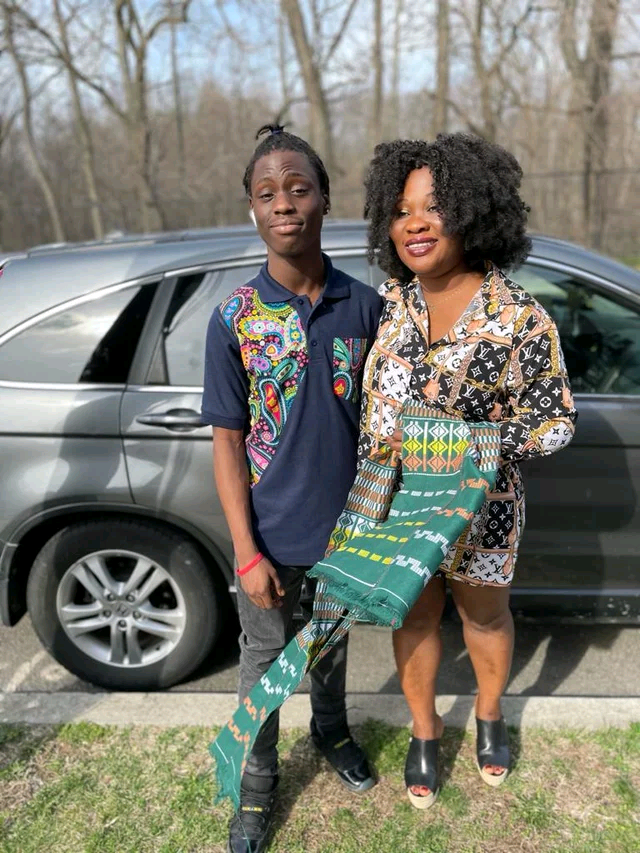 Songo's wife and son.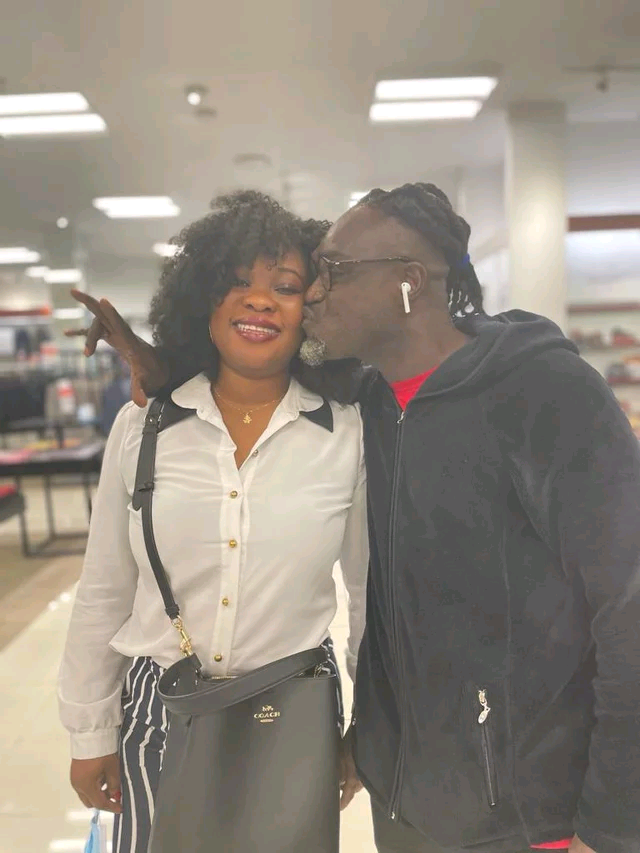 Countryman and his wife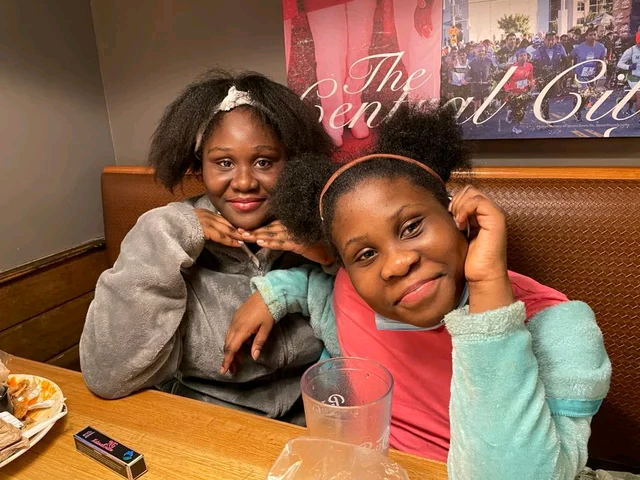 Vanessa and Gabriella, two daughters of Songo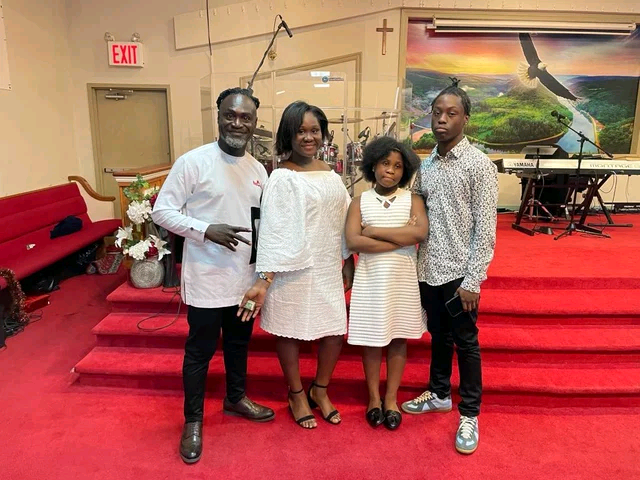 Songo and his family.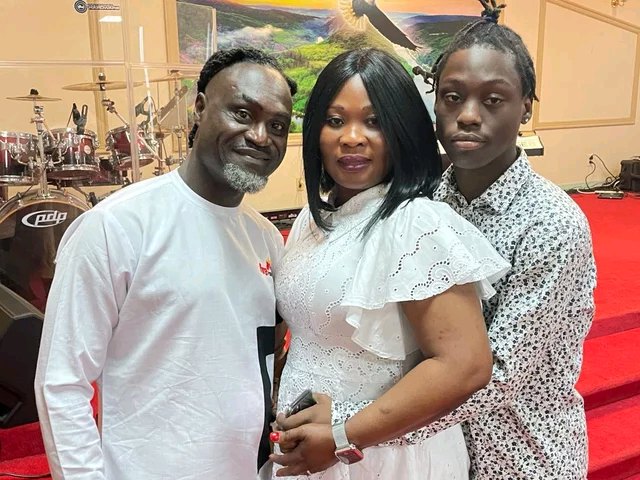 Songo, wife, and son, Jeffrey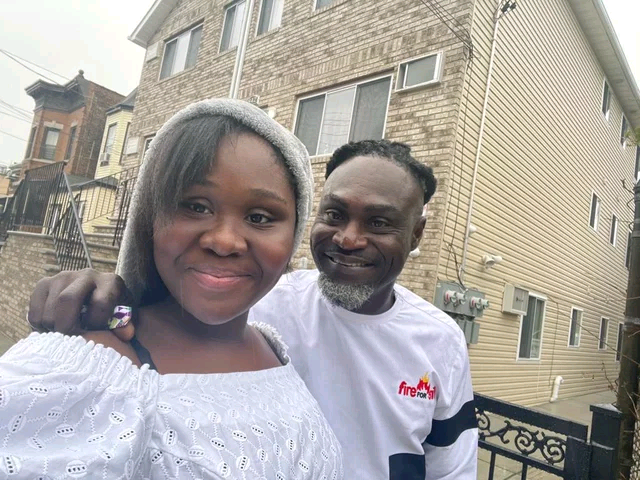 Songo and his daughter Vanessa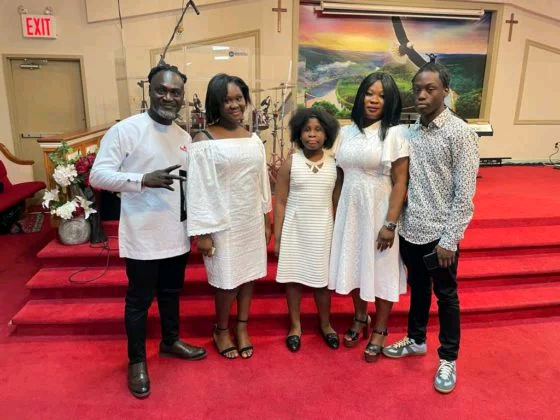 The nuclear family of Countrya Songo
Content created and supplied by: GoodWriter1 (via Opera News )