Temitope Balogun Joshua, commonly referred to as T. B. Joshua, is a Nigerian charismatic pastor, televangelist and philanthropist. He is the leader and founder of The Synagogue, Church of All Nations, a Christian megachurch that runs the Emmanuel TV television station from Lagos spoke in a powerful message titled: Fear Changes our Focus.
According to science; Fear is a chain reaction in the brain that starts with a stressful stimulus and ends with the release of chemicals that cause a racing heart, fast breathing and energized muscles, among other things, also known as the fight-or-flight response.
In the book of Isaiah 43:1 the Bible says "Don't fear, for I have redeemed you; I have called you by name; you are Mine." 
God actually commands us not to fear, or worry. The phrase "fear not" is used at least 80 times in the Bible, most likely because He knows the enemy uses fear to decrease our hope and limit our victories.
Watch the message by TB Joshua: Fear Changes our focus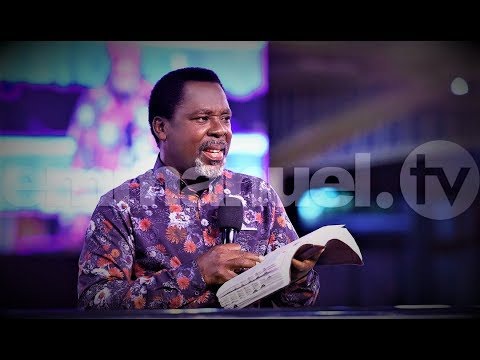 Content created and supplied by: KELVINSAM.TV (via Opera News )