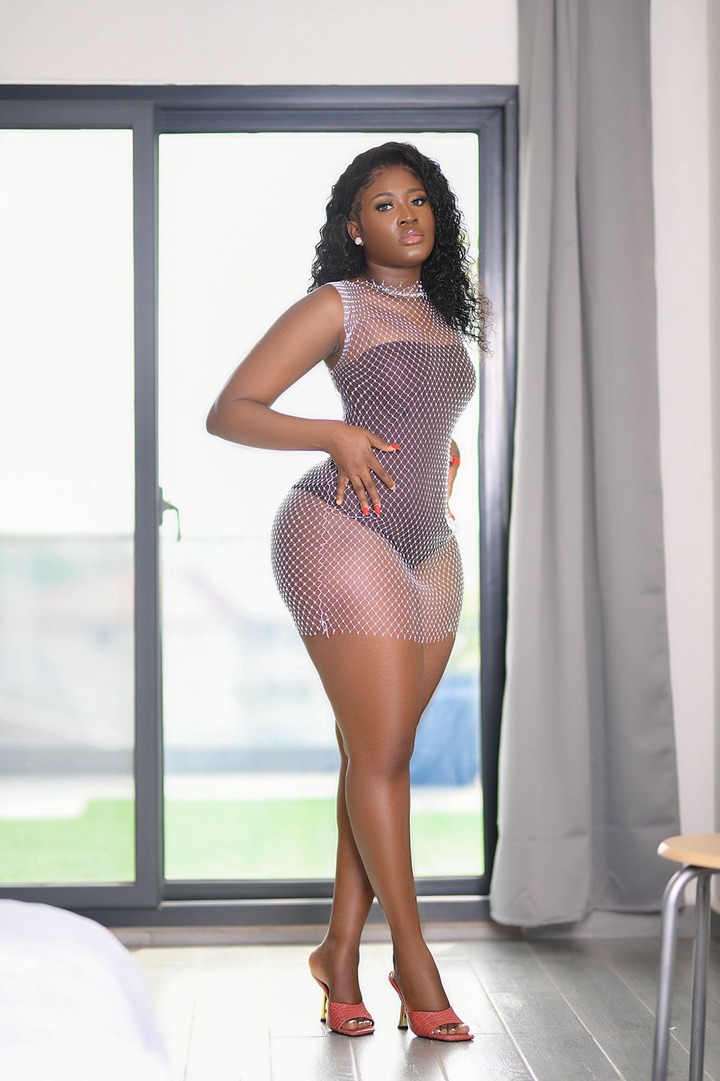 Popular Ghanaian actress and philanthropist, Fella Makafui just set minds spinning with a rather beautiful pictures of her curvy body posted on Twitter. The nursing mother posed in an almost nude attire showing much of her dark chocolate skin to tease the minds of Netizens.
Her caption of the picture said exactly what one would admit is a tease. She stated; "You can look but don't touch!! 🐍"
The transformation despite childbirth is remarkable. She looked much younger and beautiful. Interesting enough many that commented on her post fell for the tease.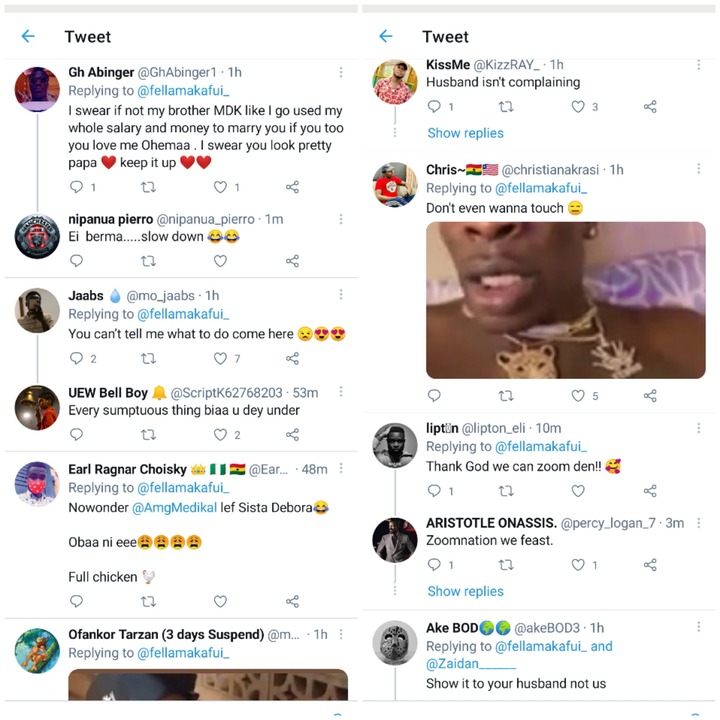 The funny comments were that, the temptation to touch was profound but one GH Abinger noted that had it not been for Medikal [husband of Fella] he would spent all his life savings on her. It was such a nice proposal though but Nipanua Pierro advised him to slow down with his expectations.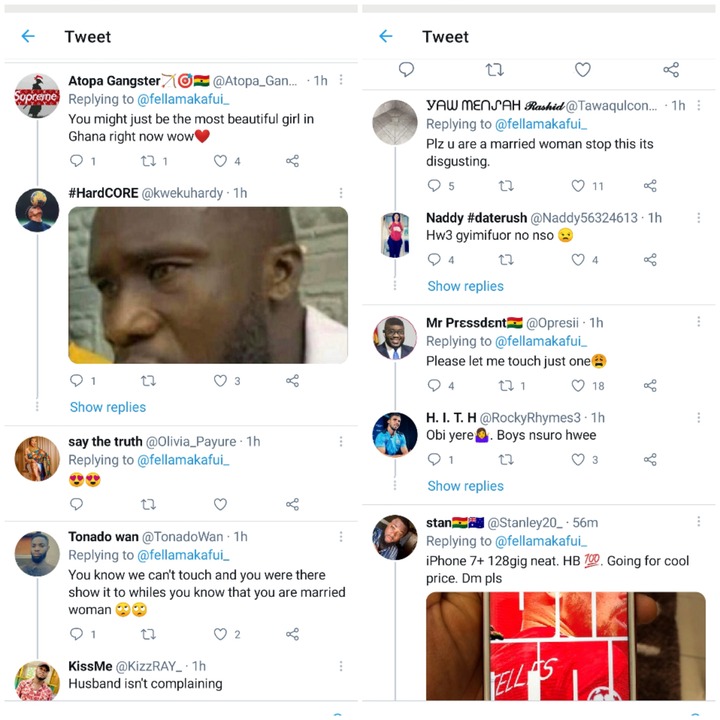 And yet there were others that felt her conduct was odd and condemned her for it.
You can follow the conversation here.
Content created and supplied by: Tinch (via Opera News )