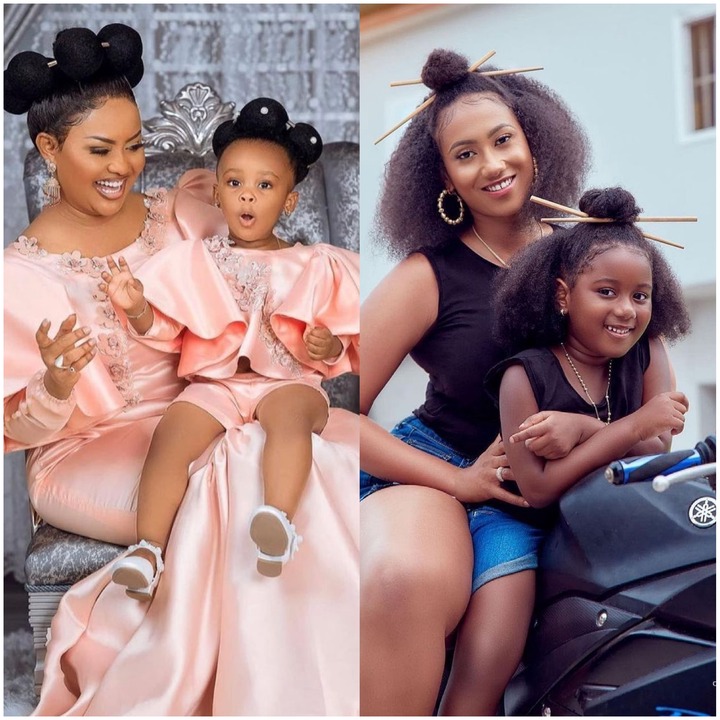 Kindly please follow my page for more entertainment news.Usd this moment to hit the follow button before you read this story.
Not long ago Nana Ama McBrown And Daughter, Baby Maxin Twinned In Same Hair, same Dress for Her 2nd Birthday. The actress released many photos to mark her little girl's new age, dazzling in hot and beautiful dress.
In celebration of little girl's birthday photos flooded social media with romantic and welcoming comments.
In the photo, the two-year-old girl and her mother rocked the same dresses and even the same hairstyles,all looking happy.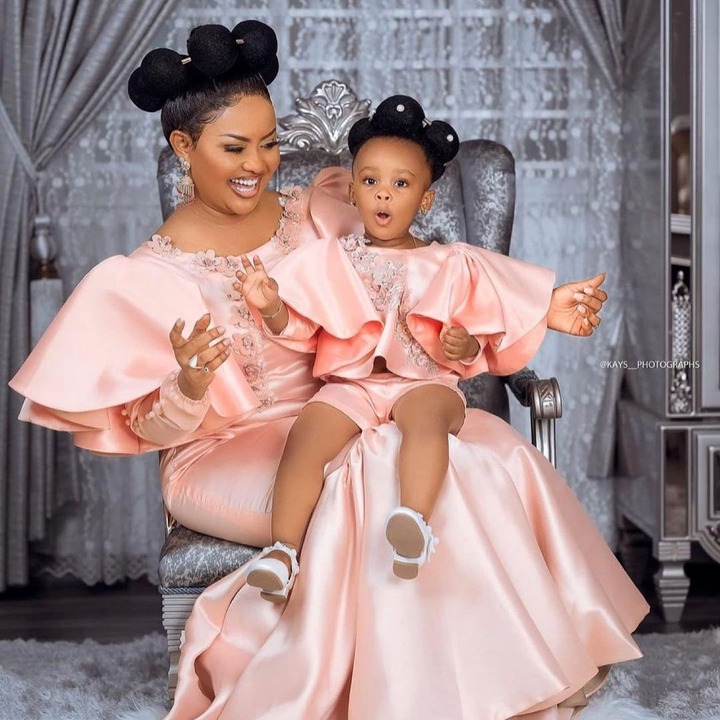 Mona, popularly known as Hajia4real seeing the hype and beauty of Mcbrowns twinned picture also took to her Instagram page,twinned in picture with her daughter.
The copy and paste style Mona posted om social media looks more dazzling and fantastic.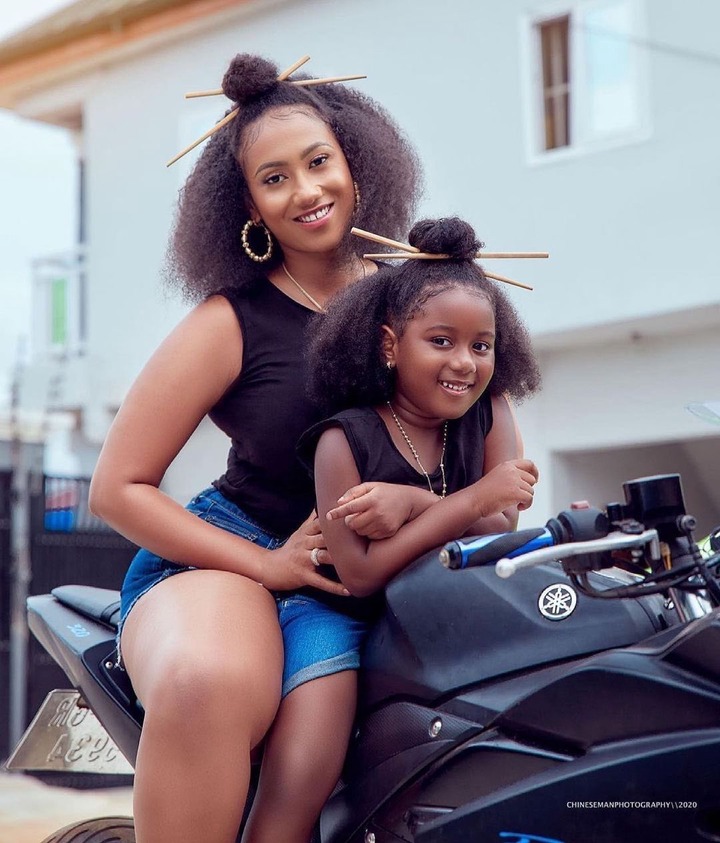 Mona and her daughter Naila both Nailed it, looking sexy in the same hairstyle, dress and even smiles.
Their style has caught so much attention but a lot of fans sees it as copy and paste of Mcbrowns twinned style; in haircut and dress.
Who do you think nailed the twinned trend.Do you see it as copy and paste?. Drop your comment below.
Content created and supplied by: ELSUPREME01 (via Opera News )