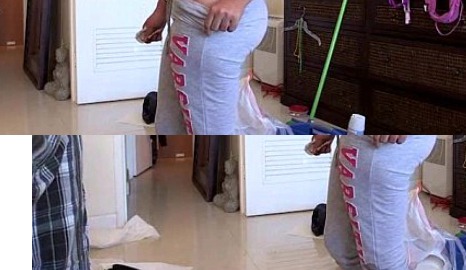 The world is turning into something nobody can best understand.
Some things happen these days and make me wonder if there are times human can just ever tread the other right without any pay back in anyway or form.
Before we dive into the matter itself, please do well to hit the follow button up there at your top right corner. Thank you.
There has been this video of a landlord and maid on social media which got many talking.
The act of the landlord in the video is described as unfair by people who commented on the video.
In the video, the landlord asked the house maid to undress herself and walk naked around doing her duty of mopping the living room.
Though he didn't engaged in any affair with her, people think that it is not right to punish someone in that many.
Many also said its a form of S$$ul harassment.
What is your take on this? Leave your reply below and follow for more.
Content created and supplied by: Mr.Blazing (via Opera News )