Though Valentine has come and gone but the expression of love is continuing on a daily basis. To this end, a groom has decided to shower his bride with profound love when he gifted her a surprise package on their wedding day.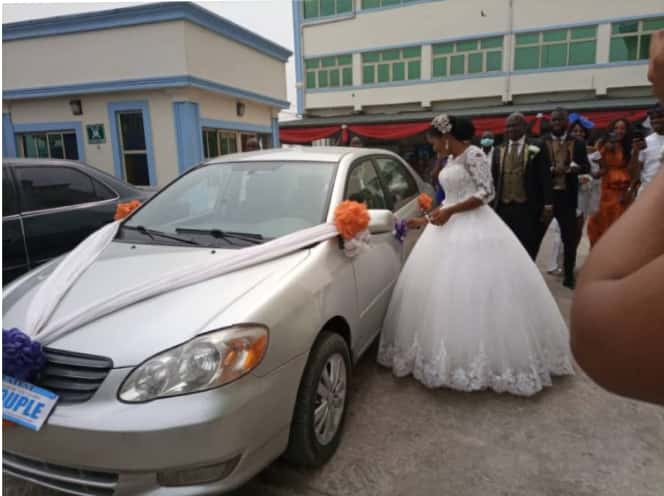 Mr Konkememienyefa Aba decided to surprise his wife, Victoria Aba with a brand new car on their wedding ceremony in Bayelsa State, Nigeria.
According to Ken G. Powei Godday who posted the news to the Bayelsa Focus Group noted the couple are said to be both medical practitioners who got married at the Redeemed Christian Church of God, Akenfa 3, Yenagoa, the state capital.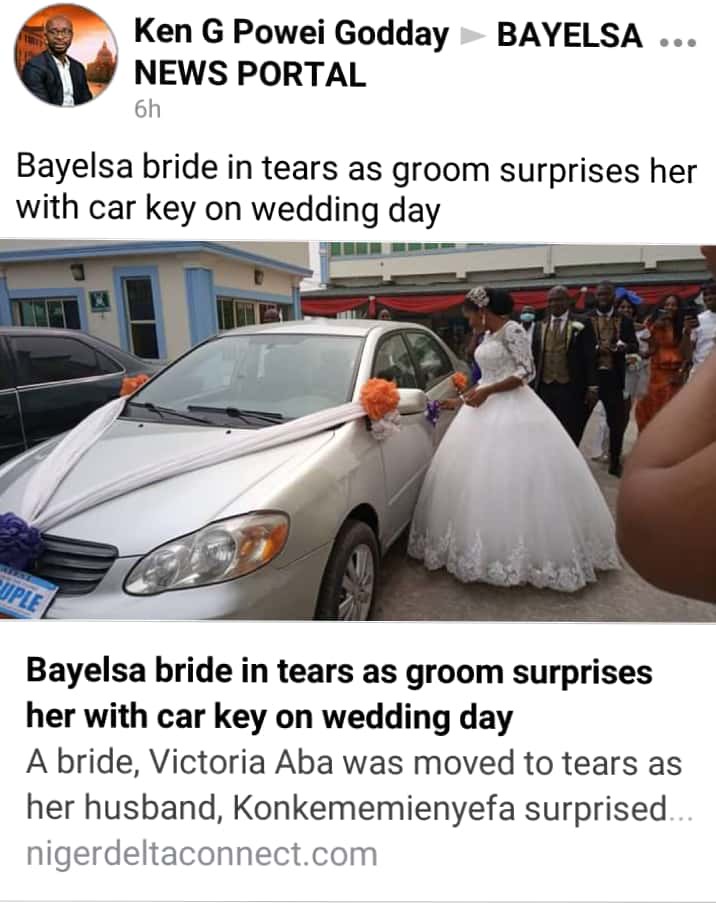 Mr Aba who is also known as Abakons is a medical doctor gifted his wife Victoria, a nurse, the car to show how deeply he was in love with her and she was really moved to tears.
From the pictures posted online, the bride can be seen trying to open the door of the said car. Happy married life to the couple.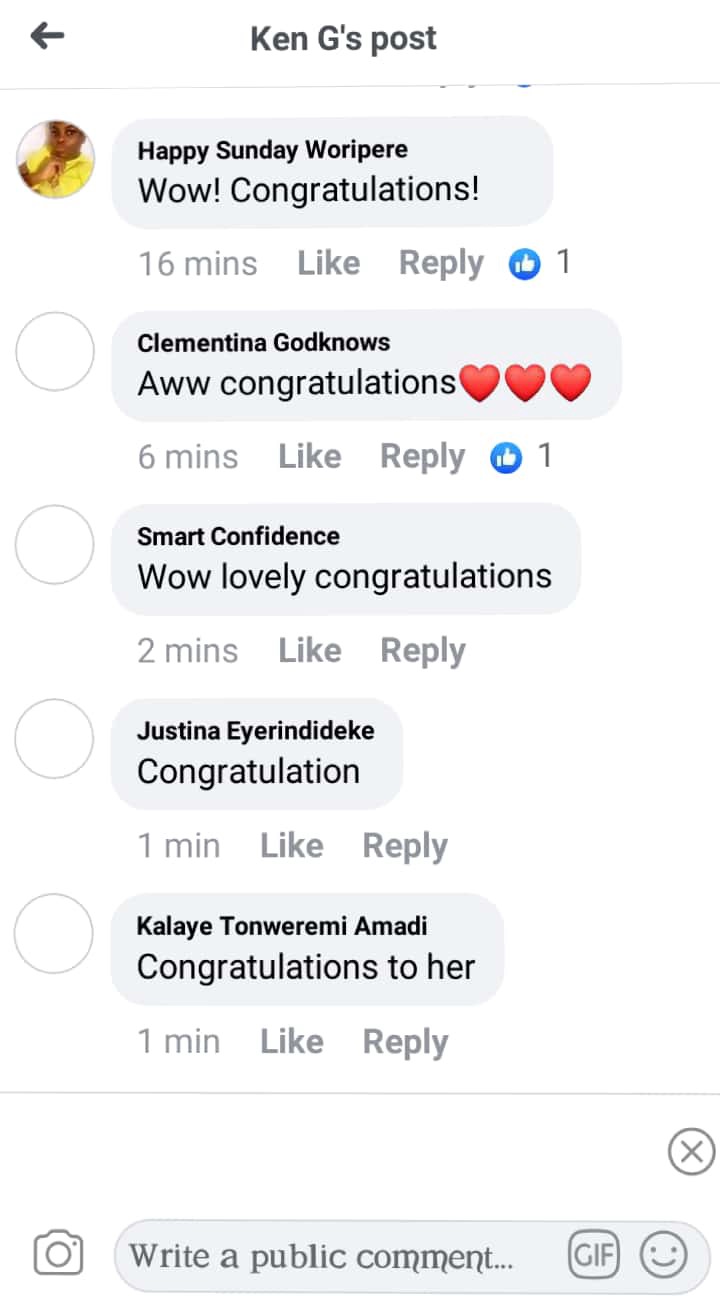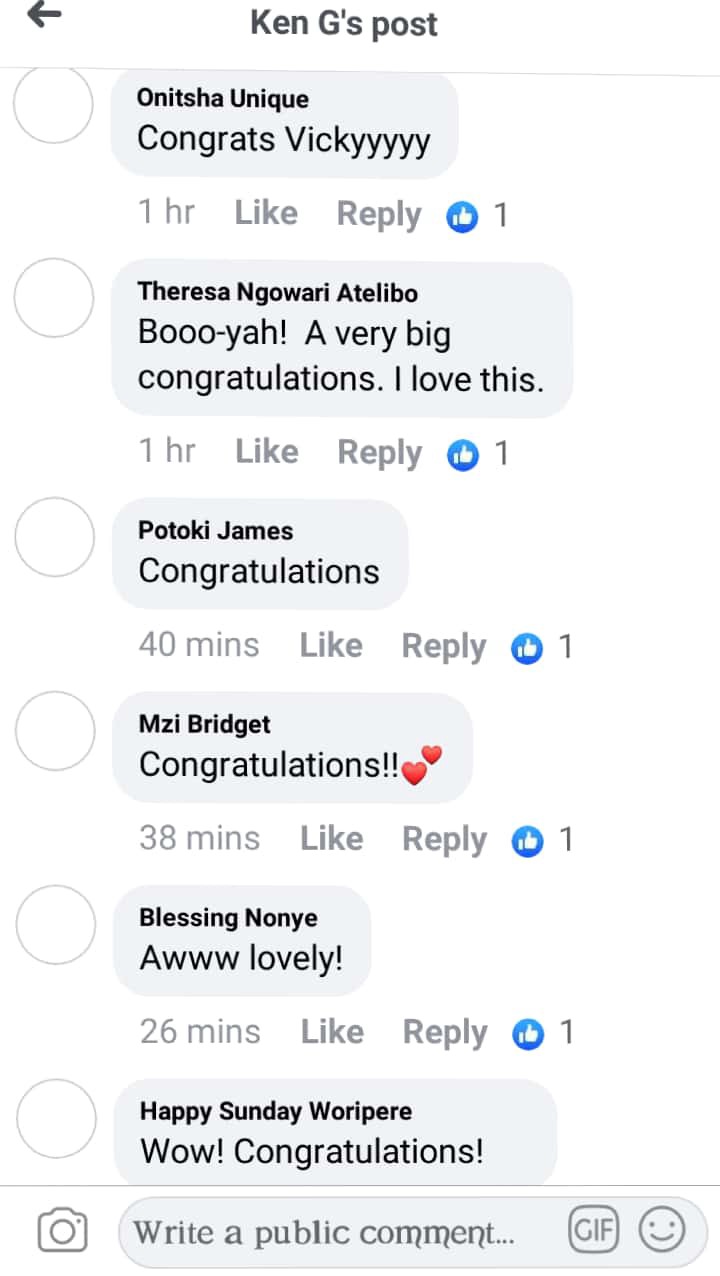 Content created and supplied by: BuzzingSpank (via Opera News )