Robert Nesta Marley, a legend of the popular reggae music movement was born on 6 February 1945 at the farm of his maternal grandfather in Nine Mile, Saint Ann Parish, Jamaica.
Bob amassed an enviable recognition from his raggae music, being one of the pioneers of the Rastafarian movement which was considered as a religion, whiles Haile Selassie I is regarded by Rastafarians as the God or messiah of the Black race because of Marcus garvey's prophecy -
"Look to Africa where a black king shall be crowned, he shall be the Redeemer" - was swiftly followed by the ascension of Haile Selassie as Emperor of Ethiopia, this claim was supported by the Rastafarian idea that God himself is black, a claim alleged to be backed by some biblical texts.
Rastafarianism began some where around 1930s in Jamaica, and focused on the worship of former Ethiopian Emperor, Haile Selassie I, whose followers believe him to be a messiah that will lead them into righteousness and prosperity.
Bob Marley was very influential in the global expansion of the Rastafarian religious movement through his music.
Even though many are familiar with the reggae legend as a Rastafarian, a lot might be surprised to hear that he was baptized as an Orthodox Christian before his death.
Bob marley who's alb became a best seller has estimated sales of more than 75 million records worldwide, a lot of honors, followers etc discovered long ago that money is never riches, he knew there is something else that makes one rich in spirit and happy.
Read the following quotes of Bob.
"Money is numbers and numbers never end. If it takes money to be happy, your search for happiness will never end." — Bob Marley
Now check the most important comment about his riches during an interview
Reporter: You made a lot of money out of your music?
Bob: Money? I mean what is, how much is a lot of money to you?
Reporter: Yeah that's a good question. Have you made, say millions of dollars?
Bob: No.
Reporter: Are you a rich man?
Bob: When you mean rich, what you mean?
Reporter: You have a lot of possessions? Lot of money in the bank?
Bob: Possession make you rich? I don't have that type of richness. My richness is life, forever.
what did you think Bob marley was talking about? he was talking about Eternal life.
He knew he needed Christ the saviour and the giver of eternal life.
📖John 3 (KJ2000)
¯¯¯¯¯¯¯¯¯¯
¹⁴ And as Moses lifted up the serpent in the wilderness, even so must the Son of man be lifted up:
¹⁵ That whosoever believes in him should not perish, but have eternal life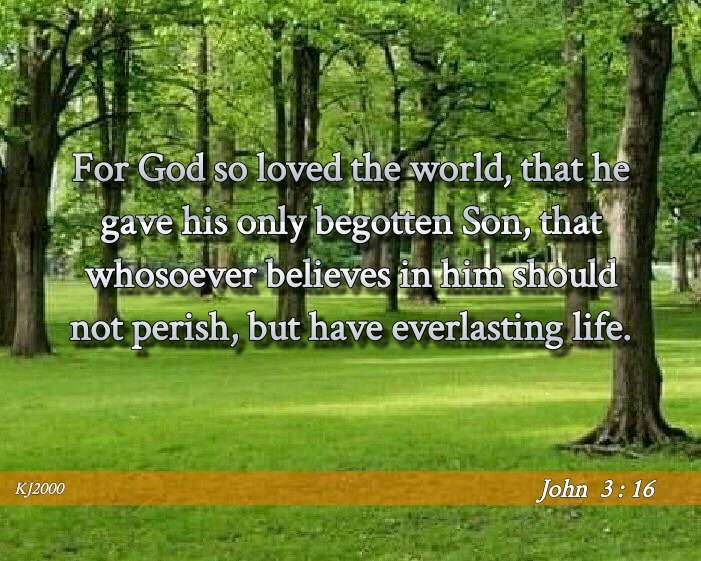 Bob marley counted all the fames, money, possessions as lost as compared to eternal life (life forever)
📖Philippians 3 (KJ2000)
¯¯¯¯¯¯¯¯¯¯
⁷ But what things were gain to me, those I counted loss for Christ.
⁸ Yea doubtless, and I count all things but loss for the excellency of the knowledge of Christ Jesus my Lord: for whom I have suffered the loss of all things, and do count them but rubbish, that I may win Christ.
Bob marley believed in christ, was made righteous by his faith in Christ the saviour, so he is saved.
According to Abuna Yesehaq, archbishop of the Ethiopian Orthodox Church in the Western Hemisphere, he baptized Bob Marley about one year before his death. Even though Marley desired to become a Christian long before his death However there were people close to him who controlled him and prevented him from baptising at that time, but he was quick to establish that Marley attend church regularly.
According to Mowatt; "When Bob was on his dying bed, his wife Rita called me on the phone and said to me that Bob was in such excruciating pain and he stretched out his hand and said, 'Jesus take me.' I was wondering to myself, 'Why is it that Bob said Jesus and not Selassie,'" Mowatt questioned
Bob Nesta Marley the Greatest Of All Time (G.O.A.T) , most respected and a legend of raggae music, having millions of followers, who's day of death May 11, 1981 is being celebrated by Rastafarians in almost every country, is a believer in Christ Jesus and still alive in christ. BOB MARLEY, after all possessions and wealths he got the prosperity, happiness and richness he eagerly yearn for; eternal life that God promised to give anyone that will believe in christ Jesus.
Bob marley is saved and has his life forever (everlasting life) through Christ Jesus.. What about you?
If you want Eternal life, only believe that you are unrighteous person, a sinner, And the righteous God came in a form of a man known as Jesus (meaning Saviour) was judged, died and went to hell in your place so that you will escape all those sufferings irrespective of your sins. Do you believe?
If you believe read this deep down from your heart with faith
Thank you God, for you loved me and came as a man to die for my sins so that I will have life and have it more abundantly. I believe in Christ the saviour that he saved me and I am saved and saved forever. Thank you God, thank you Jesus because of your promise to raise me up on the last day. I believed and In Jesus name I pray Amen.
Thanks for reading, if you enjoy the post please like, follow me for more and share to family and friends. God bless you
You can also read my previous posts here.
2. What is sin?
3. Is the one who sinneth a sinner?
4. If you are saved then you are forever saved.
5. 5 Reasons you should not fear or fight the devil/demonds
6. $1000 (dollars) for 1000 blessings is fraudulent, See why.
7. 4 Bible Prophesies that proves JESUS is God
8. 11 questions for your pastor after this scripture on tithe.
Content created and supplied by: Sitsofe01 (via Opera News )
Opera News is a free to use platform and the views and opinions expressed herein are solely those of the author and do not represent, reflect or express the views of Opera News. Any/all written content and images displayed are provided by the blogger/author, appear herein as submitted by the blogger/author and are unedited by Opera News. Opera News does not consent to nor does it condone the posting of any content that violates the rights (including the copyrights) of any third party, nor content that may malign, inter alia, any religion, ethnic group, organization, gender, company, or individual. Opera News furthermore does not condone the use of our platform for the purposes encouraging/endorsing hate speech, violation of human rights and/or utterances of a defamatory nature. If the content contained herein violates any of your rights, including those of copyright, and/or violates any the above mentioned factors, you are requested to immediately notify us using via the following email address operanews-external(at)opera.com and/or report the article using the available reporting functionality built into our Platform See More