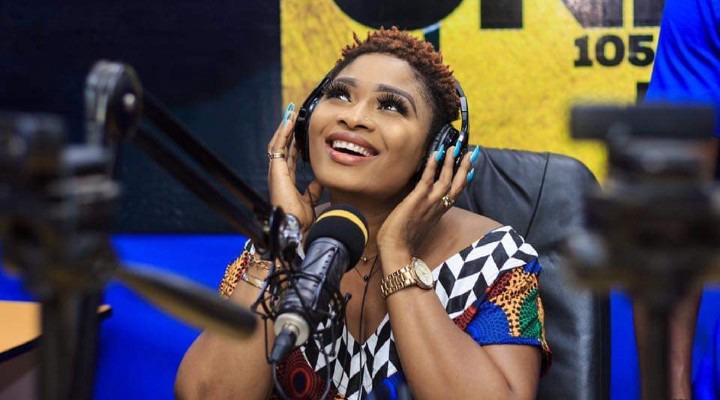 A media presenter known in Ghana as Yaa Nicky "Bossu Bi Toffee Nicky" who works at ABN Radio One shared a small story about her life with Kessben Media Television in an interview as a guest.
She said she had a difficult time during her SHS education but she managed to finish the school.At school she wasn't able to be in any dating relationship because she was also not into that.Bossu Bi Toffee said it was after school that she had a guy to date and that was when her dating relationship started.The guy she was dating was a footballer playing in the Ghana Premiere League.
They both loved each other so well that life begun to move smoothly for her.She was seen as a celebrity because her guy was a footballer playing in the GPL.Her footballer boyfriend was able to put her in a nursing school which made her so proud.It wasn't so long when the unfortunate happened. Her guy had an accident and passed away.There was nothing she could do at that time but to share tears.She felt she had failed in life because she was seeing herself to be from grace to grass.
Bossu Bi Toffee Nicky at that time decided to get married because maybe her source of happiness might be from there.She met a gospel musician which she decided to marry.The gospel musician asked her to stop the work that she was doing at that time,that was the nursing if only they will get married and because she wanted to get married to him she stoped the work and got married to the musician.
Yaa Nicky said after their marriage,they went on a honeymoon.At their honeymoon there was a lady who was with them which her husband was saying she was his best friend and that she will be spending the night with them but she will leave the nextday in the morning.The couples spent their night in one hotel room whiles the best friend of his husband slept in the next room,lets say room 10 and 9.Not knowing her husband was having an affair with his claimable best friend.She managed to catch them but her husband gave an excuse and she also forgived him and they moved on with their marriage.
Her marriage with the gospel musician was quite painful because she went through hell.Her husband took her ATM card from her and spent all the revenue in the account.She had her knee and arms hurt by her husband because he said he becomes happy when he sees her go through pains.Yaa said her husband sometimes cheat and then tell her how it went and that he regretted marrying her.She became fed up and then ran away from her gospel musician husband's house.
She did not know where she was going to but luckily she met an old friend who she has helped before.Her friend helped her by giving her 5000cedis to rent an apartment for her self.She decided not to get married never again in her life because of what had happen in her last marriage.She met a pastor at her new residence who invited her to his church. She went to the church twice and stoped.Life wasn't easy for her so she decided to end it by her self.On an attempt to do that there was a heavy knock on her door,not knowing it was the pastor. The pastor asked her by surprise where she placed the medicine that she was about to drink to end her life,Nicky was confused but the pastor found it in her washroom and destroyed it.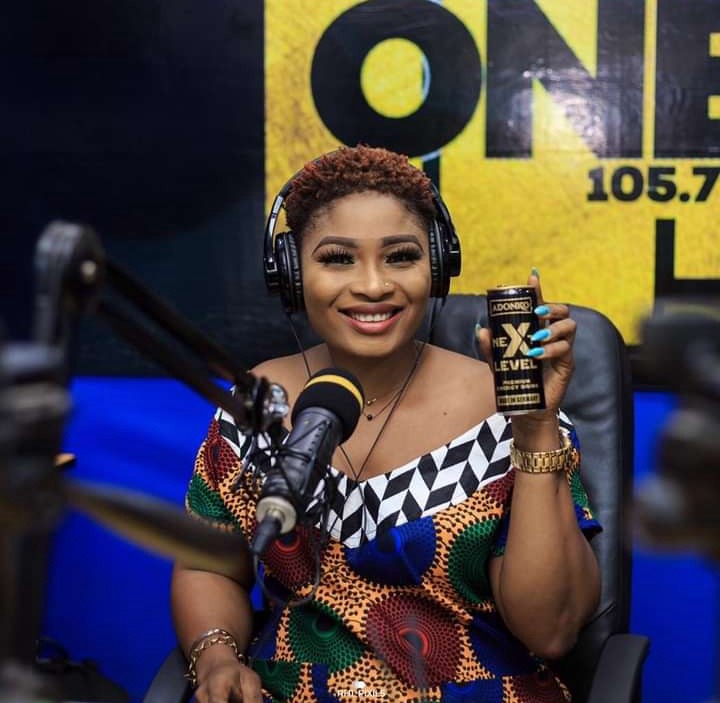 It was from that time that her life started to move from grass to grace.She was able to enroll in a make-up school.She did well and make-up making became her work.She was also doing a par time work that was selling of clothes when she close from her make-up work.It was the selling of clothes that she met one of the Ghana YouTubers who interviewed her on an issue and from there she was called for an investigation on one of the media platforms.She impressed the media and was given the opportunity to be a co-host on the platform.Yaa Nicky accepted it and from there she became a media presenter from one media platform to the other and from one manager to the other.
Bossu Bi Toffee Nicky concluded that because of what occured in her previous marriage she has decided not to get married to anyone again in her life because it might cause her to feel her past pains again.She said she might give birth but will not get married.Truly she now has two kids whose father tried to get married to her but she refused,Yaa Nicky added.
Content created and supplied by: Fostero (via Opera News )