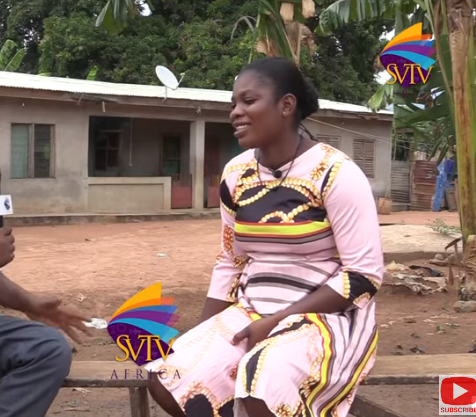 A lady who is called Rita Ayine has shared his life story and it is very sad. In an interview with DJ Nyame on SVTV Africa, the lady disclosed that life became difficult for her when she was growing up and for that matter she was doing anything her hands will get hold onto it just to make a living. He added that she was coming from a very poor background and for that matter her parents couldn't take care of her. I had to travel to Saudi Arabia for greener pastures but nothing good came out of it since i was not paid for the year i spent at Saudi Arabia.
Since life was difficult for me in Saudi Arabia, i came back to Ghana to find something to do. Before i traveled to Saudi Arabia, i was married to my husband with three kids and for that matter it was my husband who was taking care of them. When i arrived in Ghana, things were also difficult for my husband since he couldn't even afford a three square meal a day. Since my husband couldn't afford the hardship, he told me i should agree with him by using our first born for money rituals. I never agreed with him and for that matter i told him to stop.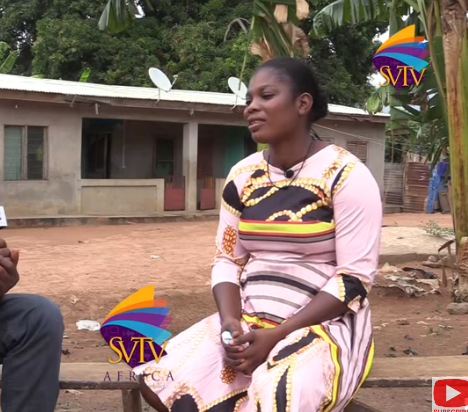 Even though i told him to stop, he never listened to me and for that matter took my first son to a fetish priest for money rituals. My first son became sick after he took him to the fetish priest so i went to my husband's family and told them what he has done to our first son. My first became 'gyimigyimi' after my husband sacrificed him for money rituals. My first son cannot talk now and he is always sick. Due to what my husband did, i divorced him since he was wicked to do that. Even the money ritual that he wanted wasn't successful since he failed to do what he was instructed to do. My first son has not been well ever since he did that. Kindly leave your comments, share and follow us for more updates. Thank you.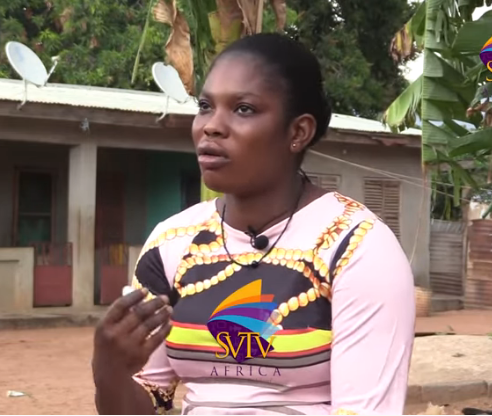 Click on the link below and watch the video.
Content created and supplied by: goodnews_writer (via Opera News )