In a time when media houses with big financial backing are buying off journalists to augment their in-house professionals, it must take both an inward and outward unflinching resolve to choose not to join the bandwagon.
The bigger pay cheque is exciting! And the sudden social media trending will be great! But sooner than later, the dust will settle and then, the challenges may begin all over.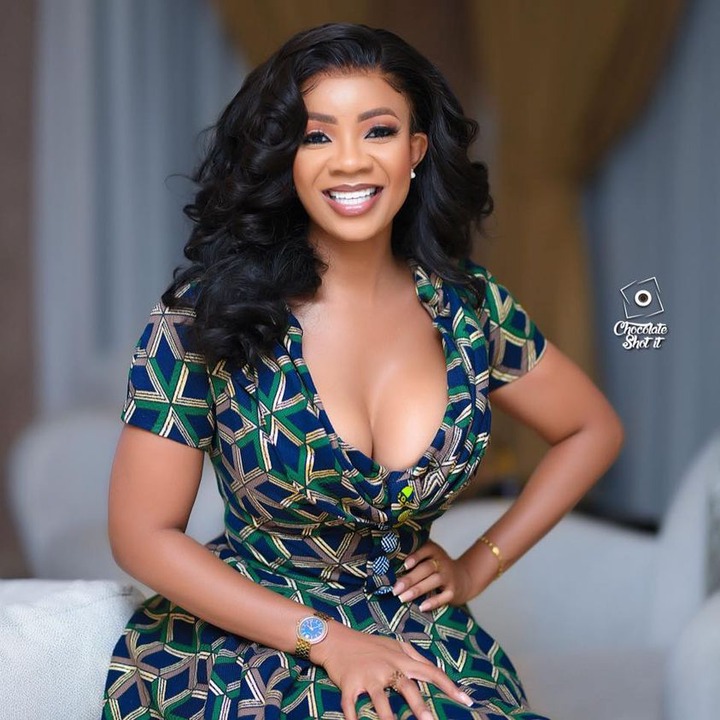 All pics taken from her official Facebook page
This piece is a letter to encourage the darling of GhOne TV newsroom, Serwaa Amihere to avoid making any sudden decisions to leave, if the poaching reaches her forest.
These points should help her anchor her eventual decisions on the proper context, as we believe in her career, profession and destiny to make an impact unheard of in the continent in her journalism/communications practice.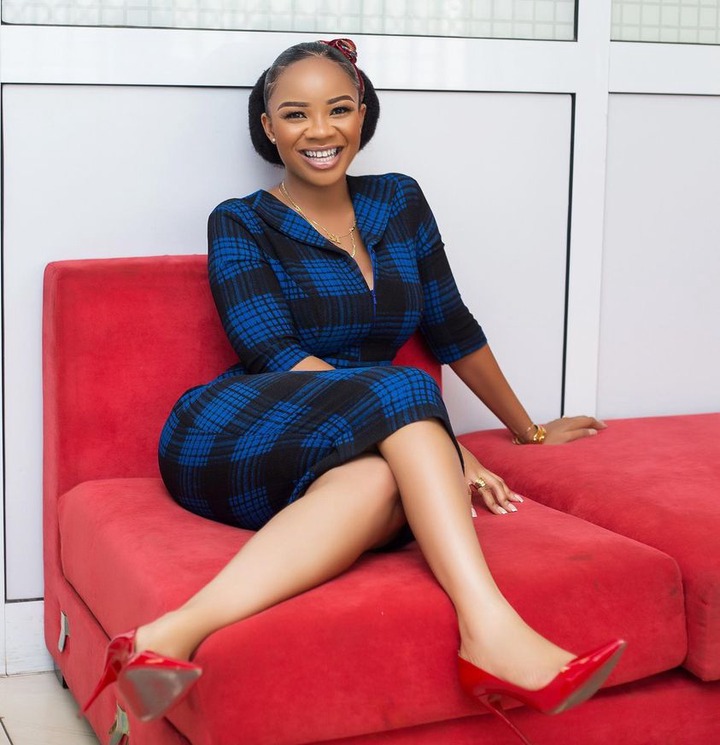 To your many fans who watch you on GhOneTV, please don't disappoint them.
Many have left one station to the other and there were largely informed by just one reason, the big pay check. Its in our candid opinion, very unfair to their fans, who literally play pivotal roles in making them attractive to competitors.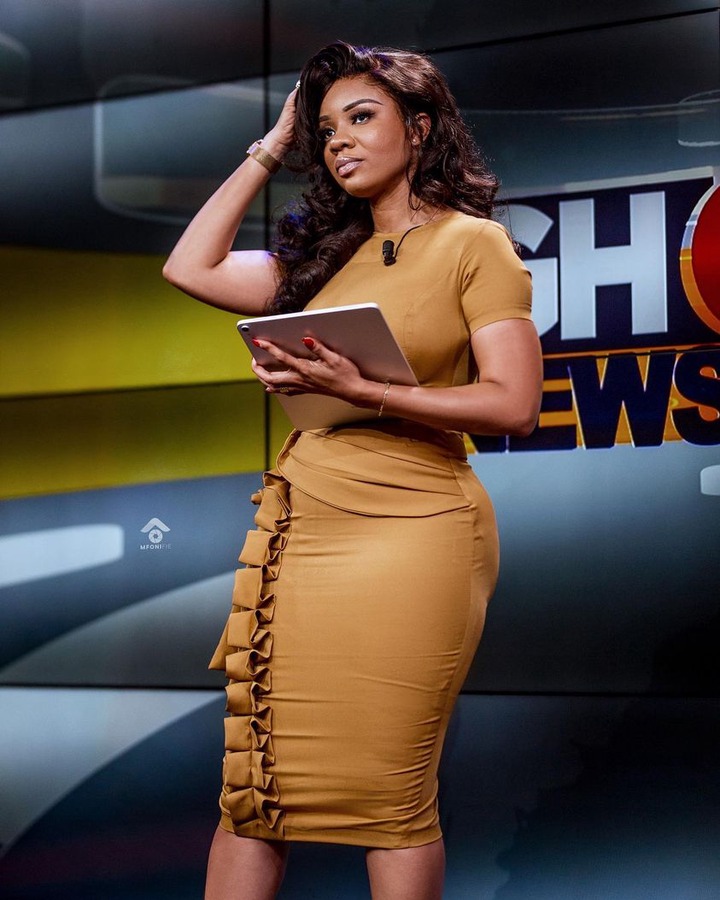 Serwaa Amihere, you have for instance lighted the stages of the just ended Next TV star with more than your beauty, but even more so., with your anecdotal story that, making it suddenly is possible. In a time where dreams get destroyed, people give up and all, it is inspiring to we the people who love you who you are and have become, to keep on inspiring us all that, our dreams too are valid and possible.
Your story have been shared severally about the major changes you allowed, the wise counsels you took and the diligence, you keep investing in your career to become the best always.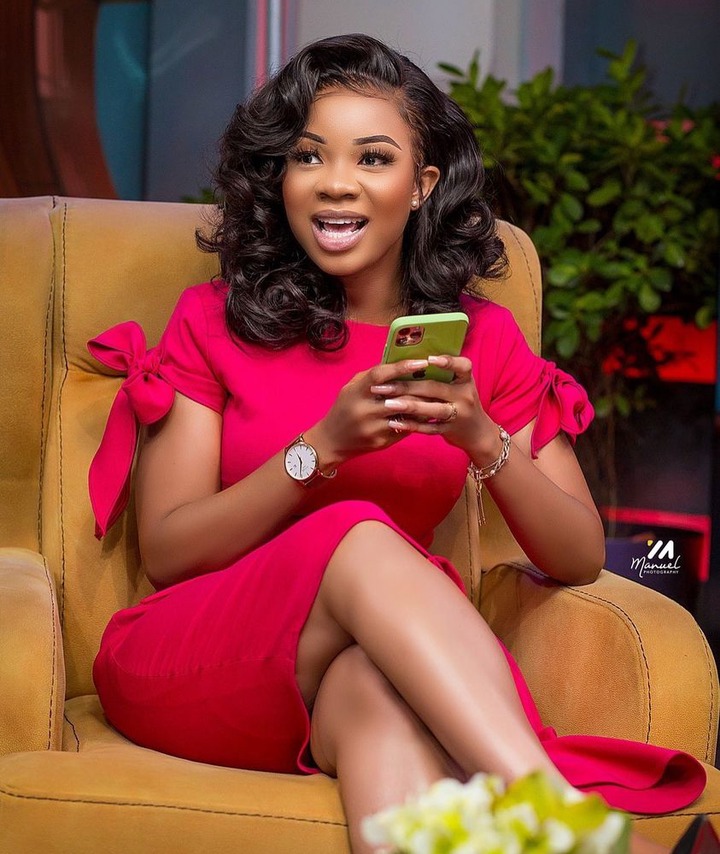 Can you choose not to ever rush, only to loose the high building you have started with such solid foundations?
And finally, have you noticed how the likes of the Late Komla Dumour and the now turned politician, Hon. Kojo Oppong Nkrumah stayed on for most of their career in one media house?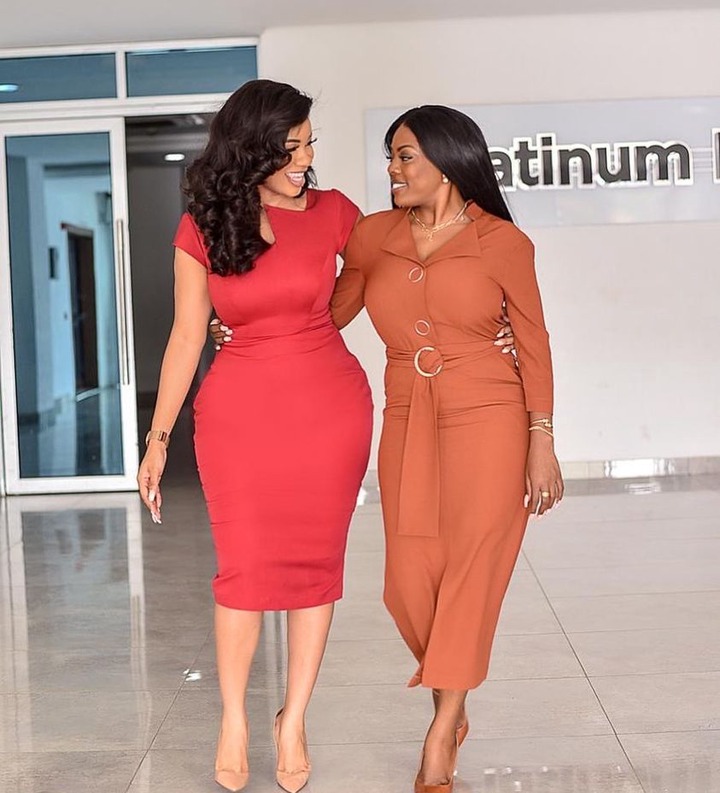 Miss Serwaa Amihere in a pose with her mentor, Nana Aba
That's what you should please consider doing. The tallest mango tree that cannot be moved easily made a decision years ago to stay at the place she was planted.
Pls get great counsel and make a decision to stay on. (We know GhOneTV is not totally out of its finance challenges yet) but trust me, if you keep staying, you are directly building such value that, if it does get that billionaire investor (which it would because of how you guys are pursuing excellence), trust me, your pay cheque will commensurate the sacrifices and all.
Do stay and blossom here at GhOneTV and when the world big media houses attempt coming for you, it will be we your fans who will be rooting for you to eventually leave, rather than go to some other station and be hyped overly in the start and suffer the fate of many, like we have witnessed.
Yours faithfully,.. Your True Fans... All over the world!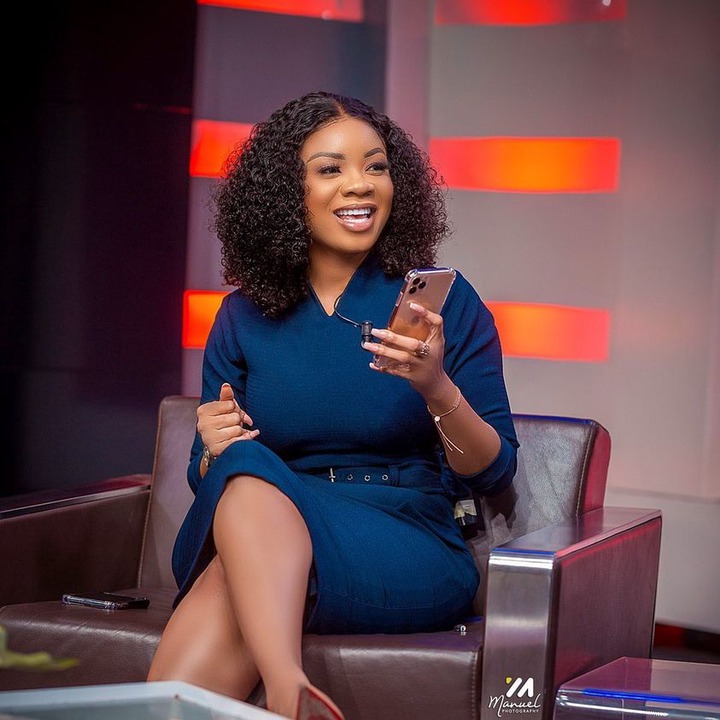 If you are a fan, can you please share to encourage her more?
Let's make this go viral to celebrate her and ask her not to leave our darling GhOneTV too
Content created and supplied by: TommyO'Dell (via Opera News )