Aubrey Drake Graham (born October 24, 1986) is a Canadian rapper, singer, songwriter, actor, and entrepreneur. A prominent figure in popular music, Drake is credited for popularizing the Toronto sound. He first gained recognition as an actor on the teen drama television series Degrassi: The Next Generation (2001–2007); intent on pursuing a career in music, he left the series after releasing his debut mixtape Room for Improvement. He released two more independent projects, Comeback Season and So Far Gone, before signing to Young Money Entertainment.Drake released his debut studio album Thank Me Later in 2010, which debuted at number one on the US Billboard 200. He achieved major critical success with Take Care (2011).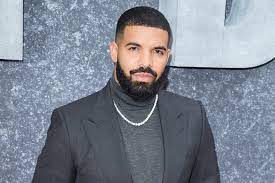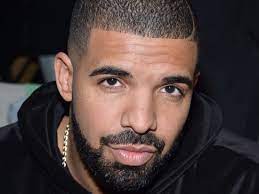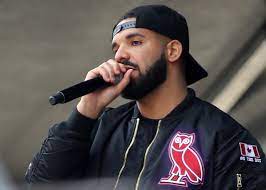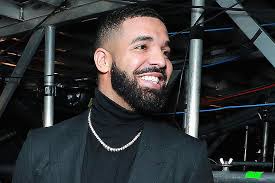 As an entrepreneur, Drake founded the OVO Sound record label with longtime collaborator 40 in 2012. In 2013, Drake was announced as the new "global ambassador" of the Toronto Raptors, thereby joining the executive committee of the NBA franchise. In 2016, Drake announced his development with American entrepreneur Brent Hocking of the bourbon whiskey Virginia Black; it eventually broke sale records in Canada. He has also designed fashion, the most notable including a sub-label collaboration with Nike, alongside other business ventures. In 2018, Drake was reportedly responsible for 5% (CAD$440 million) of Toronto's CAD$8.8 billion total annual tourism income.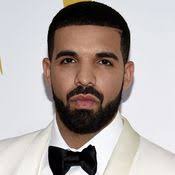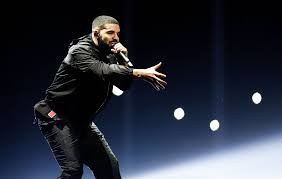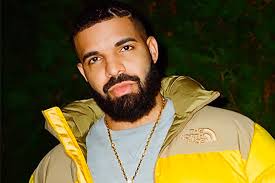 Among the world's best-selling music artists, with over 170 million records sold, Drake is ranked as the highest-certified digital singles artist in the United States by the RIAA. He has won four Grammy Awards, six American Music Awards, a record 27 Billboard Music Awards, two Brit Awards, and three Juno Awards. Drake also holds several Billboard chart records; he has the most top 10 hits on the Billboard Hot 100, the most charted songs (209) of any artists ever on the Billboard Hot 100, the most simultaneously charted Hot 100 songs in a single week (27), the most continuous time on the Hot 100 (431 weeks), and the most Hot 100 debuts in a week (22). He also has the most number-one singles on the R&B/Hip-Hop Airplay, Hot R&B/Hip-Hop Songs, Hot Rap Songs, and Rhythmic Airplay charts.After becoming musically inspired by Jay-Z and Clipse, Drake self-released his debut mixtape, Room for Improvement, in 2006. The mixtape featured Trey Songz and Lupe Fiasco, and included vast production from Canadian producers Boi-1da and Frank Dukes. When asked about the mixtape, Drake described the project as "pretty straightforward, radio friendly, [and] not much content to it." Room for Improvement was released for sale only and sold roughly 6,000 copies, for which Drake received $304.04 in royalty payments. In 2007, he released his second mixtape Comeback Season. Released from his recently founded October's Very Own label, it spawned the single "Replacement Girl" featuring Trey Songz. The song made Drake become the first unsigned Canadian rapper to have his music video on BET, with "Replacement Girl" featured on their "New Joint of the Day" segment in April 2007. The song also saw Drake sample "Man of the Year" by Brisco, Flo Rida and Lil Wayne, retaining Lil Wayne's verse, and adjoined his own to the song's earlier half.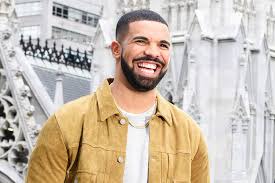 In 2009, Drake released his third mixtape So Far Gone. It was made available for free download through his OVO blog website, and featured Lil Wayne, Trey Songz, Omarion, Lloyd, and Bun B. It received over 2,000 downloads in the first 2 hours of release, finding mainstream commercial success from the singles "Best I Ever Had" and "Successful", both gaining Gold certification by the Recording Industry Association of America (RIAA), with the former also peaking at number two on the Billboard Hot 100. This prompted the mixtape's re-release as an EP, featuring only four songs from the original, as well as the additions of the songs "I'm Goin' In" and "Fear". It debuted at number six on the Billboard 200, and won the Rap Recording of the Year at the 2010 Juno Awards.
Due to the success of the mixtape, Drake was the subject of a bidding war from various labels, often reported as "one of the biggest bidding wars ever". Despite this, Drake was rumoured to have secured a recording contract with Young Money Entertainment on June 29, 2009. This was later confirmed following a planned lawsuit from Young Money, in conjunction with Drake, against an unauthorized album titled The Girls Love Drake, which was released on iTunes under dubious means.
Drake then joined the rest of the label's roster on the America's Most Wanted Tour in July 2009. However, during a performance of "Best I Ever Had" in Camden, New Jersey, Drake fell on stage and tore the anterior cruciate ligament in his right knee. He underwent surgery later that year.
2010–2012: Musical breakthrough with Thank Me Later and Take Care
Main articles: Thank Me Later and Take Care (album)
Drake at Bumbershoot 2010
Drake planned to release his debut album, Thank Me Later, in late 2008, but the album's release date was postponed, first to March 2010, and then to May 25, 2010. Young Money and Universal Motown had then released a statement that the album had again been pushed back three weeks for a June 15, 2010 release.
On March 9, 2010, Drake released the debut single "Over", which peaked at number fourteen on the Billboard Hot 100, as well as topping the Rap Songs chart. It also received a nomination for Best Rap Solo Performance at the 53rd Grammy Awards. His second single, "Find Your Love", became an even bigger success. It peaked at number five on the Hot 100, and was certified Platinum by the Recording Industry Association of America (RIAA). The music video for the single was shot in Kingston, Jamaica, and was criticized by Jamaica's minister of tourism Edmund Bartlett. Bartlett condemned the portrayal of the island in the video, saying, "care has to be taken by all, including our creative artists, in [showcasing] images of our destination and people. Gun culture, while not unique to Jamaica, is not enhancing [the island's image]." The third single and fourth singles, "Miss Me" and "Fancy" respectively, attained moderate commercial success; however, the latter garnered Drake his second nomination at the 53rd Grammy Awards for Best Rap Performance by a Duo or Group. On April 29, it was reportedly announced that Drake had finished Thank Me Later during a show in Kansas City, Missouri.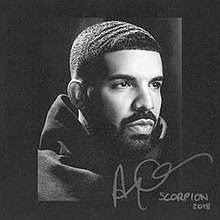 Thank Me Later was released on June 15, 2010, debuting at number one on the Billboard 200 with sales of over 447,000 copies in its first week. Upon the album's release, 25,000 fans gathered at New York City's South Street Seaport for a free concert hosted by Drake and Hanson, which was later cancelled by the police after a near-riot ensued due to overflowing crowds. The album became the top selling debut album for any artist in 2010, and featured Lil Wayne, Kanye West, and Jay Z.It was soon announced that Drake would have a prominent role in the military science fiction video game Gears of War 3. He was scheduled to play the role of Jace Stratton, but scheduling conflicts with his upcoming Away from Home Tour prevented him from accepting the role. He began the tour on September 20, 2010 in Miami, Florida, performing at 78 shows over four different legs. It concluded in Las Vegas in November 2010. Due to the success of the Away from Home Tour, Drake hosted the first OVO Festival in 2010. It would soon become a regular event during the summer, with the Molson Amphitheatre in Toronto playing host to the festival on its annual cycle. Drake also had an eco-friendly college tour to support the album, beginning with Eastern Illinois University in Charleston, Illinois. It concluded in Plymouth, New Hampshire on May 8, and he also performed at The Bamboozle on May 1.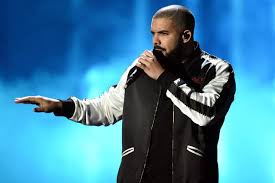 Beginning his second effort in fall 2010, Drake announced his intentions to allow Noah "40" Shebib to handle most of the production and record a more cohesive sound than on Thank Me Later, which featured disparate production duties by Shebib and others. In November 2010, Drake revealed the title of his next studio album will be Take Care. In comparison to his debut album, Drake revealed to Y.C Radio 1 that Thank Me Later was a rushed album, stating, "I didn't get to take the time that I wanted to on that record. I rushed a lot of the songs and sonically I didn't get to sit with the record and say, 'I should change this verse.' Once it was done, it was done. That's why my new album is called Take Care, because I get to take my time this go-round." Drake sought to expand on the low-tempo, sensuous, and dark sonic esthetic of Thank Me Later. Primarily a hip hop album, Drake also attempted to incorporate R&B and pop to create a languid, grandiose sound.
Content created and supplied by: [email protected] (via Opera News )