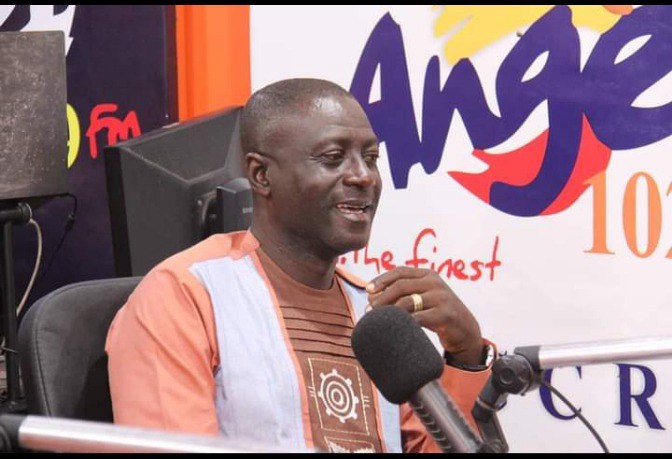 Angel Captain Smart joins the morning show live on Angel 1029 Fm and Angel Broadcasting Network TV Ghana which has made fans commenting and sharing how much they have missed him after going off TV for some weeks.
Nana Captain Smart has been a public favorite and his absence from the TV made fans and social media feels so unhappy.
Welcome my legend I've missed you too much. 
Please Nana Captain Smart where have you been,anyway welcome.
Captain we have missed your long talk and how you make us feel happy.
You are a legend. Your analysis was clear. Bigups. May God bless you more.
Wow ,so proud and happy to see Captain back from leave. Am feeling so better . Captain please we miss you so don't go back soon ooo please am begging of you. Joshua Larbi inside Ablekuma.
Miss u captain, had wanted to call you but l think may be you need some time to rest that's why , hope you're good and coming back stronger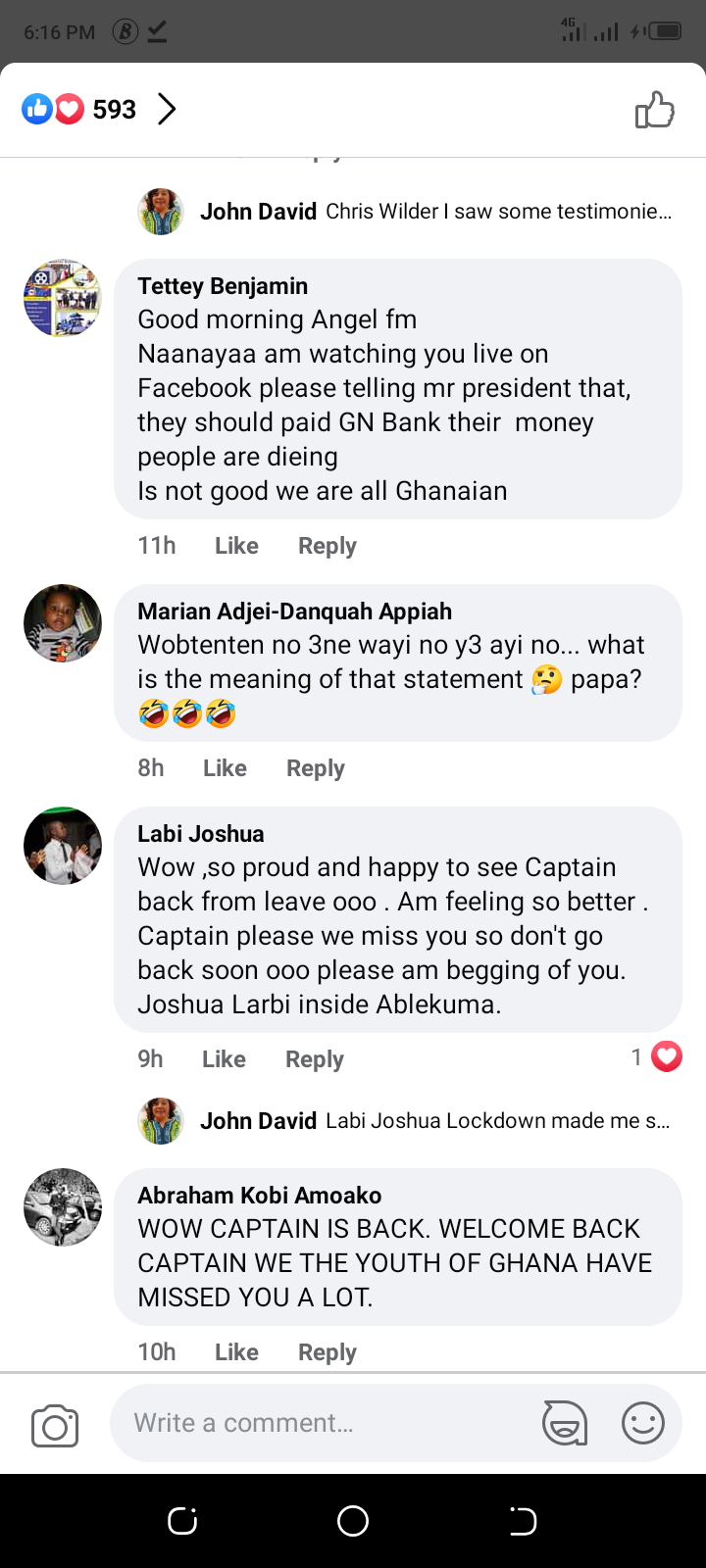 Content created and supplied by: Malloy-GH (via Opera News )