Considering the story and details that is contained in this Article, it seems like there is nothing strange or weird for someone to live at the cemetery. Some people do thing that the stories we hear every now and then about Ghost are not real, but the truth is that it still stands as a mystery on how Ghost exist. But a couple has taken to share his experiences with Ghost right at the cemetery where he lives, for many years now.
In spite of the hidden mystery that goes with Ghost and the cemetery, it is still a known fact that some homeless and the less privileged ones who are not able to find shelter or rent a house, have now decided to live in the cemetery as their means of Shelter. To some people, living and sleeping inside the cemetery have now become a common thing for them.
Following the content of this Article, A man whose identity was given as Samuel Akwesi Bossco Aka Akwasi, who is believed to be an upcoming musician in Ghana has disclosed during an interview on SU TV, to reveal his experiences of residing and working at the Osu Cemetery for over 15 years.
It was gathered through the information he provided during the interview that, he located at the Osu cemetery when he was 12 years old, when his close friend asked him to come work with him at the cemetery with other Persons.
In his statement he said:
"Among all those that worked at the cemetery, I was the most youngest of them all in the year 2000. Personally I didn't take it easy at the first time, judging from the myth that Ghost stays in the cemetery. I hardly step on anybody's tomb, but as time goes on I got used to it"
"In my quest to become a good musician in Ghana, I have recorded over 52 songs (51 Hip Life and 1 Gospel). Apart from the work I do at the cemetery, I also attend music shows which I get paid sometimes"
On Revealing the encounter he had with a Ghost he added that "I was cleaning a graveyard one particular day when an anonymous and furious Man approached me, he then told to stop cleaning the cemetery else he will take away my clothes, as soon as he wanted to collect the clothes, I pick my clothes and ran away, but on returning to the exact graveyard, I notice the picture on it was the face of the unknown, and then i knew I spoke with a Ghost. And that incident made me believe that Ghost really exist for sure"
"For years now I live here with my Girlfriend at the Osu cemetery, and am glad to say that life has been so fair to us, because I earn enough money to take care of our needs", Akwasi Samuel Said.
Meanwhile, Akwasi Samuel is said to have built numerous tomb for the bereaved, and also randomly tidy up the cemetery.
Below are the pictures gotten from the video footage of the interview: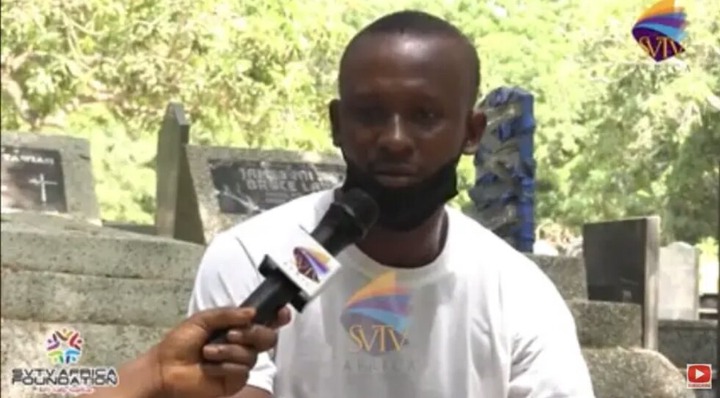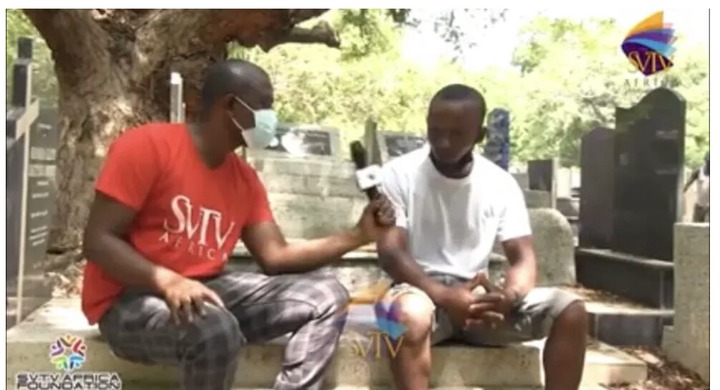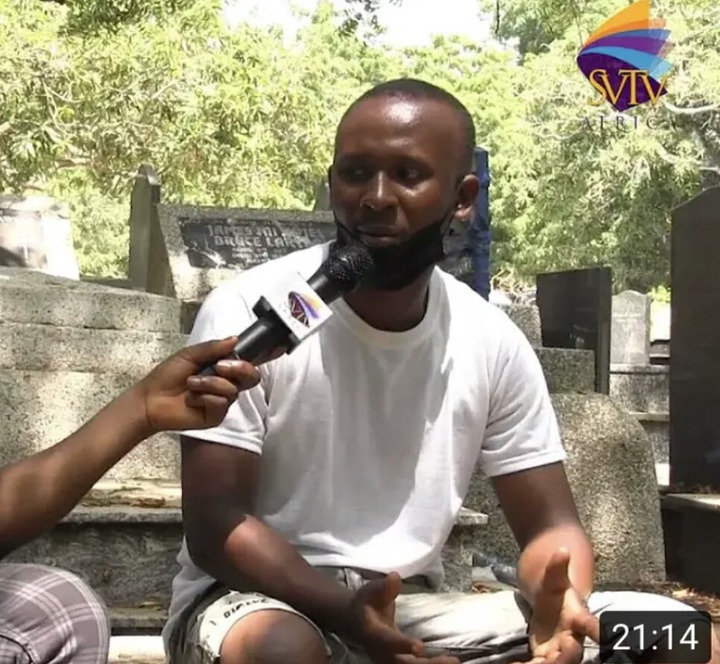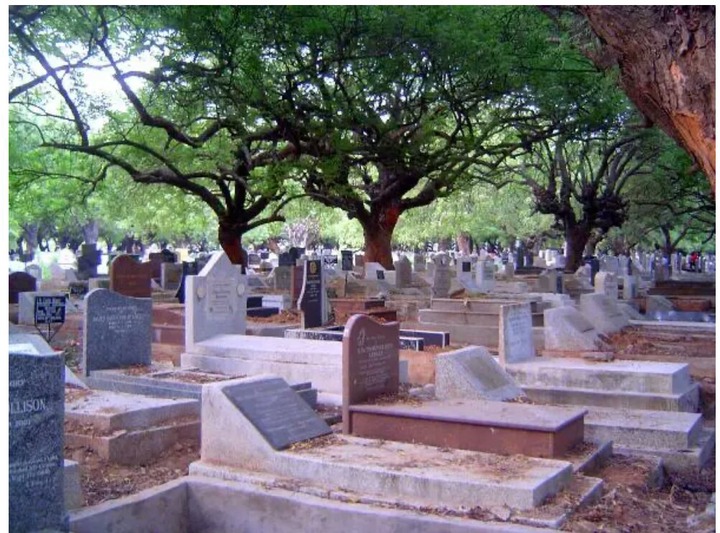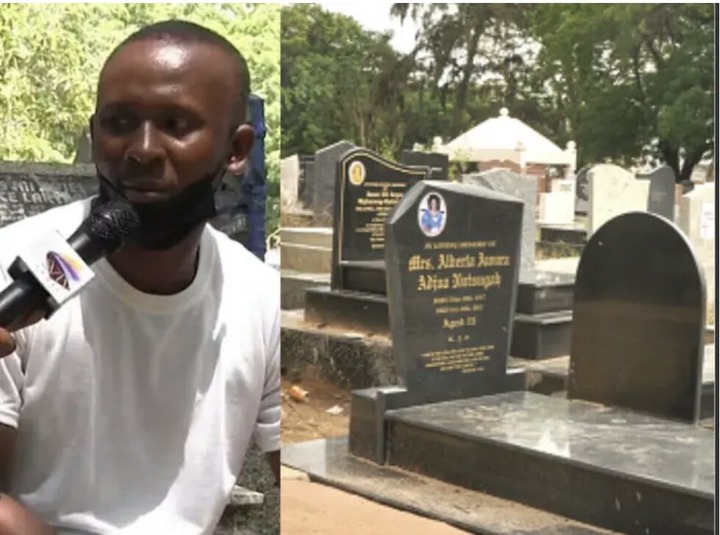 Content created and supplied by: KofiLegit (via Opera News )