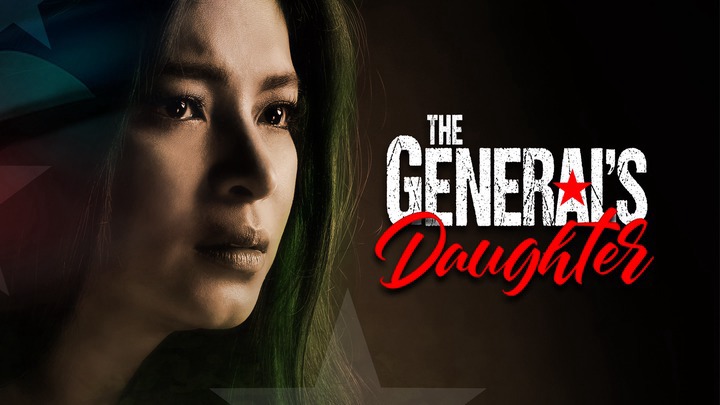 We begins tonight's episode with Ivan trying to win Claire back, he tells Claire to give him sometime and soon their mission will be over and Ethan will give his blessing to their relationship, Claire asks him what if they never defeat Tiago. Ivan assures her that they will defeat Tiago. 
At a different location. 
Where Rhian, Franco and Marcial were talking in last Friday's episode. 
Franco calls Ivan, he asks Ivan if he knows where Tiago will hide someone, Ivan asks him why. Franco tells him Tiago has kidnap Elai. 
In a different scene: 
Tiago and 2 of his men enters a certain building.
Tiago enters a secret code (5383) the door opens and he enter, Nobleias / Guatro is already inside, Elai is also asleep on the floor.
Tiago asks Nobleias to take care of him ( Elai) and Nobleias replied that he Will take care of him because Elai is the key to get rid of all their enemies.
Rhian, Franco and Marcial are back home:
Franco shows them possible places where Tiago might be hiding Elai, Marcial is sure that it's Tiago's plan to get to them. Furious Rhian says then Tiago will get her because she will do anything for Elai.
Back to Tiago And Nobleias :
They enter a different room, and the room is full of guns and other weapons. They wear hand gloves and Tiago opens the Red Container. He takes 1 of the bottles in the container and gives the other 1 to Nobleias, ( he says and i quote) "We don't have much time we have to start making the Bombs".
Nobleias says OK.
Marcial is driving, he talks to Rhian and Franco on phone he tells them that he is on his way to the possible location Tiago might be hiding Elai, they also say they are on their way to another possible place, they end the call. Rhian is still furious.
In a different location:
Marcial is seen on a top of a building spying on a different building.
Rhian and Franco also spy on a building in a different location, 2 men ( i guess Tiago's men) comes out of the building with a box, they leave the box outside and goes inside.
Rhian and Franco checks the box but they find nothing.
It's evening. 
Different location:
Rhian tells Franco that it's unfair for Elai to suffer like this, they can't let him die in Tiago's hand, Franco says they will do anything to rescue him.
At another location, Marcial is spying on another building.
Back to Rhain and Franco.
They watch a news on their phone. In the news Tiago accepts defeat in the election even though the results are not out yet. He says he will continue to help the citizens as always and will never allow his enemies to bring him down.
Rhian thinks Tiago is up to something bad because the Tiago they know will never accept defeat. They both decides to search for Cuatro because Cuatro is the only person who knows Tiago's plan.
Talking of Nobleias she is busy making some bombs.
AT TIAGO'S HOUSE :
Tiago's men brings a boy, Amelia calls him Santi. Amelia asks him what he is doing there and Santi says he came to ask Tiago some questions.
Santi asks Tiago if he really loss, Tiago says yes but he will still rule the state in a way people never expected.
Elai is still asleep in the warehouse, he gets up and calls mother, mother, Rhian, Rhian. He see that his legs and hands are tied up, he manages to untie himself but he is making too much noise. Elai opens the door and comes outside the room, he is upstairs whiles Nobleias is making bombs downstairs, He hears Nobleias talking to someone on phone about transferring him ( Elai) to another place.
Elai comes downstairs, Nobleias see him and beats him.
In a different Scene:( at the hospital)
Isabel gets a call from Nobleias and Elai talks to Isabel, Nobleias ask Isabel to come for Elai at a given address, she ask her not to involve police else Elai will die.
Corazon enters Isabel room, she noticed Isabel is disturbed, she asks her but Isabel lied and say nothing.
Corazon is walking in the hospital, she sees Ethan, Congress Woman Gabriella and the total waste Maximiliano She tell them that Isabel is no where to be found, Ethan says he will ask his men to search for her.
In a different location
Isabel is in one heading to the location Nobleias gave her.
Ethan calls Rhian and informs her about Mrs Isabel.
Jessie spy on Ethan to hear his conversation but I'm sure she heard nothing. Rhian call Isabel but she don't even look at her phone.
Rhian texted her a message, she reads and tell herself, she is sure they will understand what she is doing.
At Tiago's house : 
Amelia enters her son's ( Santi) room, he is asleep.
Amelia noticed some marks on Santi's body indicating that he has been beating, the boy gets up feeling scared.
Amelia asks him but Santi says he got those marks as a result of basketball training.
Isabel has reach the address, she shouts Elai, Elai and he also responds. She goes to where Elai is tied up and Nobleias follows her with Gun.
In a distance, Nobleias calls Tiago and informs him that She has both mother and Son. ( Isabel is also tied up), Tiago tells her ( Nobleias) to take care of them because they are the key to get to team Rhian. He ends the call.
In Tiago's house:
Tiago calls Dindon and ask him to give him more men because Today he won't miss his enemy. He ends the call and text Dindon the location.
Just then Amelia comes there and ask Tiago what kind of plan does he have. Tiago ask her to wait and watch.
Amelia continues talks which makes Tiago angry, he hold her hand to show her his plan.
Just as they are about to leave a man comes there and ask for some money. Tiago shots the man dead.
Tiago asks his men to take care of the dead body. Tiago then pull Amelia to where they were going. Tiago brings Amelia to the warehouse where Nobleias was making bombs earlier.
Amelia is shocked to see the bombs. Tiago tells her the bomb will be used to open a way for them to rule the country. Amelia replies that, that was not their plans and their plan was to build a better country and citizens freedom.
Tiago tells her that they have to destroy something before they archive their dream.
He remember her of his 5 powerful trained people in which one ( Tress) died and Rhian and Franco betray him so now it's left with Guatro and Cinco who will help him to win the fight.
Back to Isabel and Elai Scene:
Elai tells Isabel about the bombs he saw earlier, Nobleias comes there and they keep quite. Nobleias threatens them. Nobleias takes Isabel phone and leave.
Back to Tiago and Amelia.
Amelia is furious to know who Guatro and Cinco is but Tiago tells her there is no need for her to know.
Amelia started shouting here and there with her talks.
Tiago tells her that once he execute his plans they will be ruling the whole country. Amelia looks on.
In a different scene :
Dindon talks to his men on phone. He tells them to get prepared because it's game time, he tells them to bring the head of Rhian, Franco and Marcial to the general.
Back to the hospital.
General Maximiliano asks Ethan whom he was talking to on phone, Ethan says one of his men. He tells him his men gave him a location of a warehouse they need to check. They leave.
Nobleias calls Tiago and informs him that she has Isabel's phone and what she has to do is to call Rhian. 
Tiago asks her to give him an amazing show this time.
Rhian comes to the warehouse, where Nobleias is keeping Elai and Isabel.
Rhian calls Isabel's phone and Nobleias answers the call. She tells Rhian to come and save Elai and Isabel.
Just as they were talking Rhian sees Nobleias through the windows, she ends the call and enter, she points gun at Nobleias.
Franco and Marcial also comes there and point gun at Nobleias.
Nobleias says she is impressed that all of them came.
Rhian ask her the whereabout of Elai and Isabel.
A flashback is shown where Isabel answered Rhian call and told her where Elai is.
Just then Dindon's men arrives and start shooting,
Marcial and Franco takes care of the men outside while Rhian deals with Nobleias outside.
Isabel shouts and Franco decides to go and rescue them. Some men fights him but he beats them all.
Nobleias bullets is finished and they both gets into a fight. Just then some men runs towards them shouting. And there is where we end tonight's episode.
Content created and supplied by: Brilliant_NewsGh (via Opera News )