According to Wikipedia, Justin Drew Bieber is a Canadian singer, songwriter and multi-instrumentalist. Discovered at age 13 by talent manager Scooter Braun after he had watched Bieber's YouTube cover song videos.
He had a strong interest in music at a young age and learned how to play the drums, guitar, and piano by himself. From all indication, he has a raw and natural talent for anything music.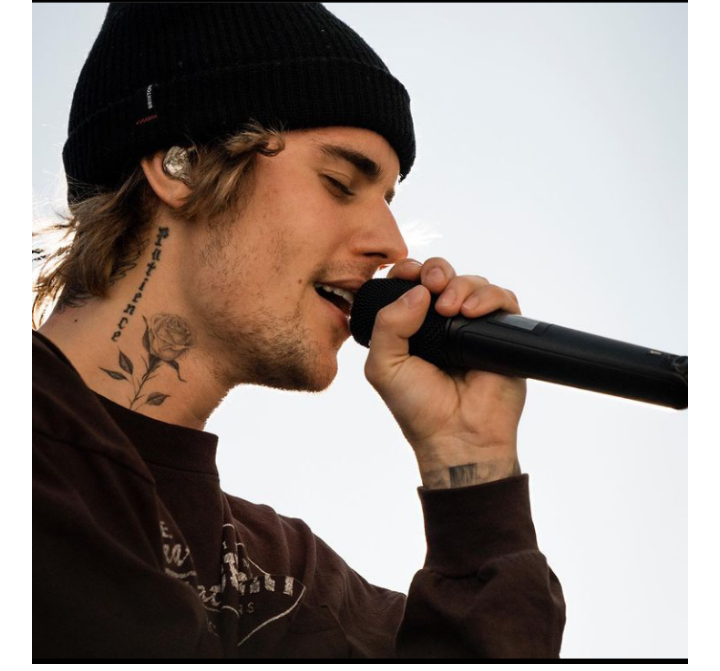 Bieber as a child star was sensational and he still is..
He married his sweetheart Hailey Baldwin in 2019 with just close friends and family. The couple are happy judging by the pictures and videos on social media
Recently, Justin has gone quite spiritual, especially when writing caption for his Instagram posts or other social media. I guess people were starting to wonder about that. So he decided to address the issue with a long caption explaining his stand on religion, spirituality, God and the essence of death of Christ.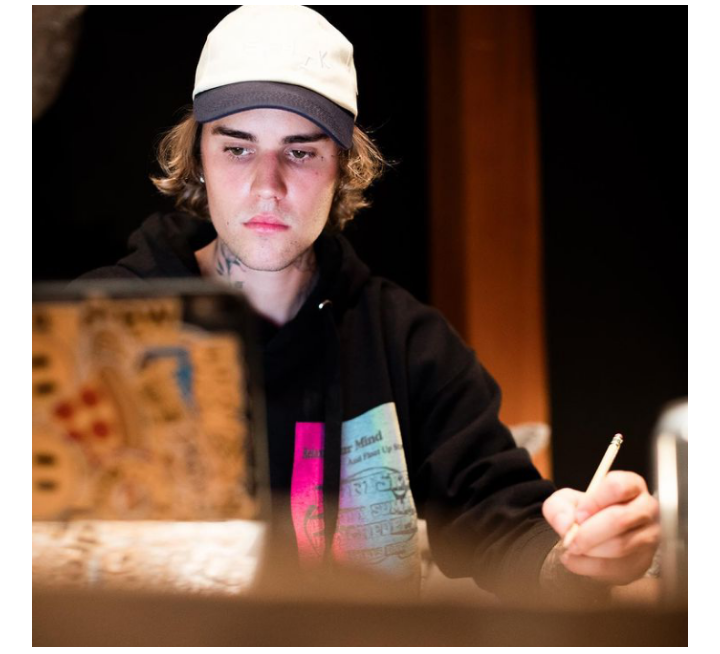 Below was a clarification from the young singer: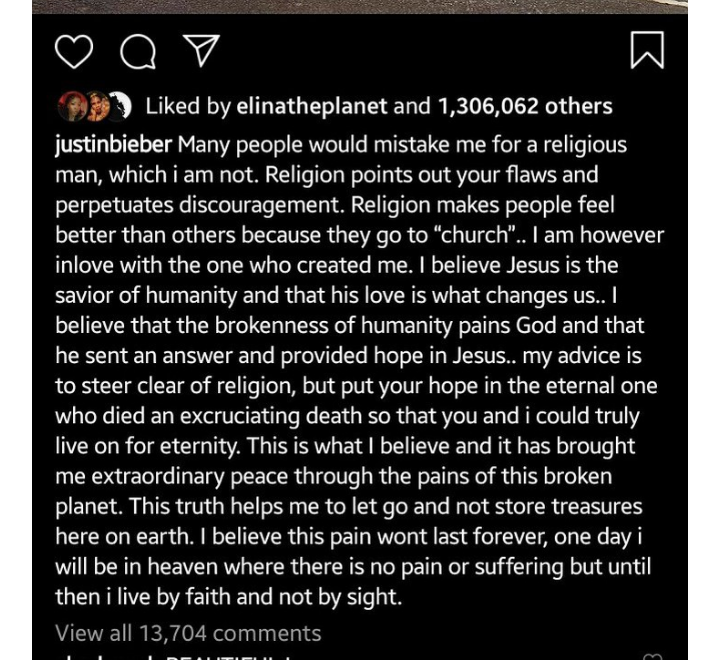 My take away on this is to stay away from religion and fix our eyes on Jesus Christ who came and died for our sins.
What is your take away? Or you disagree. Please do share your thoughts
Content created and supplied by: PrettyLady (via Opera News )