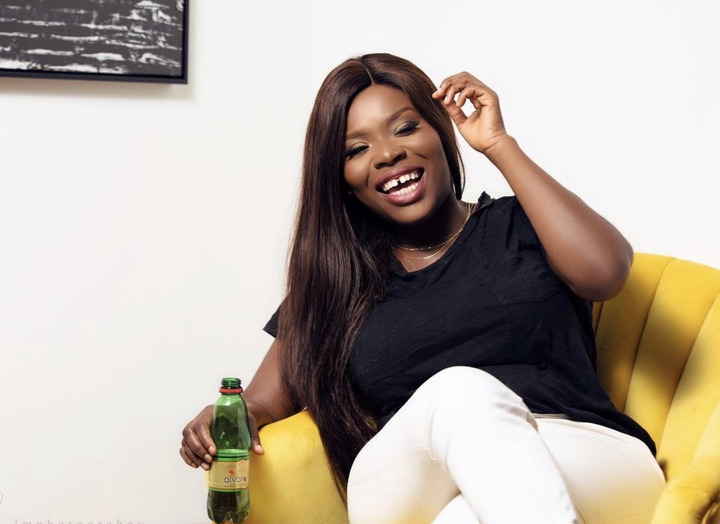 Deloris Frimpong Manso, popularly known as " Delay" is a brand name in the Ghanaian entertainment circles which has become synonymous with controversy, expertise on TV and outspokenness. As an entrepreneur in her early days, Delay took over the entertainment realms from her own perspective and decided to make things work for her no matter how harsh the feedback, criticisms or other unpleasant stuff may appear to have been thrown her way. 
For some years now, the "Delay" show which has been starred on GHOne, TV3 and a few TV stations has been the number 1 show for those who watch and learn from their superstars in and around Ghana. 
Delay's commitment towards the growth of entertainment in Ghana and beyond is second to none and this is quite evident in how she organizes for the best artistes, musicians and other stars to appear on her show for various interviews. Curious netizens have always wondered how the Delay show might perform if compared to other equally special ones like Empress Nana Ama McBrown's "United Showbiz" on United Television.
Until Delay's highly committed and controversial TV show become well-known, Ghanaians hardly had the feel of putting people on the spot to scoop sensitive information out from them for vital stuff. All of a sudden came Delay who started delving deeper into people's minds to check for more sensitive information about them for their audience to enjoy. 
This and many other reasons are why Delay will forever remain one of the best TV show host of all time to have graced the screens of Ghana and beyond.
What's your take on this? Please share your thoughts with us.
Content created and supplied by: Ghanashowbiz (via Opera News )