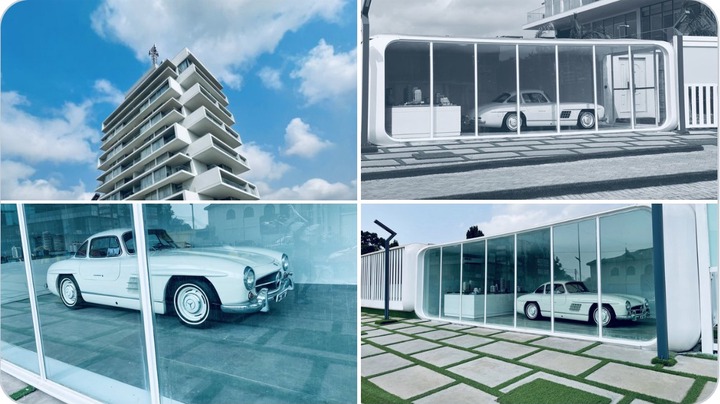 First of all, the images you see in these pictures are all right here in Ghana.
Ghanaians are by nature seem to be conservative especially when it comes to the display of opulence and wealth.
All that changed however with the advent of social media platforms like Instagram, which affords people the opportunity to show to the rest of the world the stuff they are made of.
One of the many wealthy people in the country who is not shy to display his wealth is Nana Kwame Bediako also known as Cheddar or 'Jacob Freedom Caesar'.
The young millionaire, who apart from his many business ventures including real estate, is also into so many charitable activities owns No.1 OXFORD STREET HOTEL at Osu. The edifice, which has a unique architectural design, stands imposing and beautiful. Part of if the edifice has a number of cubicle-like showcases where once in a while, exquisite and expensive cars belonging to him are displayed.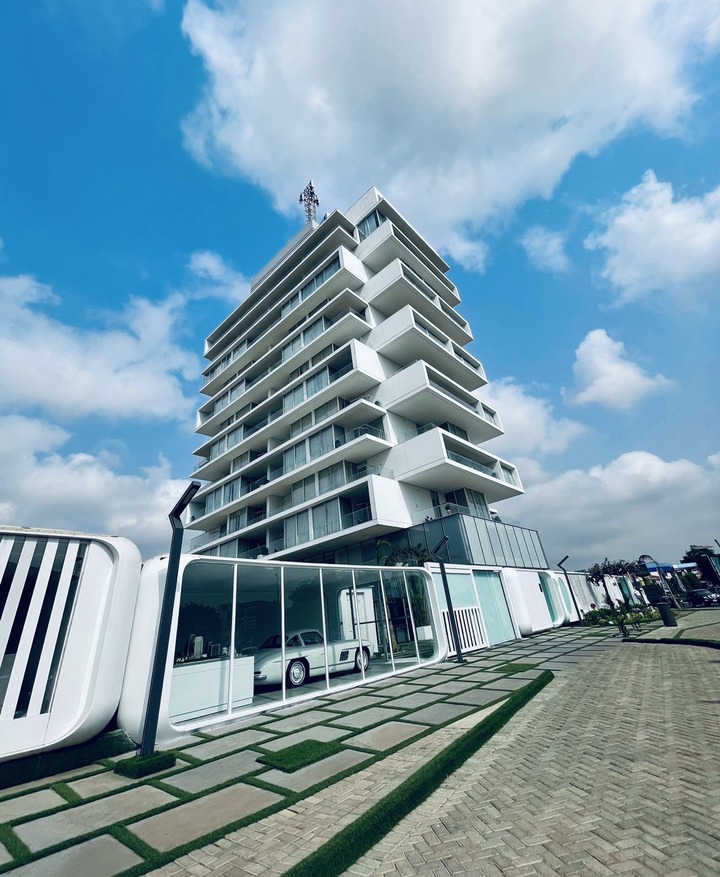 The latest car to be showcased there is a classic Mercedes-Benz SL 300 Gullwing estimated between 2.5 million to 3 million dollars.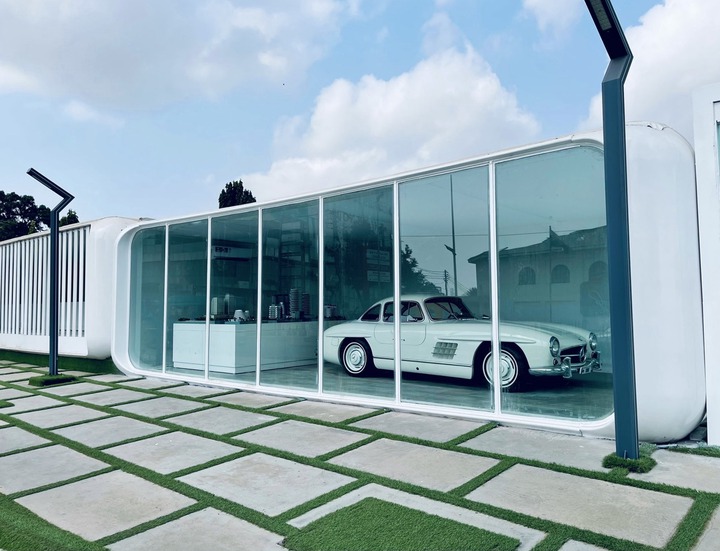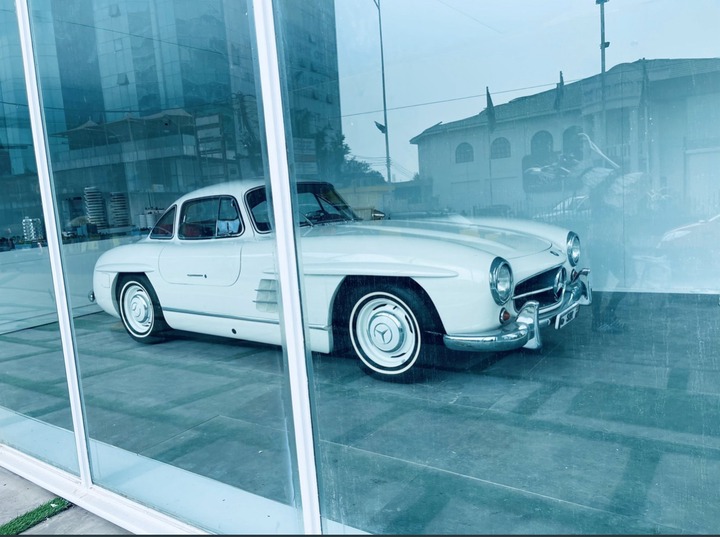 People are truly living large.
On a lighter note, it seems there are different types and levels of Ghana.
Content created and supplied by: Fruit4taught (via Opera News )